Everything You Need to Know About Nigerian Idol Season 6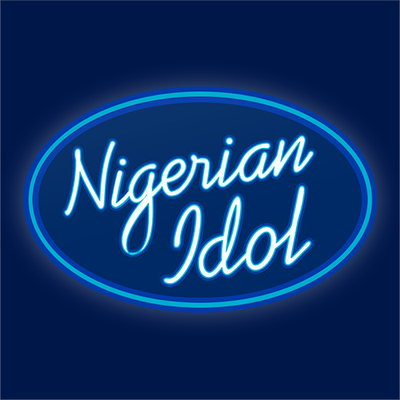 Nigerian Idol Season 6 – After a five-year hiatus, Nigerian Idol will return with Season 6 to unearth some of the best musical talents the country has to offer.  The Idol franchise has over the years produced some of the biggest Nigerian singer such as Timi Dakolo, Mercy Chinwo, and Omawumi who have gone ahead to make a name for themselves in the global music scene.
Here is everything you need to know about Nigerian Idol 2021
1. What is Nigerian Idol?
Nigerian Idol is a reality TV singing competition modelled after the popular Idols franchise. The concept of the show involves a group of unsigned singing talent who go through a thorough audition process to perform to a panel of vocal judges who critique their performances. The contestants advance through different stages in the competition until the eventual winner is determined by viewers and fans of the show via SMS, Website and Mobile voting.
2. When will Nigerian Idol Season 6 premiere?
Nigerian Idol will premiere Sunday, 14th March 2021 with a special two-week bonus content featuring a compilation of participants' auditions broadcast for 24-hours, with a six-hour block of fresh content from 6 pm. The pre-recorded weekly shows will start Sunday, 28th March and the live shows with the Top 10 contestants starts Sunday, 9th May at 7 pm.
3. Who is the headline sponsor for Nigerian Idol Season 6?
Nigerian Idol Season 6 is proudly sponsored by BIGI Drinks and TECNO Mobile.
4. When and where did the auditions take place?
The auditions for Nigerian Idol Season 6 were held online via the Africa Magic website from 29th November till 13th December 2020. It was open to both male and female aged 16 – 30 years of Nigerian Nationality.
5. What is the grand prize for the winner of Season 6?
This season's winner will walk away with a recording contract with a leading record label and 50 million Naira worth of prizes which include a cash prize and a brand new car.
6. Who are the Judges and the Host for this season?
Creative Industry Entrepreneur, Obi Asika, superstar DJ Sose, and singer/songwriter, Seyi Shay are Judges of this season while popular radio and TV on-air personality IK Osakioduwa is Host
7. Will there be a live audience present at the Nigerian Idol studio?
No. Nigerian Idol Season 6 will not be having a live audience during the show due to the ongoing pandemic. We will continue to practice social distancing and follow the safety guidelines put in place by the NCDC.
8. Where can I find further information regarding the show?
For more information, visit the Nigerian Idol website. You can also follow our verified @AfricaMagic handle on Facebook and Instagram to keep up with all the updates.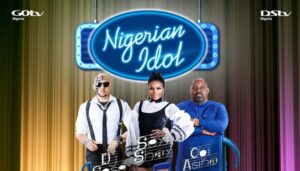 Read also Nigerian Idol 2021 set to hit DStv and GOtv this March
General Questions About Broadcast Details
9. Which channels will Nigeria Idol be available on?
The special two-week bonus content will air on DStv Channel 198 and GOtv Channel 29 while the pre-recorded episodes and live shows will air on AM Showcase (DStv channel 151), AM Urban (DStv channel 153) and AM Family (DStv channel 154 & GOtv channel 2).
10. Which DStv and GOtv packages will Nigerian Idol be available?
The show will be available on DStv Premium, Compact Plus, Compact, Confam and Yanga packages and on GOtv Max and Jolli packages only
11. Will I automatically have DStv channel 198/GOtv channel 29 to watch the bonus content?
Yes. With an active subscription on DStv Premium, Compact Plus, Compact, Confam and Yanga or GOtv Max and Jolli, channel 198 or 29 will automatically be available.
12. Do I need to pay extra to watch Nigerian Idol Season 6?
No. The show will be available to you at no extra cost. You only need to stay active, reconnect or subscribe to DStv Premium, Compact Plus, Compact, Confam and Yanga or GOtv Max and Jolli. You can visit www.dstvafrica.com or www.gotvafrica.com or contact your nearest MultiChoice office/branch. You can also download the MyDStv app and MyGOtv app available to iOS and Android users to sign up for auto-renewal and use other self-service options.
13. Will I be able to watch Nigerian Idol on DStv Padi or GOtv Jinja/Smallie?
No. Nigerian Idol will only be available to customers on DStv Premium, Compact Plus, Compact, Confam and Yanga packages and only to subscribers on GOtv Max and Jolli packages
14. Will I be able to view Nigerian Idol online via the DStv App?
Yes. Viewers can watch Nigerian Idol Season 6 via the DStv app on multiple devices at no additional cost. The app is available for download on iOS and Android devices.
15. Will I be able to catch the highlights on DStv Catch up?
Yes. Viewers will be able to watch the show on Catch Up, which is available to all DStv customers on Explora and the DStv app.
16. Is Nigerian Idol Season 6 going to be available on Showmax?
Nigerian Idol will also be available on online streaming device, Showmax, across Africa as well as in the United Kingdom, Australia and New Zealand. Premium customers enjoy a Showmax subscription at no extra cost as part of DStv Thanks reward programme whilst other customers get Showmax at half the price. Visit www.showmax.com to sign up!
Questions About Voting Process
17. When does voting start on the show?
Voting on Nigerian Idol begins during the live shows at the top 10 stage.
18. On what platforms will voting take place?
Voting takes place on SMS, Mobile, Web and the MyDStv/MyGOtv App. To be eligible to vote for your favourite contestant, you'll need to register on the Africa Magic website – africamagic.tv/nigerianidol.