10 Best Yoruba Bible Apps You Should Download Right Now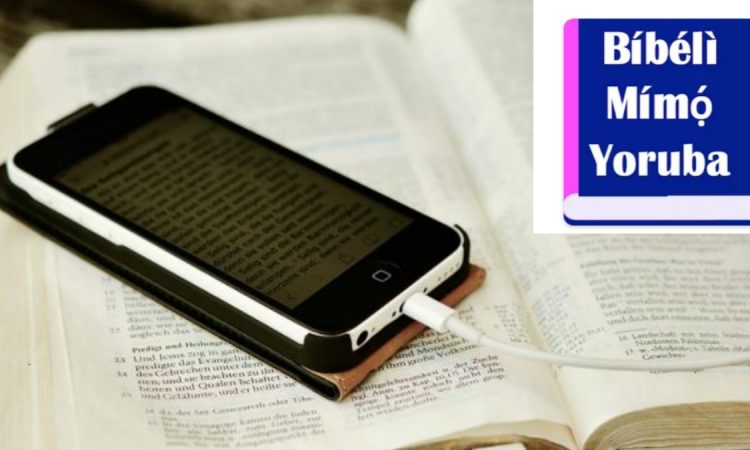 Being religious is easier than ever. Here are the best Yoruba Bible apps and Bible study apps to keep the Bible close.
The Yoruba language, spoken by over 20 million people, is one of the largest African ethnic groups in the world. Despite this large number of speakers, there aren't many Bible apps available that use Yoruba, so if you speak the language, you'll have to do some extra work to access God's Word in Yoruba on your Android device. Here are 10 great Yoruba Bible apps for Android that are worth looking into.
10 Best Yoruba Bible Apps For Android
1. Yoruba Bible – Bibeli Mimọ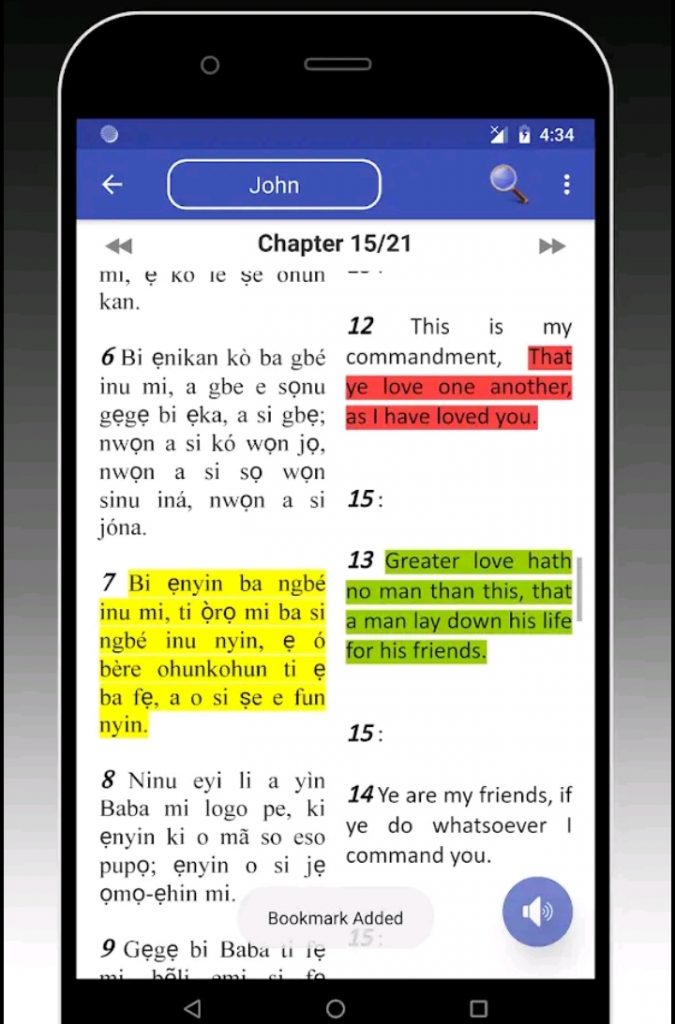 This app is the most downloaded Yoruba app on Google play store. This app features both Yoruba and English Bible side by side with full offline audio. This app also have a complete Yoruba audio bible with , pidgin audio, english bible(KJV), prizes for quizzes etc.
You can also add your own commentaries, text notes, voice notes, sermons, record preachings, songs, praise, worships, church services & personal notes
Download Here
2. Yoruba Bible+ English KJV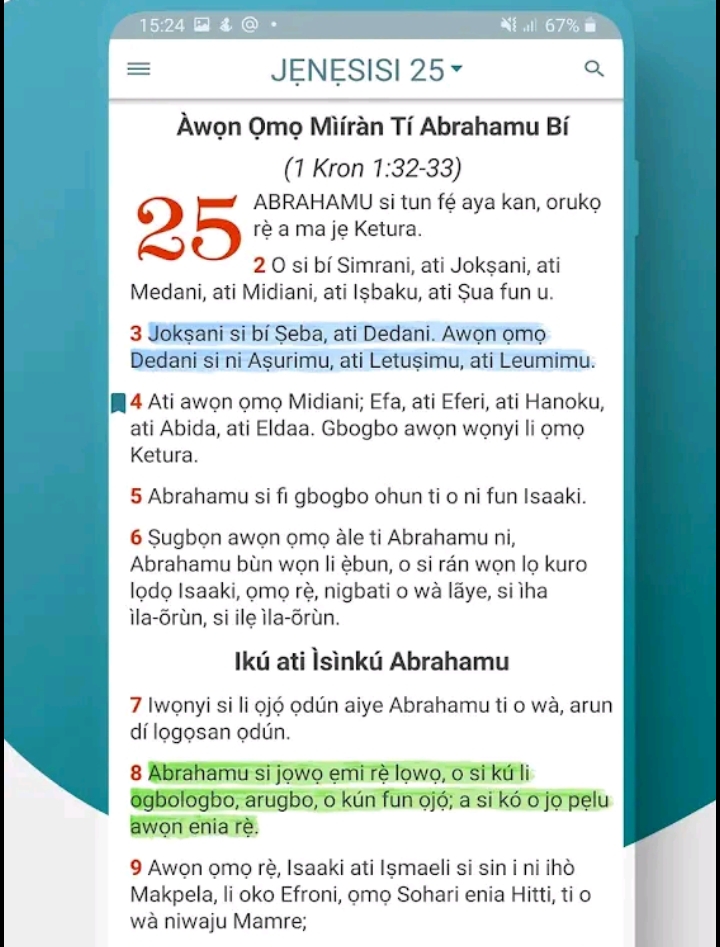 This Yoruba bible app has over 500,000 downloads and 4.6 rating on Google play store. On this app, you can read the king James Version of the Holy Bible In Yoruba Language. This app is easy to use, lightweight, free of advertisements and has features like reading plans, daily verses, etc.
Download HERE
3. Bíbélì Mímọ́ (Yoruba Bible)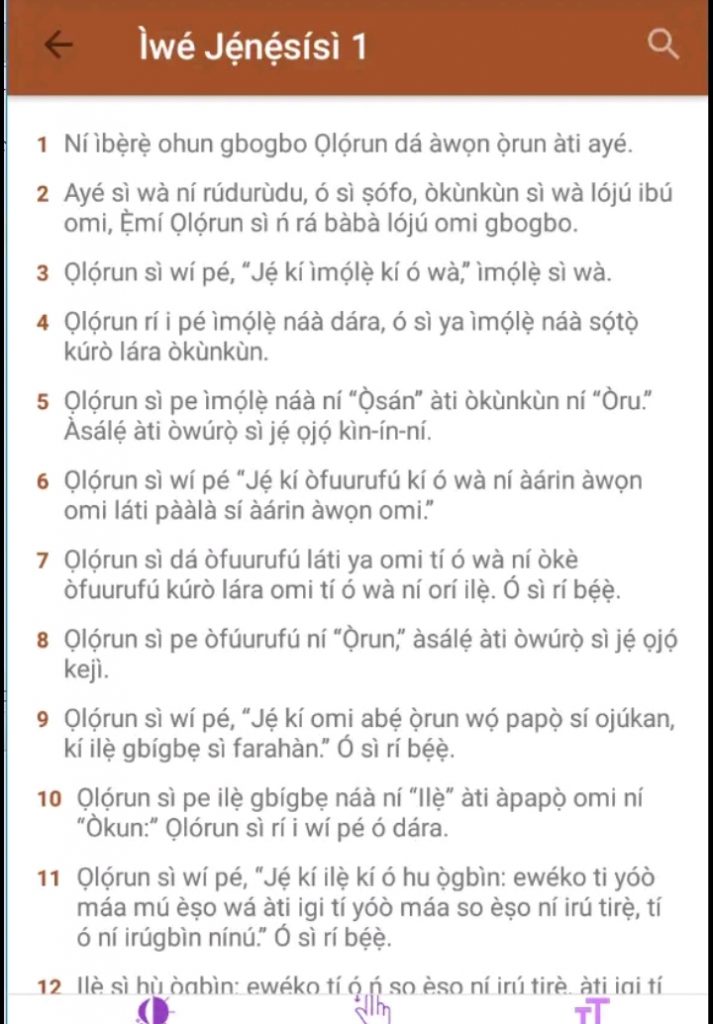 This lovely bible app comes loaded with Yoruba BibleTranslation both new and old testament. This app works perfectly offline and supports text enlargement, note making, daily verses, and bookmarking. With this app, you will enjoy reading the scriptures and grow spiritually.
Download Here
4. Yoruba Holy Bible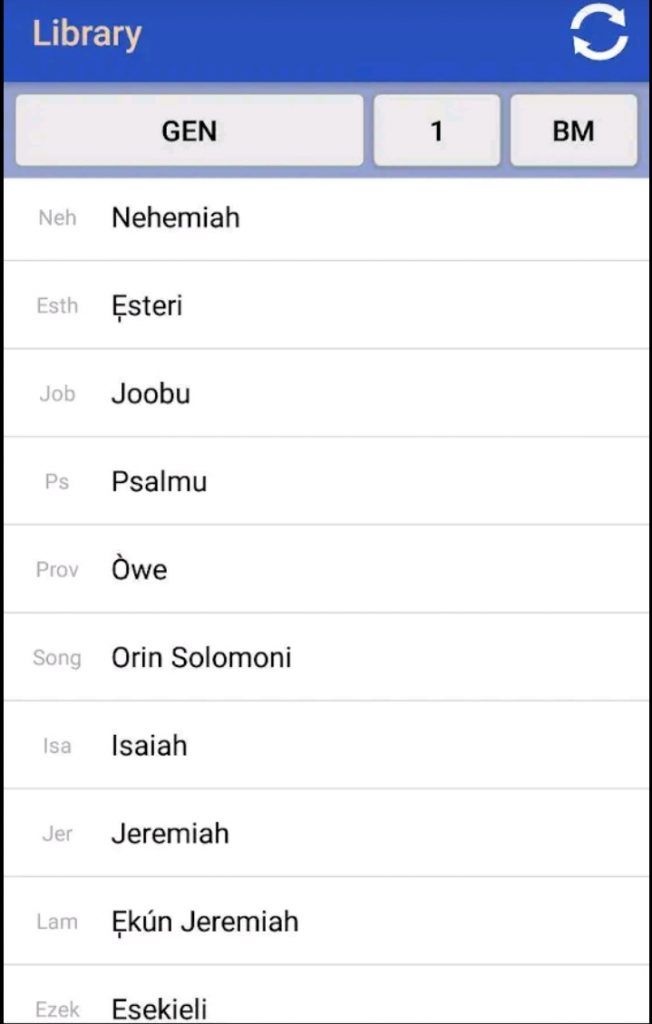 This is one of the leading Yoruba bible apps for Android. The translations are accurate and also comes with other bible study tools to make your reading experience amazing.
This app comes with both the new testament and the old testaments of the holy scriptures. It is completely an offline bible without requiring internet connection to study the scriptures.
Download HERE
5. Yoruba Audio Bible ( Old and New Testament)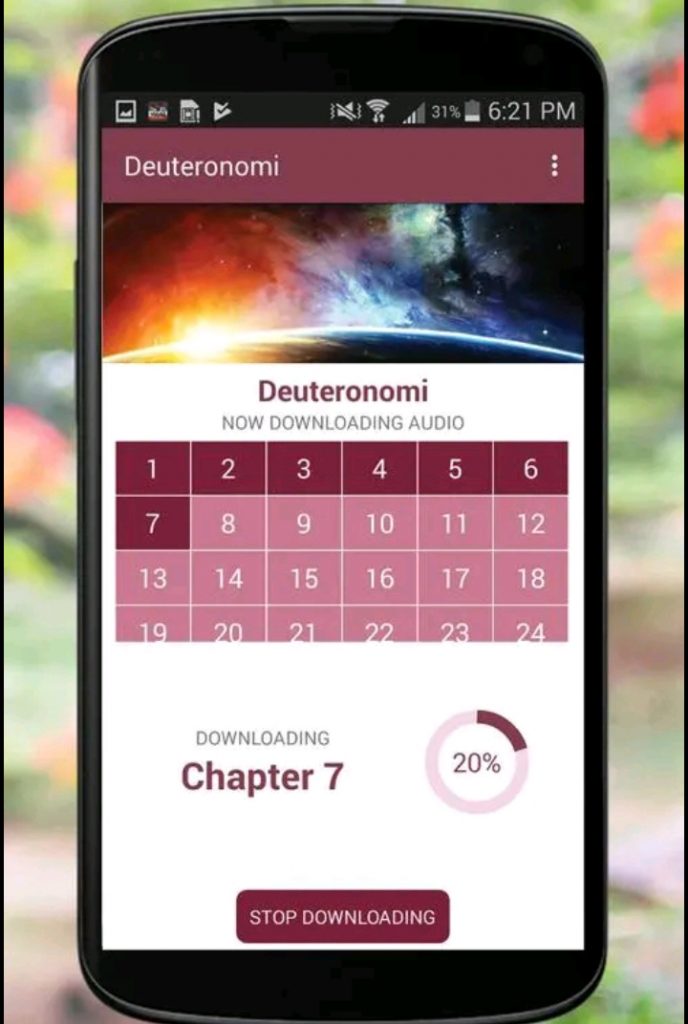 Yoruba Audio Bible by DaBible Foundation. is an excellent app for Bible Study if you are a Yoruba. This Yoruba Audio Bible App is the FIRST and only app with both old testament and new testament bible made available in audio format.
With this app, you don't need Internet to read Bible Text. You also don't need Internet to listen to audios after downloading it. The app features proper Yoruba punctuation and correct audio pronunciation, enlargement or reduction of the font size to desired sight level and sharing of Bible verses on Facebook, Twitter, Whatsapp etc.
Download HERE
6. Bibeli Alalaye Kikun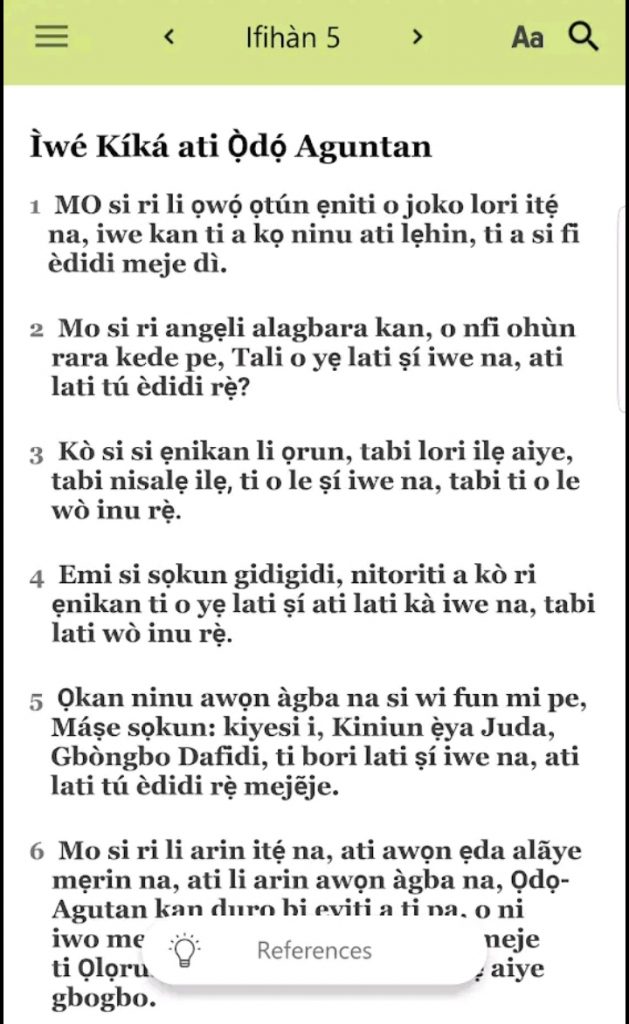 Bibeli Alalaye Kikun is a Yoruba Bible app with plenty of features. It includes New and Old testament in correct translation. In addition, the app has a search bar, chain references and dictionary. It's a surprisingly decent app for Bible study. The app is entirely free, and has no advertising. The UI could be better, but everything else is basically great.
Download HERE
7. Super English and Yoruba NIV & KJV Bible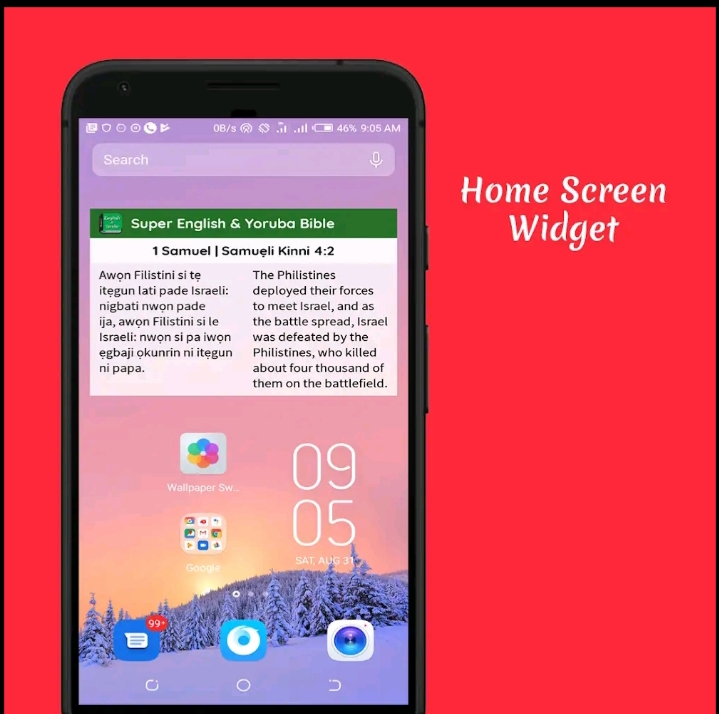 Super English and Yoruba NIV & KJV Bible by Super Bible Zone is probably the best of all the Yoruba Bible apps. It comes with a whole bunch of features. The app gives you offline access so you can read the Bible in Yoruba anywhere. On top of that, it comes with Quality Audio, note taking, Voice note for sermon recordings, Deep search, dark and light themes, home screen widget, font sizes, etc. It's completely free with no in-app purchases.
Download HERE
8. Yoruba Bible Text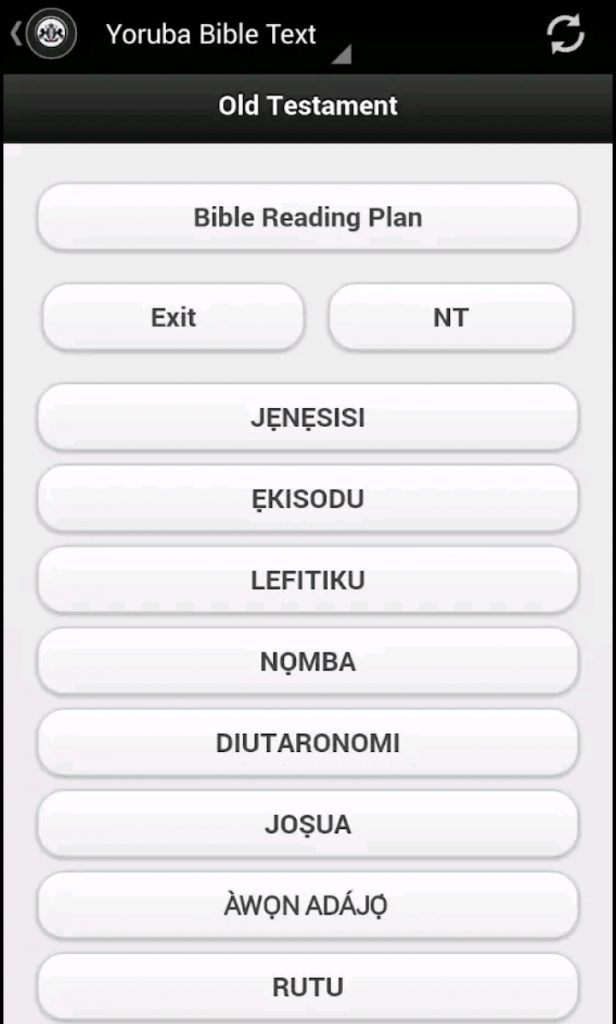 The Yoruba Bible Text is a native android application developed by 9jaStar to enable the Yoruba speaking group in Nigeria study the Bible in their native language on their mobile device, and to spread the Gospel around the world. It features the Old and New Testament of the Bible and one year Bible Study Plan (from Genesis to Revelation).The Bible app does not require internet connection.
Download HERE
9. Nigeria Bible App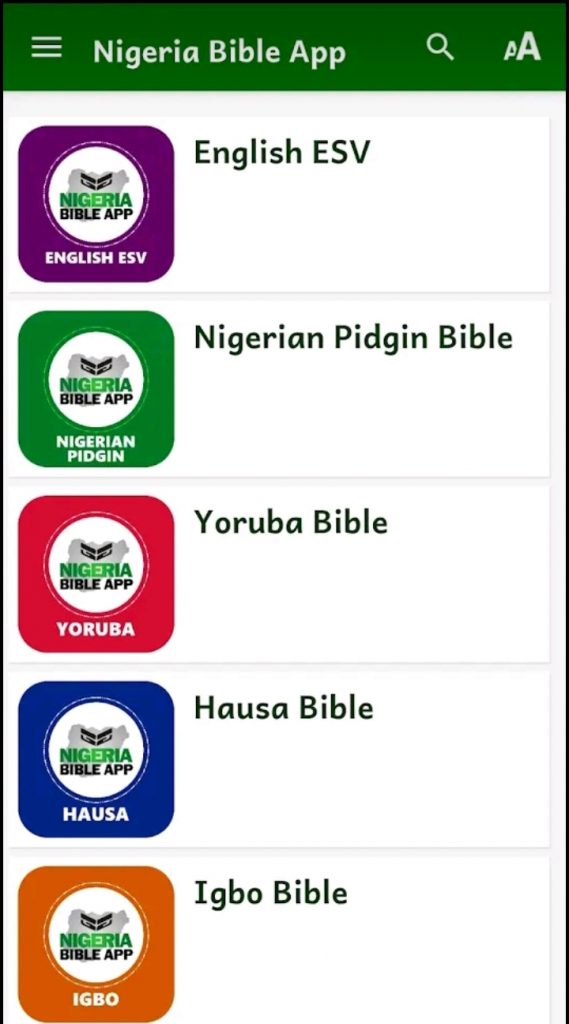 With this app, you can read, listen and meditate on the Word of God in 5 languages (English, Nigerian Pidgin, Yoruba, Hausa, and Igbo). This Bible app supports almost all Android devices, so it is easy for you to download and use. With this app, you can also to listen to the to Bible in audio, just press the "Speaker" icon from the app's menu bar.
This app also Night Mode for reading during when dark, Gospel Movies and bible verse wallpaper creator which allows you to create beautiful wallpapers with your favorite Bible verses on attractive photo backgrounds and other customization options.
Download HERE
10. JW Library
JW Library is a Bible app specifically for Jehovah's Witnesses. However, it has a lot of stuff that any faithful person can use. It includes Bible translations in over 100 languages including Yoruba. It's great for Bible Study if you use the Bible tools specifically. However, most of the rest of its content is aimed specifically at Jehovah's Witnesses. Thus, it may not be best for those who don't follow that faith specifically.
Download HERE