5 Most Dangerous Neighbourhoods in Lagos, Nigeria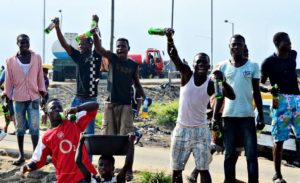 In this post, we will be discussing the 5 most dangerous neighborhoods in Lagos. Nigeria is a beautiful country with 36 states, and out of these 36 states, Lagos is considered to be the most dangerous place in Nigeria due to the high number of crime and violence in the state.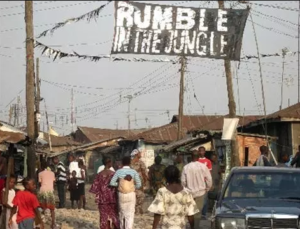 So, if you are a newbie in Lagos or planning to visit Lagos soon, you will need to be extremely careful when you find yourself in these locations.
As the Lagos government fights to put an end to crime, here are the neighborhood that has gained notoriety for cult clashes, bloody riot, ritual killings, kidnapping, pocket-picking, and robbery.
1) Shibiri in Okokomaiko: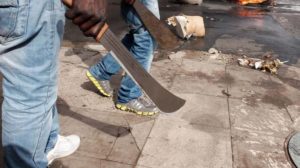 Shibiri is a densely populated area in Okokomaiko of Lagos state. This neighborhood is known for its notoriety, being a den and recruiting center for pocket pickers, armed robbers, weed-smokers and cultist.
You don't even want to attempt to be in Shibiri once the clock strikes 6 pm. Even if you dare to walk on the streets of Shibiri, make sure you tuck your phone and money safely or else your face will be greeted with a loud slap.
2) Barriga in Ilaje: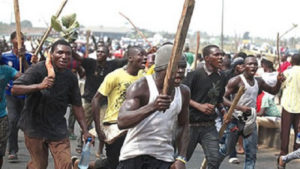 Barriga is a dangerous neighborhood in Somolu and the home of the oldest secondary school, CMS Grammar School in Lagos state.
Once upon a time, Bariga was a peaceful place but now it has turned to a home of criminals and hoodlums.
There is a never a day in Bariga you won't hear gunshots.Violent cult clashes, rape incident, and kidnapping are the order of the day.
3) Anibaba in Ikorodu: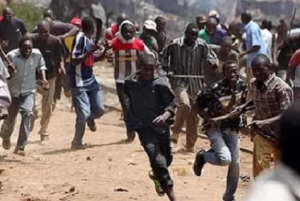 Ikorodu has been identified as one of the biggest hideouts for strong men who perpetrate all forms of atrocity.
You know Ikorodu has a reputation when Google auto-suggests "Ikorodu Crime" before you finish typing "Ikorodu".However, Anibaba is one of the neighborhoods in Ikorodu that have the highest crime rate.
Just recently, a couple and others were reportedly killed by cultists in Ikorodu.
4) Ajegunle in Apapa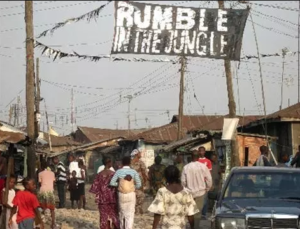 The notoriety of Ajegunle began far back in 1990, and till date, Ajegunle has never changed for the better hence, remained one most dangerous place to stay in Lagos.
Violence experienced in the area is as a result of rival cult clashes, especially between Eiye and Aye Cult group.
These cultists, in most cases, will unleash mayhem and fear within the communities breaking into shops, robbing, killing innocent people and other unwholesome activities
5) Ojelade in Mushin: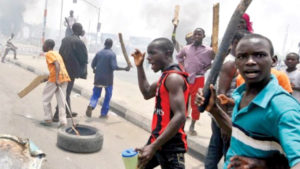 Ojelade has no rival when it comes to the number pocket picking and handbag snatching in Mushin.
There are some spots known as "Jungle" in this neighborhood where hard drugs like marijuana and cocaine are sold. From kidnapping to raping to cult clashes, Ojelade is a haven for miscreant.
Stay Safe
Almost everywhere in Lagos is dangerous. Just be smart and walk with caution. Don't move at night especially if you are living in the abovd-listed areas.
Always look and know the movement of the person behind you. And if you are approached by hoodlums, don't think twice before giving them the phone, purse, jewelry or whatever they demand.
Remember you can buy back that phone or gold ring but you can never buy life if you get shot or stabbed.
Tags :
Crime
dangerous neighbourhood
Lagos
neighborhood