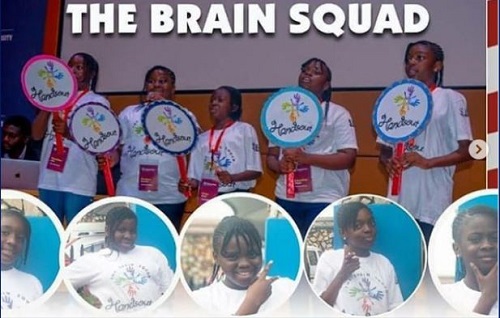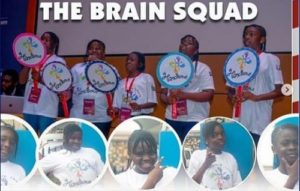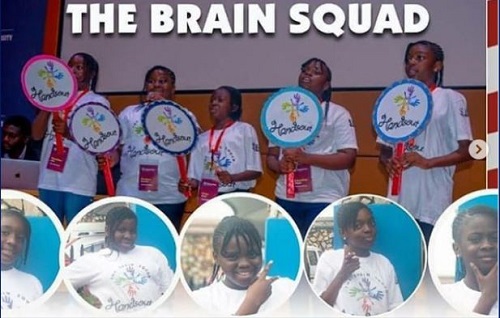 Five young Nigerian girls have earned themselves a spot in the 2019 Technovation World Pitch Summit that is being held at Silicon Valley in California, U.S.A.
The girls emerged as finalists for developed  an app to help finance an education for indigent children called "Handsout".
The five kids whose ages range between ages 10 and 11 are: Pandora Onyedire, Ayomikun Ariyo, Ivana Mordi, Jadesola Kassim and Munachiso Chigbo of Standard Bearers School, Lekki phase 1, Lagos.
These girls have previously won the State, Regional & National Level for innovation with their App and are currently in Silicon Valley at the global finals.
Since the development of the app, children have been benefiting  from it and mang more will
Aside from the opportunity to to win scholarships, the girls will also have opportunities to network, go on field trips and workshops acrooa the world.
Now the girls have gotten to the finals they need your votes!!
Please vote for them on the link below;
https://technovationchallenge.org/world-pitch/peoples-choice-award/#vote
Tags :
Application development
Nigerian girls
Tech