The Top 10 Richest Nigerian Musicians in 2023 According to Forbes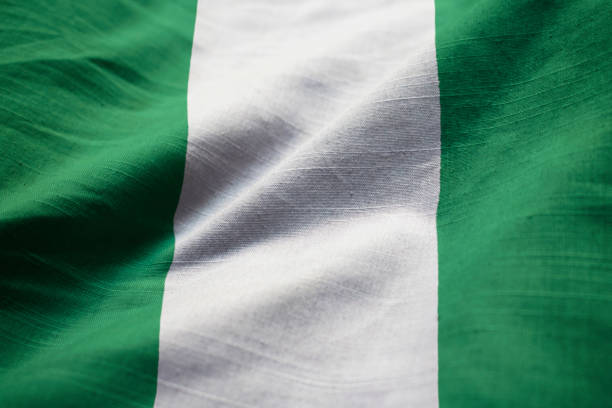 Closeup of Ruffled Nigeria Flag, Nigeria Flag Blowing in Wind
Nigerian music has exploded onto the global scene in the last decade. Afrobeats, the diverse genre incorporating Rap, R&B, pop and traditional African sounds, has amassed fans worldwide with its infectious rhythms and melodies.
International collaborations between Nigerian artists like Wizkid and global superstars like Beyoncé, Drake and Chris Brown have further boosted their profiles. Nigerian hits are now streamed in the billions on platforms like YouTube, Spotify and Apple Music.
Unsurprisingly, the money has followed fame. The 2023 Forbes list reveals Nigerian music stars with estimated net worths between ₦5 billion to ₦15 billion. Their fortunes have swelled through album sales, sold-out concerts, endorsements deals and other business ventures.
Let's look at the top 10 wealthiest of these entertainers ruling the Nigerian music scene as of 2023.
Top 10 Richest Nigerian Musicians in 2023 According to Forbes
According to Forbes' 2023 rankings, these are currently the 10 wealthiest musicians hailing from Nigeria. Their entertainment empires span lavish real estate, lucrative endorsement deals, record labels and more.
1. Davido – Estimated Net Worth ₦15 Billion
Sitting atop the list is Afropop sensation Davido. With hit singles like "Fall" and "If" under his belt, the 30-year-old has become a bonafide African superstar. He's collaborated with global names like Nicki Minaj, Tinashe and Chris Brown.
In 2022, he filled London's famous 02 Arena for his concert there. He draws big crowds from Lagos to Toronto with his electrifying performances.
Davido also owns his own record label Davido Music Worldwide (DMW) which helps launch new talents. Luxury automobiles, extravagant jewelry and lavish properties round up his enviable lifestyle. His estimated net worth in 2023 is ₦15 billion.
2. Wizkid – Estimated Net Worth ₦14 Billion
The 32-year-old Wizkid (real name Ayodeji Ibrahim Balogun) is recognized as a pioneer of the Afrobeats movement. Hits like "Ojuelegba" and "Essence" have earned him wide acclaim.
He became the first Nigerian artist to enter the Guinness Book of World Records for his contribution to Drake's hit song "One Dance". He frequently sells out major venues like London's Royal Albert Hall.
Wizkid owns luxury real estate in Nigeria and abroad, plus a record label called Starboy Entertainment. He also enjoys lucrative deals with brands like Puma and Dolce & Gabbana. His current net worth is estimated to be ₦14 billion.
3. Don Jazzy – Estimated Net Worth ₦11 Billion
A multi-talented artist, Don Jazzy (real name Michael Collins Ajereh) is a singer, songwriter, record producer and entrepreneur. He co-founded Mavin Records, home to top stars like Tiwa Savage, Reekado Banks and Korede Bello.
Don Jazzy has an incredible ear for music and an enviable production discography. His work appears on hit albums like Wande Coal's Mushin 2 Mo'Hits and D'banj's No Long Thing. He also has profitable endorsement deals with brands like Johnnie Walker and Loya Milk.
Currently aged 39, Don Jazzy has an estimated net worth of ₦11 billion in 2023.
4. Burna Boy – Estimated Net Worth ₦10 Billion
The 31-year-old Burna Boy aka Damini Ogulu rose from humble beginnings in Port Harcourt to global stardom. His 2018 album Outside marked his breakthrough into the upper echelons of Afropop.
He made history by winning the Best Global Music Album category at the 2021 Grammy Awards – a first for a Nigerian artist. Burna Boy sold out the 20,000 capacity O2 Arena in London and has become a headliner at festivals like Coachella.
His distinctive music blending Dancehall, Afrobeats, R&B and Hip Hop has gained major traction worldwide. Combined with his real estate holdings and endorsements, Burna Boy's net worth is estimated at ₦10 billion in 2023.
5. 2Baba (2Face Idibia) – Estimated Net Worth ₦8 Billion
Veteran singer-songwriter 2Face Idibia, popularly known as 2Baba, has been active since the 1990s. He first found success with the Hip Hop group Plantashun Boiz before going solo.
2Baba has churned out hit after hit including African Queen, Oyi, If Love Is A Crime and many more. He's won numerous music awards and has been featured by the likes of Bono.
A savvy businessman as well, he founded the independent record label Hypertek Entertainment. He's also heavily invested in real estate across Lagos. Even at 47, 2Baba's music and fortune show no signs of slowing with an estimated worth of ₦8 billion.
6. Olamide – Estimated Net Worth ₦7 Billion
Rapping in his native Yoruba tongue, Olamide has gained fans across Nigeria and beyond. The 34-year-old (real name Olamide Adedeji) records primarily in his own Yoruba and English languages.
He's released 11 studio albums in less than a decade, spawning hits like First of All, Melo Melo and Lagos Boys. Olamide is also founder and CEO of the record label YBNL Nation.
He's made savvy investments in Nigerian real estate as well as endorsement deals with brands like Ciroc and Monster Energy Drink. As of 2023, Olamide has built a respectable net worth of approximately ₦7 billion.
7. Phyno – Estimated Net Worth ₦6 Billion
Chibuzo Nelson Azubuike aka Phyno has made a name for himself rapping in the Igbo language. The 36-year-old is also accomplished as a producer, providing beats for artists like Flavour, Mr Raw and Omawumi.
Hit singles like Man of the Year, Parcel and Fada Fada earned him fame across Nigeria. He's known for his creative music videos and works with major brands like Nairabet, Tom Tom and Life Lager.
Phyno also monetizes through a thriving clothing line called Untouchables. With his assets and endorsements, he currently has an estimated net worth of ₦6 billion.
8. D'banj – Estimated Net Worth ₦5 Billion
Dapo Daniel Oyebanjo, better known as D'banj, has been a mainstay of Nigerian music for decades now. The 42-year-old achieved continental success with hits like Oliver Twist and Fall in Love.
He was featured on Kanye West's G.O.O.D Music album along with John Legend and Kid Cudi. D'banj also appeared with Amber Rose in Beyoncé's visual album Black is King.
Alongside his music career, D'banj owns lucrative deals with Ciroc as well as a popular record label DB Records. As of 2023, his net worth stands at an impressive ₦5 billion.
9. P-Square – Estimated Net Worth ₦5 Billion Each
P-Square were the phenomenally successful duo of twin brothers Peter Okoye and Paul Okoye. Before their breakup in 2017, they churned out back-to-back hits like Do Me, Temptation and No One Like You.
Their electrifying stage performances drew massive crowds across Africa and even a MOBO Award in the UK. Although both brothers now pursue solo careers, their combined assets as P-Square are estimated at ₦5 billion each.
10. Timaya – Estimated Net Worth ₦4.5 Billion
Closing out the list is veteran Dancehall-Afrobeats singer Timaya with estimated assets of ₦4.5 billion. The 41-year-old (real name Enitimi Alfred Odom) is renowned for singles like Sanko, Bum Bum and Balance.
He owns two record labels called South South Vibes and DM Records Lifestyle. Real estate round up his holdings that put his net worth in the billions.
Key Takeaways
In summary, some key insights on Nigerian music's richest artists in 2023:
Davido tops the list with ₦15 billion followed closely by Wizkid at ₦14 billion
Newer Afropop stars like Burna Boy and veteran 2Baba are also billionaires in their own right
Nigeria's music moguls make money not only from music but also lucrative brand endorsements
They've invested heavily in Nigerian and foreign real estate to grow their wealth
Record labels, nightclubs and entertainment companies add to their stacking billions
Forbes' 2023 rankings reveal how Nigeria's top musicians form a core part of the country's rising entertainment economy
Conclusion
Nigerian music has been embraced across the globe thanks to its vibrant rhythms and world-class stars. The 10 richest Nigerian musicians profiled from Forbes' 2023 list are at the forefront of this expansion.
Their meteoric success both locally and internationally has translated into gigantic financial rewards. Despite hailing from humble backgrounds, these artists now claim billions in personal worth. Their formula for wealth building involves record labels, real estate, endorsements and investments.
For young people aspiring to succeed in Nigeria's booming music industry, these veterans demonstrate that global fame and fortune is possible with talent, persistence and business savvy. Their stories are just beginning too, as Afrobeats continues conquering new territories worldwide every year.