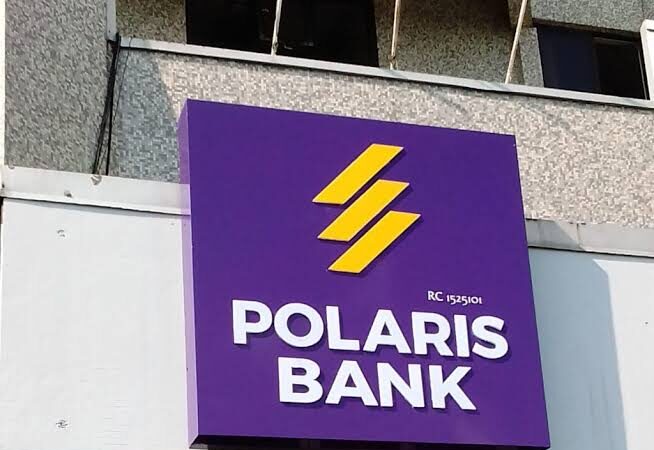 Banking in Nigeria has evolved significantly over the past decade with the rise of digital and mobile banking solutions. One of the most popular innovations adopted by Nigerian banks is USSD banking, which allows customers to carry out basic financial transactions directly from their phones without needing internet data or banking apps.
Polaris Bank, one of the leading commercial banks in Nigeria, also provides convenient USSD banking services to its customers. This article aims to provide a thorough guide on the Polaris Bank transfer code and activating the bank's USSD banking channel for easy and secure transactions on the go.
We will cover the key features of Polaris Bank USSD banking, explain how to register and activate the service, demonstrate popular transaction types and provide tips to help readers get the most out of this innovative banking channel. By the end, readers will have in-depth understanding and hands-on experience of leveraging Polaris Bank's *833# USSD code for their daily financial needs.
Understanding Polaris Bank USSD Banking
Let's start with an overview of USSD banking and its significance for Polaris Bank customers:
USSD stands for Unstructured Supplementary Service Data. It allows basic requests and responses between a mobile phone and server using only SMS.
With Polaris Bank USSD Banking, the shortcode *833# enables a wide range of self-service transactions without internet or app.
Services include funds transfer, bill payments, airtime purchase, account balance check, mini statements and more.
It is secure, convenient and accessible on any basic GSM handset connected to GSM network.
Transactions are instantly confirmed on phone for accountability without paper records.
Easy to use interface makes banking seamless even for novice digital users.
Understanding these highlights will help readers appreciate the importance of activating and optimizing this pivotal service.
Registering and Activating the Polaris Bank USSD Code
To begin enjoying the *833# services, registration and activation must be completed. Here are the simple steps:
Dial *833# on your phone.
Select "register" and input your 10-digit phone number with area code correctly.
Input last 4 digits of your Polaris Bank account number.
Choose and confirm your 4-digit MPIN for authentication during transactions.
Follow prompts to update profile details like email, BVN etc for security.
Success message with transaction menu options confirms activation is complete.
You can now use the MPIN to login and access self-service transactions via the main menu anytime without internet. Let's review some popular options.
Key Polaris Bank USSD Transactions
After setting up the service, you can perform these important financial tasks directly from your phone:
Funds Transfer
Dial *833#, select "transfer", input recipient's account details and amount.
Transfer to other Polaris Bank accounts or other banks instantly via NIBSS.
Set transfers as periodic (weekly, bi-weekly etc) for bills, rent payments.
Bills Payment
Pay utility bills like electricity, water, cable TV/internet for companies on Polaris pay direct platform in few clicks.
No queues or risks of wrong biller codes thanks to direct integration.
Airtime Purchase
Recharge own or other lines from MTN, Airtel, 9mobile, Glo with ease using wallet or account balance.
Convenient option compared visiting physical stores during emergencies.
Account Balance Check
Quickly check balance & transactions history without visiting ATM or branch.
Mini Statement Retrieval
Obtain up to 90 days statement summary including debits/credits on demand.
Helps track spending patterns and reconcile accounts remotely.
Getting adept with these frequent transaction types will maximize the service's utilization. Additional tips further below.
Tips For Optimizing Polaris Bank USSD Banking
Beyond the basics, here are advanced ways to derive greater convenience:
Link BVN for layer of security during registrations/transactions.
Update profile with email for electronic statements/notifications of activities.
Set daily transfer/spend limits suitable for your needs to curb losses if SIM is lost.
Bookmark *833# for easy recall rather than searching banking codes list occasionally.
Use dedicated phone/SIM for banking to avoid distractions on primary device.
Keep MPIN confidential – do not share even with family to avoid theft of funds.
Log out properly after sessions to deny access if phone falls into wrong hands.
Clear cache regularly and update phone OS for protection from USSD vulnerabilities.
Contact bank immediately for blocked accounts in event of multiple wrong MPIN attempts.
Adhering to best security practices underpins successful digital banking experience long term.
Additional Benefits of Using the Polaris Bank USSD Code
Aside from core transaction functions, Polaris Bank *833# channel offers supplementary benefits:
Request card block, PIN resets or cheque book replacements when lost/stolen from remote.
Activate dormant or new accounts for instant usage rather than branch visits.
Generate account numbers without stress of calling Relationship Managers constantly.
Book appointments with RMs online to discuss products, request lending facilities etc.
Lodge complaints, suggest improvements to bank seamlessly for better service quality.
Access mini guides, notifications within the service for DIY support 24/7.
Staying active on this digital channel maximizes perks while enriching customer experience overall.
Conclusion
In conclusion, Polaris Bank has provided Nigerian customers a robust, easy to use USSD banking platform through the *833# code to serve both lifestyle and investment needs remotely. Following the guidelines in this article equips readers to confidently activate, carry out transactions and leverage extra benefits of this popular self-service digital channel wherever they are in the country. With diligence and proactive use, it delivers immense convenience to improve everyday banking habits fulfill long term financial objectives.