All Africa Music Awards 2022: All the nominees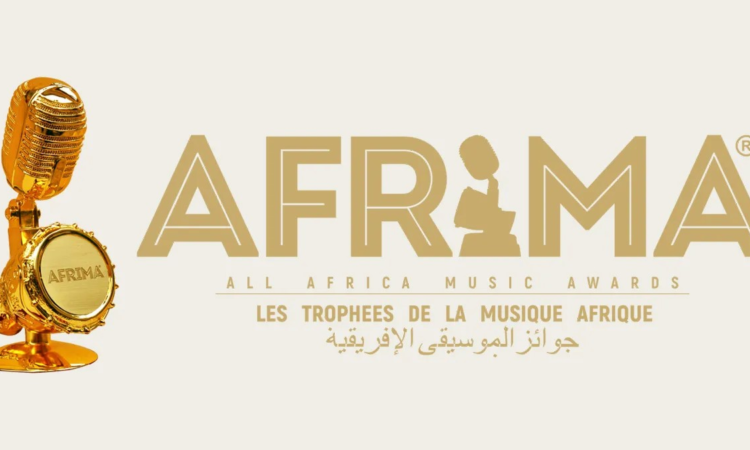 AFRIMA 2022 :
The nominations for the 2022 All Africa Music Awards (AFRIMA), which will be held in Lagos, Nigeria, from December 8th- 11th, have been announced.
The award event will honour some of Africa's finest music artists, producers, and cultural influences, and will showcase the beauty of African music and artistry.
More than 400 songs from diverse artists have been nominated in 30 continental and 10 regional categories. South African trailblazer Costa Titch, leads the nominations with six nominations for his 2021 hit song, "Big Flexa," in "Song of the Year," "Breakout Artiste of the Year," "Best African Collaboration," "Best Artiste, Duo or Group in African Electro," and "Best Artiste, Duo or Group in Use of African Dance/Choreography."
Burna Boy, Fireboy DML, Kizz Daniel, and Tiwa Savage all snagged four nominations including the 'Artiste of the Year' category.
Importantly, the public voting portal for the 2022 AFRIMA edition would be live on Sunday, 25th September, 2022, at 12:00pm CAT. African music lovers within the continent, and around the world, can visit the official website to vote.
Voting closes at 12.00 (CAT), December 10, 2022, before the AFRIMA main awards ceremony.
SEE FULL NOMINEE LIST
| | | |
| --- | --- | --- |
| Best Male Artist in Central Africa | | |
| Artist | Song | Country |
| C4 Pedro | Posa | Angola |
| Dadju | Ambassadeur | DRC |
| Fally Ipupa | Bloqué | DRC |
| Innoss'B | Mortel-06 | DRC |
| Gaz Mawete | 500 | DRC |
| Matias Damasio | Como Antes | Angola |
| Ninho | Jefe | DRC |
| Roga Roga & Extra Musica | Bokoko | DRC |
| Tayc | Dodo | Cameroon |
| Tenor Ft. Innoss'B | Mami Wata | Cameroon |
| Best Female Artist in Central Africa | | |
| Asaba | Mon Bebe | Cameroon |
| Blanche Bailly Ft. Joeboy | Mine | Cameroon |
| Emma'a | Encré | Gabon |
| Espoir La Tigresse | Abiane | Gabon |
| Pérola | Sincera | Angola |
| Shay | DA | DRC |
| Vernyuy Tina | Ndani Ya | Cameroon |
| Zara Williams Ft. C4 Pedro | Posa | DRC |
| Best Male Artiste in Eastern Africa | | |
| Addis Legesse | Enja | Ethiopia |
| Bien (& Aaron Rimbui) | Bald Men Anthem | Kenya |
| Diamond Platnumz Ft. Zuchu | Mtasubiri | Tanzania |
| Eddy Kenzo | Songa | Uganda |
| Kassmasse | Sewasew | Ethiopia |
| King Saha | Zakayo | Uganda |
| Marioo Ft. Jovial | Mi Amor | Tanzania |
| Mbosso Ft. Costa Titch & Phantom Steeze | Moyo | Tanzania |
| Nyashinski Ft. Femi One | Properly | Kenya |
| Rayvanny Ft. Vjollca | Pele Pele | Tanzania |
| Best Female Artiste in Eastern Africa | | |
| Betty G | Addis Semay | Ethiopia |
| Tanasha Donna | Maradonna | Kenya |
| Frida Amani | Fala Mimi | Tanzania |
| Hewan Gebrewold | Shemuna | Ethiopia |
| C4 Pedro | Posa | Angola |
| Dadju | Ambassadeur | DRC |
| Fally Ipupa | Bloqué | DRC |
| Innoss'B | Mortel-06 | DRC |
| Gaz Mawete | 500 | DRC |
| Matias Damasio | Como Antes | Angola |
| Ninho | Jefe | DRC |
| Roga Roga & Extra Musica | Bokoko | DRC |
| Tayc | Dodo | Cameroon |
| Tenor Ft. Innoss'B | Mami Wata | Cameroon |
| Best Female Artist in Central Africa | | |
| Asaba | Mon Bebe | Cameroon |
| Blanche Bailly Ft. Joeboy | Mine | Cameroon |
| Emma'a | Encré | Gabon |
| Espoir La Tigresse | Abiane | Gabon |
| Pérola | Sincera | Angola |
| Shay | DA | DRC |
| Vernyuy Tina | Ndani Ya | Cameroon |
| Zara Williams Ft. C4 Pedro | Posa | DRC |
| Best Male Artiste in Eastern Africa | | |
| Addis Legesse | Enja | Ethiopia |
| Bien (& Aaron Rimbui) | Bald Men Anthem | Kenya |
| Diamond Platnumz Ft. Zuchu | Mtasubiri | Tanzania |
| Eddy Kenzo | Songa | Uganda |
| Kassmasse | Sewasew | Ethiopia |
| King Saha | Zakayo | Uganda |
| Marioo Ft. Jovial | Mi Amor | Tanzania |
| Mbosso Ft. Costa Titch & Phantom Steeze | Moyo | Tanzania |
| Nyashinski Ft. Femi One | Properly | Kenya |
| Rayvanny Ft. Vjollca | Pele Pele | Tanzania |
| Best Female Artiste in Eastern Africa | | |
| Betty G | Addis Semay | Ethiopia |
| Tanasha Donna | Maradonna | Kenya |
| Frida Amani | Fala Mimi | Tanzania |
| Hewan Gebrewold | Shemuna | Ethiopia |
| Muthaka | Sorry | Kenya |
| Nandy | Siwezi | Tanzania |
| Nikita Kering | Last Name | Kenya |
| Rosa Ree | Watatubu | Tanzania |
| Spice Diana Ft. DJ Seven | Tujuoge | Uganda |
| Zuchu Ft. Bontle Smith & Tyler | Kitu | Tanzania |
| Best Male Artist in Northern Africa | | |
| Ali Loka | Matkhafesh Yamma | Egypt |
| Ahmed Saad Ft. 3enba & Double Zuksh | AlMoulouk | Egypt |
| A.L.A | 30 | Tunisia |
| DJ Snake | Disco Maghreb | Algeria |
| Draganov | Chichi | Morocco |
| El Grande Toto | Salade Coco | Morocco |
| Marwan Moussa | Batal 3alam | Egypt |
| Snor | Kasseta | Morocco |
| Soolking | Suavemente | Algeria |
| Wegz | Albakht | Egypt |
| Best Female Artist in Northern Africa | | |
| Faouzia | RIP Love | Morocco |
| Jaylann | Oui Oui | Morocco |
| Kenza Morsli Ft. DJ Adel | Moustahil | Algeria |
| Lyna Mahyem | Mal De Toi | Algeria |
| Manal | Makhelaw Magalou | Morocco |
| Marwa Loud & Moha K | Ghir Ntiya | Morocco |
| Ruby | Namet Nenna | Egypt |
| Rym | Stylo Warqa | Morocco |
| Best Male Artist in Southern Africa | | |
| A-Reece | Couldn't Have Said It Better, Pt.3 | South Africa |
| Blxckie feat A-Reece | Sneaky | South Africa |
| DJ Tarico | Number One X DJ Consequence Ft. Nelson Tivane & Preck) | Mozambique |
| Gemini Major | Ooh Lala feat. Ayra Starr | Malawi |
| Focalistic | 16 Days No Sleep X Madumane and Mellow & Sleazy feat. DJ Maphorisa | South Africa |
| Kabza De Small | Abalele X DJ Maphorisa | South Africa |
| Musketeers Ft. Azmo | Danko feat. Azmo | Namibia |
| Master KG | Dali Nguwe x Wanitwa Mos Ft. Nkosazana Daughter, Basetsana, Obeey Am | South Africa |
| Winky D | Happy Again | Zimbabwe |
| Zakes Bantwini | Osama feat. Kasango | South Africa |
| Best Female Artist in Southern Africa | | |
| DJ Yessonia Ft. Boohle | Ngifuna Wena | Namibia |
| DJ Zinhle Ft. Black Motion, Kabza De Small & Nokwazi | Siyabonga | South Africa |
| Kamo Mphela | Ghost | South Africa |
| Makhadzi | Mama | South Africa |
| Nadia Nakai Ft. Lucasraps | Not The Same | South Africa |
| Nomfundo Moh Ft. ShaSha & Ami Faku | Phakade Lami | South Africa |
| ShaSha Ft. Kamo Mphela & Felo Le Tee | iPiano | Zimbabwe |
| Simmy | We Were Here | South Africa |
| Tamy Moyo | Sare | Zimbabwe |
| Uncle Waffles & Tony Duardo Ft. Sino Msolo & Boibizza | Tanzania | South Africa |
| Best Male Artiste in Western Africa | | |
| Black Sherif | Kwaku the Traveller | Ghana |
| Burna Boy | Last Last | Nigeria |
| Didi B | Tala | Cote d'Ivoire |
| Fireboy DML Ft. Ed Sheeran | Peru (Remix) | Nigeria |
| Kizz Daniel | Buga | Nigeria |
| Rema | Calm Down | Nigeria |
| Serge Beynaud | C'est Dose | Cote d'Ivoire |
| Sidiki Diabate | Diarabi Nene Bena | Mali |
| Wally B. Seck Ft. Viviane | Reugine Tass | Senegal |
| Wizkid | Anoti | Nigeria |
| Best Female Artist in Western Africa | | |
| Asa | Ocean | Nigeria |
| Gyakie | Something | Ghana |
| Josey Ft. Bonigo | Zambeleman | Cote d'Ivoire |
| Manamba Kante | Bhouloun Djouri | Guinea |
| Oumou Sangare | Wassulu Don | Mali |
| Simi | Woman | Nigeria |
| Soraia Ramos | BKBN | Cape Verde |
| Tems | Crazy | Nigeria |
| Tiwa Savage Ft. Brandy | Somebody's Son | Nigeria |
| Viviane CHIDID | Sweet Game | Senegal |
| African Fans Favourite | | |
| Bello Falcao | Dibango Dibanga | Cote d'Ivoire |
| Ch'cco, Mellow, Sleazy | Nkao Tempela | South Africa |
| Goya Menor & Nektunez | Ameno Amapiano | Ghana & Nigeria |
| Joeboy | Sip (Alcohol) | Nigeria |
| Lojay X Sarz feat. Chris Brown | Monalisa (Remix) | Nigeria |
| Mavins; Ayra Starr, Boy Spyce, Crayon, LADIPOE, Magixx | Overloading (Overdoes) | Nigeria |
| Oxlade | Ku Lo Sa | Nigeria |
| The Therapist | Nack | Serria Leone |
| Young John | Dada | Nigeria |
| Young Stunna feat. Kabza De Small, DJ Maphorisa | Adiwele | South Africa |
| Album of the year | | |
| Brymo | 9: Esan | Nigeria |
| Burna Boy | Love Damini | Nigeria |
| Dadju | Cullilan | DRC |
| Diamond Platnumz | First of All | Tanzania |
| Didi B | History | Cote d'Ivoire |
| Kabza De Small | KOA II | South Africa |
| Nomfundo Moh | Amagama | South Africa |
| Oumou Sangare | Timbuktu | Mali |
| Soolking | Sans Visa | Algeria |
| Rema | Raves & Roses | Nigeria |
| Artiste of the Year | | |
| Burna Boy | Last Last | Nigeria |
| CKay | Emiliana | Nigeria |
| Dadju | Ambassaduer | DRC |
| Diamond Platnumz feat. Zuchu | Mtasubiri | Tanzania |
| Fireboy DML feat. Ed Sheeran | Peru (Remix) | Nigeria |
| Kabza De Small feat. DJ Maphorisa Ami Faku | Asibe Happy | South Africa |
| Manal | Makhelaw Magalou | Morroco |
| Tiwa Savage feat. Brandy | Somebody's Son | Nigeria |
| Wegz | Elbakht | Egypt |
| Zakes Batwini feat. Kasango | Osama | South Africa |
| Best Africa Collaboration | | |
| Ahmed Saad feat. 3enba & Double Zuksh | Al Moulouk | Egypt |
| Calema x Zé Felipe | Onde Anda | Sao Tome and Principe/Brazil |
| Costa Titch feat. C'buda M, Alfa Kat, Banaba Des, Sdida & Man T | Big Flexa | South Africa |
| Davido feat. focalistic | Champion Sound | Nigeria / South Africa |
| Fireboy feat. Ed Sheeran | Peru (Remix) | Nigeria/Great Britain |
| Kikimoteleba feat. Franglish | Tigini (Remix) | Cote d'Ivoire/DRC |
| Kizz Daniel feat. Tekno | Buga | Nigeria |
| Marioo feat. Jovial | Mi Amour | Tanzania |
| Mbosso, Costa Titch, Phantom Steeze | Moyo | Tanzania/South Africa |
| Tiwa Savage feat. Brandy | Somebody's Son | Nigeria/USA |
| Best African Act In Diaspora (Female) | | |
| Aya Nakamura Ft. Damso | Degaine | Mali |
| Bey T Ft. Boohle | Unanicheza | Kenya |
| Darkoo Ft Black Sherif | Always | Nigeria |
| Faouzia | RIP, Love | Morocco |
| Moha K, Marwa Loud | Ghir Ntiya | Morocco |
| Nata | 94 | Sierra Leone |
| Rimon | Feed Me | Eritrea |
| Ronisia | Melodie | Cape Verde |
| Shay | DA | DRC |
| Soraia Ramos | BKBN | Cape Verde |
| Best African Act In Diaspora (Male) | | |
| Calema Ft. Zé Felipe | Onde Anda | Sao Tome & Principe |
| Dadju | KIng | DRC |
| Dafencii ft. Khayyat | King Alhalaba | Sudan |
| DJ Snake | Disco Maghreb | Algeria |
| Gil Semedo Ft. Calema, Soraia Ramos & Mito Kaskas | Gostu Sabi | Cape Verde |
| Jae5 Ft Dave, Bnxn | Propeller | Ghana |
| Ninho | VVS | DRC |
| Soolking | Suavemente | Algeria |
| Tion Wayne Ft. Davido & Jae5 | Who's True | Nigeria |
| Ya Levis | Pardonne Moi | DRC |
| Best African Band, Duo, Group | | |
| Calema & Zé Felipe | Onde Anda | Sao Tome & Principe |
| Disco Misr, Aziz Maraka | Ahla Wahda | Egypt |
| Jano Band | Zebnanaw | Ethiopia |
| Mafikizolo Ft. Simmy | Mamazela | South Africa |
| MAJOR LEAGUE DJz | BAKWA LAH | South Africa |
| Ridimz | Shabasiko | South Africa |
| The Cavemen ft. Made Kuti | Biri | Nigeria |
| Toofan | Ona | Togo |
| Umoja Sounds Ft. Ariel Wayz | Happy | Kenya |
| Wanavokali | What A Time | Kenya |
| Best African DJ | | |
| DJ Lito | Tick Talk feat. Bebe Cool, Sheilah Gashumba, SlickStuartRoja | Uganda |
| DJ P2N | Likolo (Remix) feat. Tenor, DJ Amaroula | DRC |
| DJ Snake | Disco Maghreb | Algeria |
| DJ Tarico Ft. DJ Consequence | Number One feat. Nelson Tivane, Preck | Mozambique & Nigeria |
| DJ Yessonia | Ngifuna Wena feat. Boohle | Namibia |
| DJ Zinhle | Siyabonga feat. Black Motion, Kazba de Small, Nokwazi | South Africa |
| MAJOR LEAGUE DJz | Ngama Bono | Ghana |
| Spinall | Pallazo feat. Asake | Nigeria |
| Uncle Waffles | Tanzania feat. Tony Duardo Ft. Sino Msolo & Boibizza | South Africa |
| Zakes Batwini | Osama feat. Kasango | South Africa |
| Best African Rapper/Lyricist | | |
| A-Reece | Couldn't Have Said It Better, Pt.3 | South Africa |
| Dafencii feat. Khayyat | King Alhalaba | Sudan |
| Didi B | Game De Djai | Cote d'Ivoire |
| Dip Doundou Guiss | Califat | Senegal |
| Marwan Moussa | Batal 3alam | Egypt |
| Ladipoe feat. Rema | Afro Jigga | Nigeria |
| LAMB (Loose Kaynon, A-Q, MI, Blaqbonez) | The Last Cypher | Nigeria |
| Nata | 94 | Sierra Leone |
| Nay Wa Mitego | Rais Wa Kitaa | Tanzania |
| Youssoupha | Amapiano | Cote d'Ivoire |
| Best Artist, Duo or Group in African Dance or Choreography | | |
| Ans-T Crazy | Pause | Guinea |
| Costa Titch Ft. C'buda M, Alfa Kat, Banaba Des, Sdida & Man T | Big Flexa | South Africa |
| Eltee Skhillz | ODG | Nigeria |
| Kamo Mphela | Ghost | South Africa |
| Portable X Poco Lee Ft. Olamide | ZaZoo Zehh | Nigeria |
| Roga Roga & Extra Musica | Bokoko | DRC |
| Serge Beynaud | C'est Dose | Cote d'Ivoire |
| Simi | Woman | Nigeria |
| Spice Diana | Tujooge Ft. Dj Seven | Uganda |
| Toofan | Ona | Togo |
| Best Artist, Duo or Group in African Electro | | |
| Asake | Peace Be Unto You | Nigeria |
| Costa Titch Ft. C'buda M, Alfa Kat, Banaba Des, Sdida & Man T | Big Flexa | South Africa |
| Davido Ft. Focalistic | Champion Sound | Nigeria |
| DJ Maphorisa & Tyler ICU Ft. Sir Till & Co | Banyana | South Africa |
| DJ Snake | Disco Maghreb | Algeria |
| DJ Yessonia Ft. Boohle | Ngifuna Wena | Namibia |
| Felo Le Tee & Myztro Ft. Daliwonga | 66 & Dipatje Tsa Felo | South Africa |
| Mbosso Ft. Costa Titch & Phantom Steeze | Moyo | Tanzania |
| Tresor Ft. Kabza De Small and DJ Maphorisa | Makosa | DRC |
| Zakes Bantwini Ft. Kasango | Osama | South Africa |
| Best Artist, Duo or Group in African Hip-Hop | | |
| Black Sherif | Kwaku the Traveller | Ghana |
| Blxckie | Your All | South Africa |
| Cdrik Kodjo | Nyi Nudé | Benin |
| Darkoo Ft. Black Sherif | Always | Nigeria |
| Didi B | Tala | Cote d'Ivoire |
| KikiMoteleba Ft. Franglish | Tigini | Cote d'Ivoire |
| Marwan Moussa | Batal 3alam | Egypt |
| Nay Wa Mitego | Rais Wa Kitaa | Tanzania |
| Ninho | Jefe | DRC |
| Nyashinski Ft. Femi One | Properly | Kenya |
| Best Artist, Duo or Group in African Pop | | |
| Adekunle Gold Ft. Davido | High | Nigeria |
| Ckay | Emiliana | Nigeria |
| Kizz Daniel & Tekno | Buga | Nigeria |
| Kouz1 | Magic | Morocco |
| Matias Damasio | Como Antes | Angola |
| Pheelz, BNXN | Finesse | Nigeria |
| Ronisia | Melodie | Cape Verde |
| Roseline Layo | Donnez Nous Un Peru | Cote d'Ivoire |
| Soraia Ramos | BKBN | Cape Verde |
| Tenor Ft. Innoss'B | Mami Wata | Cameroon |
| Best Artist, Duo or Group in African Reggae, Ragga, Dancehall | | |
| DJ Lito Ft. Bebe Cool x Sheilah Gashumba x SlickStuartRoja | Tick Talk | Uganda |
| Fave | Baby Riddim | Nigeria |
| Femi One Ft. King Kaka & Mbithi | Hepi | Kenya |
| KiDi Ft. Tyga | Touch It(Remix) | Ghana |
| Navy Kenzo | Manzese | Tanzania |
| Nutty O | Handipere | Zimbabwe |
| Rosa Ree | Watatubu | Tanzania |
| Ruger | Dior | Nigeria |
| Teddy Afro | Naet | Ethiopia |
| Winky D | Happy Again | Zimbabwe |
| Best Artist, Duo or Group in African RnB & Soul | | |
| Ahmed basyoni & Hussein Gamal | ElHalawa Di | Egypt |
| Bridget Blue | Goodbye | Kenya |
| C4 Pedro | Esta Tudo Bem | Angola |
| Frida Amani Ft. Mayunga | Tanzania | Tanzania |
| Lil Jay | Sauce Graine | Cote d'Ivorie |
| Tayc | D O D O | Cameroon |
| Tiwa Savage, Amaarae | Tales By Moonlight | Nigeria |
| Nomfundo Moh Ft. ShaSha & Ami Faku | Phakade Lami | South Africa |
| Omah Lay | I'm A Mess | Nigeria |
| Ya Levis | Pardonne Moi | DRC |
| Best Artist, Duo or Group in African Rock | | |
| Amir Eid | Ana Negm | Egypt |
| Clay | Amin | Nigeria |
| Daniel Baron | How to Feel | South Africa |
| Franck Biyong | Pepe Soup | Cameroon |
| RASH | FAR BEYOND | Kenya |
| Reën & Refentse Morake | Skobbejak | South Africa |
| Best Artist, Duo or Group in African Traditional | | |
| Azaya Ft. Djelykaba Bintou | BB La | Guinea |
| Betty G | Addis Semay | Ethiopia |
| Josey Ft. Bonigo | Zambeleman | Cote d'Ivoire |
| Lencho gemechu | Saglii | Ethiopia |
| Manamba Kante | Bhouloun Djouri | Guinea |
| Flavour | Level | Nigeria |
| Oumou Sangare | Wassulu Don | Mali |
| Rokia Kone & Jacknife Lee | N'yanyan | Mali |
| Royalty | Strongbangwaboy Ft. Longue Longue, Tzy Panchak | Cameroon |
| Stewart Sukuma | Ezamany Kim'bedima | Mozambique |
| Best Artiste, Duo or Group in African Contemporary | | |
| Adekunle Gold Ft. Fatoumata Diawara | Born Again | Nigeria |
| Alikiba | UTU | Tanzania |
| Brymo | Fura Sara | Nigeria |
| Fadilee Itulya Ft. Fidq & Taz Goemi | Problem | Tanzania |
| Fally Ipupa | Bloqué | DRC |
| Fior 2 Bior | Godo Godo | Cote d'Ivoire |
| Roga Roga & Extra Musica | Bokoko | DRC |
| Sidiki Diabate | Diarabi nene bena | Mali |
| Wally B. Seck ft Viviane | Reugine Tass | Senegal |
| Wegz | El bakht | Egypt |
| Best Artiste, Duo or Group in African Jazz | | |
| Addis Legesse | Enja | Ethiopia |
| Elida Almeida, Jimmy P | Mau Menino | Cape Verde |
| Franck Biyong | Negropolitaine | Cameroon |
| Gutu Abera | Deemi | Ethiopia |
| Jano Band | Zebnanaw | Ethiopia |
| Jimmy Dludlu Ft. Rhodalia Silvestre, Dx Nuvunga & Mano Tsotsi | Male Ya Pepa | Mozambique |
| Kelvin Momo Feat. TBO and JaySax | Funa | South Africa |
| Somi | Love Tastes Like Strawberries | Rwanda |
| Thapelo Lekoane | Heritage | South Africa |
| The Cavemen Ft. Made kuti | Biri | Nigeria |
| Best Soundtrack Movie, Series and Documentary | | |
| Ahmed Saad Ft. 3enba & Double Zuksh | AlMoulouk (Moon Knight) | Egypt |
| Amarae & Marvel | A Body, A Coffin (Black Panther Wakanda Forever Prologue EP) | Ghana |
| Amir Eid | Ana Negm (RIVO) | Egypt |
| Dadju | Ima(From the movie "IMA") | DRC |
| Eltee Skhillz | ODG (The Blood Convenant Movie) | Nigeria |
| Mohamed Osama & Karim Mahmoud (Ahmed Tarik Yahia) | EL GHAZALA RAYE2A (ZEKO) | Egypt |
| Stephane Legar | Speed Llife (From Sonic 2 Le Film) From Sonic 2 Le Film | Togo |
| Tems & Marvel | No Woman No Cry (Black Panther Wakanda Forever Prologue EP) | Nigeria |
| Wegz | B3oda Ya Belady(From the film "Captains Of Zaatari") | Egypt |
| Best Video | | |
| Amine Boumediene | Moustahil | Algeria |
| Costa Titch | Big Flexa by Costa Titch. | South Africa |
| DAMMY TWITCH | Woman by Simi. | Nigeria |
| Director Pink | Nwoke Oma by Chike | Nigeria |
| Elias Belkader | Disco Maghreb by DJ Snake | Algeria |
| Maranta Tegegne | Sewasew | Ethopia |
| Mateo Da Silva | Donnelemoi by TayC | Cameroon |
| Napephasha | Ghost Kamo Mphela | South Africa |
| Soolking & Digital Nak | Suavemente by Soolking | Algeria |
| TG Omori | Buga by Kizz Daniel feat. Tekno | Nigeria |
| Breakout Artist of the Year | | |
| Asake | Peace Be Unto You (PBUY) | Nigeria |
| Camidoh | Sugarcane (Remix) feat. Darkoo, King Promise, Mayorkun | Ghana |
| Costa Titch | Ma Gang feat Champuru Makhenzo, Phantom Steeze, ManT, Sdida & C'BUD | South Africa |
| Daliwonga | Abo Mvelo feat. Mellow And Sleazy & M.J | South Africa |
| El Grande Toto | Salade Coco | Morroco |
| Fior 2 Bior | Godo Godo | Cote d'Ivoire |
| Hewan Gebrewold | Shemuna | Ethiopia |
| Marwan Moussa | Batal 3alam | Egypt |
| Nomfundo Moh | Phakade Lami feat. ShaSha & Ami Faku | South Africa |
| Pheelz | Finesse feat. BNXN | Nigeria |
| Most Promising Artist | | |
| Ans-T Crazy | 10 Na ifari feat. Ibro Gnamet | Guinea |
| Dafencii | King Alhalaba | Sudan |
| Fave | Baby Riddim | Nigeria |
| Frida Amani | Fala Mimi | Tanzania |
| Jeeba | Lamou Saff | Senegal |
| Khanyisa | Bheka Mina Ngedwa feat Tsiki XII, Marcus MC and Lady Du | South Africa |
| Kikimoteleba | Tigini feat. Franglish | Cote d'Ivoire |
| Lloyiso | Speak | South Africa |
| Magixx | Love Don't Cost A Dime feat. Ayra Starr | Nigeria |
| Zara Williams | Posa feat. C4 Pedro | DRC |
| Producer of the year | | |
| C4 Pedro | Posa C4 Pedro | Angola |
| CKay & BMH | Emiliana by CKay | Nigeria |
| Kimambo beats | Mi Amor by Marioo feat. Jovial | Tanzania |
| Nyadjiko & Dadju | Ambassaduer by Dadju | DRC |
| Rahal | Elbakht by Wegz | Egypt |
| Reward Beatz | Buga by Kizz Daniel feat. Tekno | Nigeria |
| Sdida & Man T | Big Flexa by Costa Titch | South Africa |
| Serge Beynaud | C'est Dose by Serge Beynaud | Cote d'Ivoire |
| Shizzi | Peru (Remix) by Fireboy DML | Nigeria |
| Stan-E Kibulu & William Grigahcine | Disco Maghreb by DJ Snake | Algeria |
| Song of the year | | |
| Black Sherif | Kwaku The Traveller | Ghana |
| Burna Boy | Last Last | Nigeria |
| Costa Titch feat. Banaba Des, Alfa Kat, Man T, Sdida, C'Buda M | Big Flexa | South Africa |
| Dadju | Ambassaduer | DRC |
| Didi B | Tala | Cote d'Ivoire |
| DJ Snake | Disco Maghreb | Algeria |
| Fireboy DML feat. Ed Sheeran | Peru (Remix) | NIgeria |
| Kizz Daniel feat. Tekno | Buga | Nigeria |
| Marioo feat. Jovial | Mi Amor | Tanzania |
| Rema | Calm Down | Nigeria |
| Soolking | Suavemente | Algeria |
| Wegz | Elbakht | Egypt |
| Songwriter of the Year | | |
| Bridget Blue & Jibiril Blessing | Woman by Bridget Blue | Kenya |
| Daniel Baron | How To Feel by Daniel Baron | South Africa |
| Lloyiso Mandlovandile Gigana, Luke Goliath | Seasons by Lloyiso | South Africa |
| Martin Obudho, Muthaka | Sorry | Kenya |
| Matias Damasio | Como Antes | Angola |
| Mordecai 'Dex' Mwini | Reason by Wanavokali Ft. H_art the Band | Kenya |
| Olawale Olofo'ro | Fura Sára by Brymo | Nigeria |
| Rokia Kone, Garret Lee | Kurunba | Mali |
| Iba One | Hommage a mes parents | Mali |
| Sidy Diop | Ngalam | Senegal |
| Best Global Act | | |
| Anitta | Mon Soleil (By Dadju) | Brazil |
| Brandy | Somebody's Son (By Tiwa Savage) | USA |
| Chris Brown | Call Me Everyday Ft. Wizkid/Monalisa Remix By Lojay X Sarz/Nobody Has to Know Ft. Davido/Diana By Fireboy DML/Time & Affection By Rema | USA |
| Drake | Fountains Ft. Tems, Tresor | Canada |
| Ed Sheeran | Peru Remix (By Fireboy DML)/For My Hand (Burna Boy) | Great Britain |
| Justin Bieber | Essence Remix(By Wizkid)/Attention By Omah Lay | Canada |
| Maluma | Mama Tetema Ft. Rayvanny | Colombia |
| Popcaan | Toni-Ann Singh (By Burna Boy) | Jamaican |
| Tyga | Touch it Remix (By KiDi) | USA |
| Vitaa | Prends Ma Main (By Maitre Gims & Vitaa) | France |
| Best Female Artist in Africa Inspirational Music | | |
| Bridget Blue | Woman | Kenya |
| Chaama & Eljoee | Burakia | Morocco |
| Diana Hamilton | Awurade Ye(Do it Lord) | Ghana |
| DJ Zinhle Ft. Black Motion, Kabza De Small & Nokwazi | Siyabonga | South Africa |
| Irene Robert Ft. Rose Muhando | Hainidhuru | Tanzania |
| Janet Otieno | Siri | Kenya |
| Makhadzi Ft. Jon Delinger | Zwivhuya | South Africa |
| Manal | 3ari | Morocco |
| TY Bello Ft. Sinmidele & Ore Macaulay | Amen Amen | Nigeria |
| Best Male Artist in Africa Inspirational Music | | |
| Davido Ft. Sunday Service Choir | Stand Strong | Nigeria |
| Grace Lokwa | Kumama | DRC |
| Kassmasse | Sesasew | Ethiopia |
| KS Bloom Ft. Chidinma | C'est Dieu (Remix) | Cote d'Ivoire |
| Majoos | Jayah | DRC |
| Masterkraft Ft. Chike | Hosanna | Nigeria |
| Nathaniel Bassey | See What the Lord Has Done | Nigeria |
| Noel Nderitu | Waweza | Kenya |
| Samthing Soweto | Amagents | South Africa |
| Wave Rhyder | Wa Nkutlwa Na | Lesotho |