Carter Efe and Berri Tiga Finally Open up on Issues Surrounding Their Hit Song, "Machala"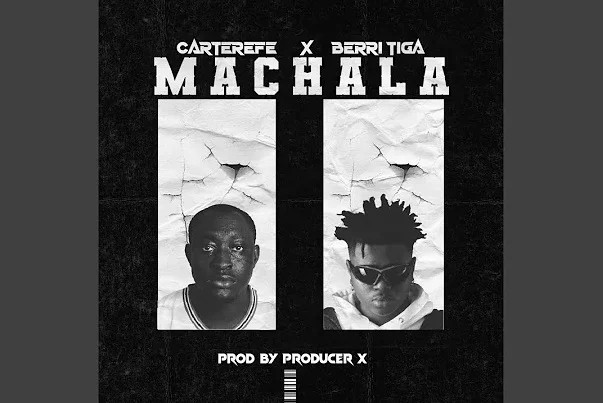 Carter Efe, the comedian, and Berri Tiga, the upcoming singer, have engaged in a heated war of words over 'Machala', their hit song.
Machala', which is dedicated to Wizkid, has become a viral sensation on social media platforms.
The drama, however, started when Efe and Tiga disagreed over who actually owned the song.
Efe had in an interview claimed he only featured Tiga in the song. He added that the song belongs to him.
On how he came about the song, he said: "I was at home freestyling with some beats when l just started saying 'Machala'. Then, I realised it was flowing with the instrumentals. So, I called Berri Tiga to feature on it."
But Tiga fired back in an Instagram video. The fast-rising singer argued that he composed the song.
"Actually, I never wanted to talk about this but now that Carter (Efe) has put out stories about me, that I'm not grateful and all that, I just have to talk," he said.
"We did a song. I sang it from the beginning to the end, but you dropped the song, you're not tagging me or carrying me along about the sales. You offered me a 95-5 deal, that you will take 95 percent while I settle for five percent of a song that I sang from beginning to end.
"At first, you sent a deal that I don't have the right to perform the song, I told you it's a mistake. We argued and later concluded on a 70-30 arrangement. I told Carter to take 70 percent while I take 30 percent.
"The day we posted the video on Tiktok, my management called me and asked what's the arrangement, I said none, so they said we should do 60-40. But I said I would take 30 percent since Carter is the one promoting the song."
He also alleged that Efe and Sydney Talker, the comedian, initially attempted to pay him off with N100,000 which he rejected.
"Later, I got a call from Sydney Talker and Carter the next day and they were like they want to pay me off the song with N100, 000 — for a song that I sang from the beginning to the end?" he added.
"I wrote and sang the song 100%. When I noticed that Machala was causing issues, I left the song and started promoting my own song. It's not about him (Efe) but he started ranting that I'm not grateful."