Analysis: Why The Loss of Christian Eriksen's Will Give Denmark An Early Exit From Euro 2020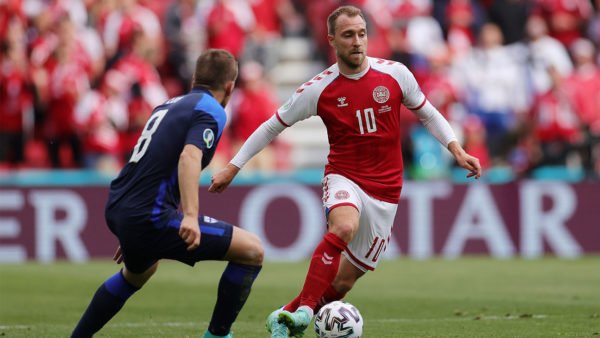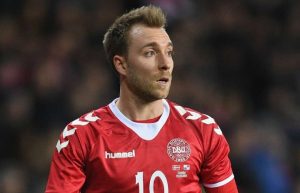 Christian Eriksen collapsed during a UEFA Euro 2020 game on June 12, 2021, sending the football world into a frenzy. The incident occurred in the 43rd minute of Denmark's first game versus Finland. Referee Anthony Taylor promptly called a halt to play and summoned medical personnel, who administered CPR on the field and saved him.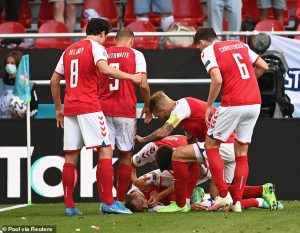 The midfielder recovered consciousness before being sent to a neighbouring hospital for further evaluation. Fortunately, the former Tottenham Hotspur player responded well to the treatment and asked his colleagues to continue playing. After a brief pause, the action resumed, with Finland defeating the Danes by a single goal.
Christian Eriksen will most likely sit out the rest of the competition. The midfielder is one of their most important players. He is in charge of generating opportunities for the forwards. Eriksen's set-piece precision makes him especially dangerous.
In the game against Finland, Emile Hojbjerg missed a penalty, and Eriksen would have been Denmark's scheduled penalty taker under normal conditions.
Given that Eriksen will most certainly be away for the remainder of the tournament, which is understandable, what does this mean for Denmark and their chances?
The Midfield Engine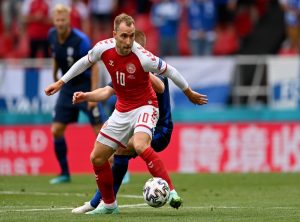 Christian Eriksen is a regular in Denmark's midfield. He is capable of playing as a No.10 behind the attackers or as a wide midfielder in a three-man midfield. With his distribution, he also drops deep to affect the play.
Read Also: Exposed! See What Makes Roberto Mancini's Italy The Favorite To Win The Euro 2020
There aren't many backup options on the team to fill his shoes. The Danish team had multiple scoring chances against Finland, trying 22 shots (six of which were on target). They were, however, half-chances since the squad lacked Eriksen's ability in the final third.
Eriksen has 36 goals in 109 games, putting him in second place on Denmark's all-time scoring record. Denmark has only lost twice in the last ten matches in which Eriksen has played the full 90 minutes, both of which were in the UEFA Nations League against Belgium.
Superb Performance During The Qualifiers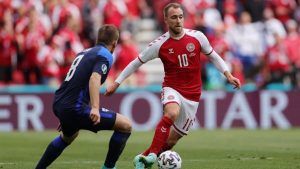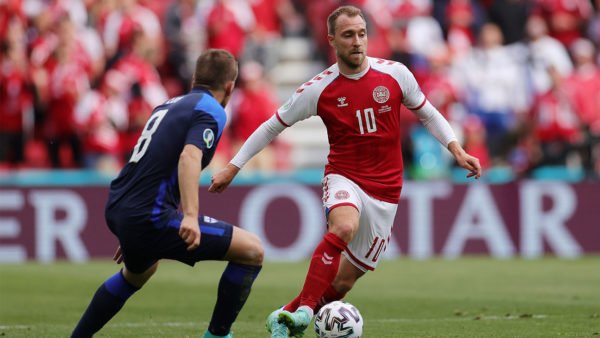 During the qualifiers leading up to Euro 2020, the 29-year-old was particularly impressive. He appeared in all eight games and contributed nine goals (five goals and four assists). Eriksen also had a 100% conversion rate when he took four penalties for Denmark in the 2020/21 season. Hojbjerg's penalty miss versus Finland was Denmark's first of the 2020/21 season.
Even though Eriksen had a less than stellar season with Inter Milan, he remains an important part of the Danish setup.