BBNaija: Nigerians in shock has Frodd tried to forcefully have s*x with Esther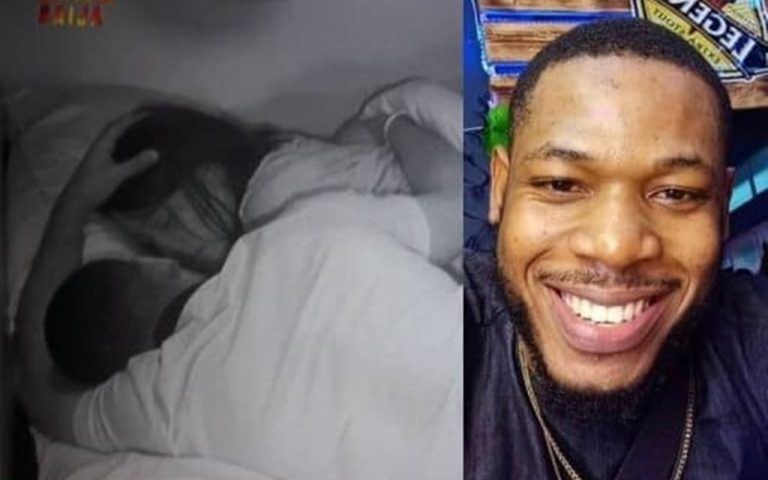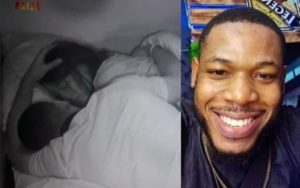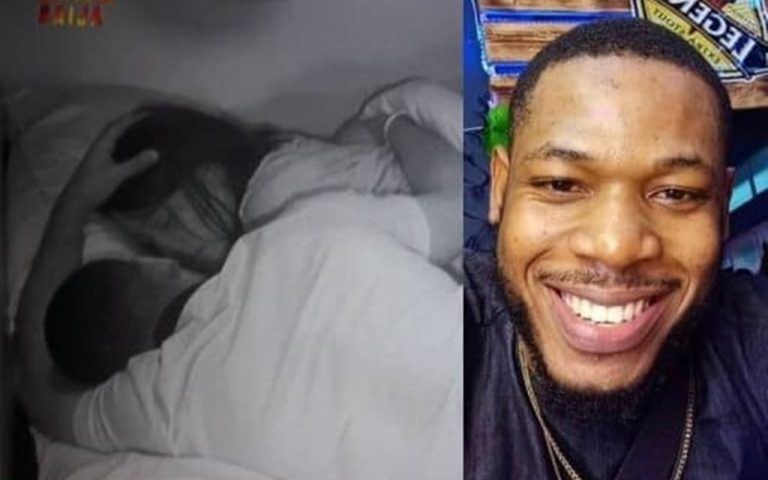 The BBNaija Saturday parties have always been full of drama especially the aftermath of the parties. Unlike most of the previous parties, Saturday's party ended in a cheerful note  as the housemates were celebrating Joe's birthday.
However, something shocking happened between  Frodd and Esther late in the night. While other housemates were fast asleep, Froodd tried to initiate s*x but Esther was having none of it. From the video below, Frood seem to have pulled down his pants as his bare buttocks can be easily seen.
Esther who was angered p by this repeatedly ordered him to stop. In reply to this, Frodd asked her how come she still has plenty energy since he thought she was constipated. Esther simply replied him by repeating her statement and ordering him out of the bed. She said:
 "Please stop, I'm not liking this, pull up your pants and go to your bed".
Before the viewers could see if Frodd was going to listen to her  or simply force  himself on her, Biggie called him to the Diary room which was strange considering the time of the night. It is till uncertain if Frodd will get disqualified tonight.
Check out the video below:
https://twitter.com/toffbrawny/status/1162971981194641408?ref_src=twsrc%5Etfw%7Ctwcamp%5Etweetembed%7Ctwterm%5E1162971981194641408&ref_url=http%3A%2F%2Fwww-src.dailyadvent.com%2Fbbnaija%2F2019%2F08%2F18%2Fbbnaija-nigerians-in-shock-as-frodd-tries-to-forcefully-have-sxx-with-esther-video%2F
Tags :
#BBNAIJA
BBNaija2019
Esther
Frodd