Cubana Chief Priest Biography- Cars, Houses, Real Name, Net worth and Untold Facts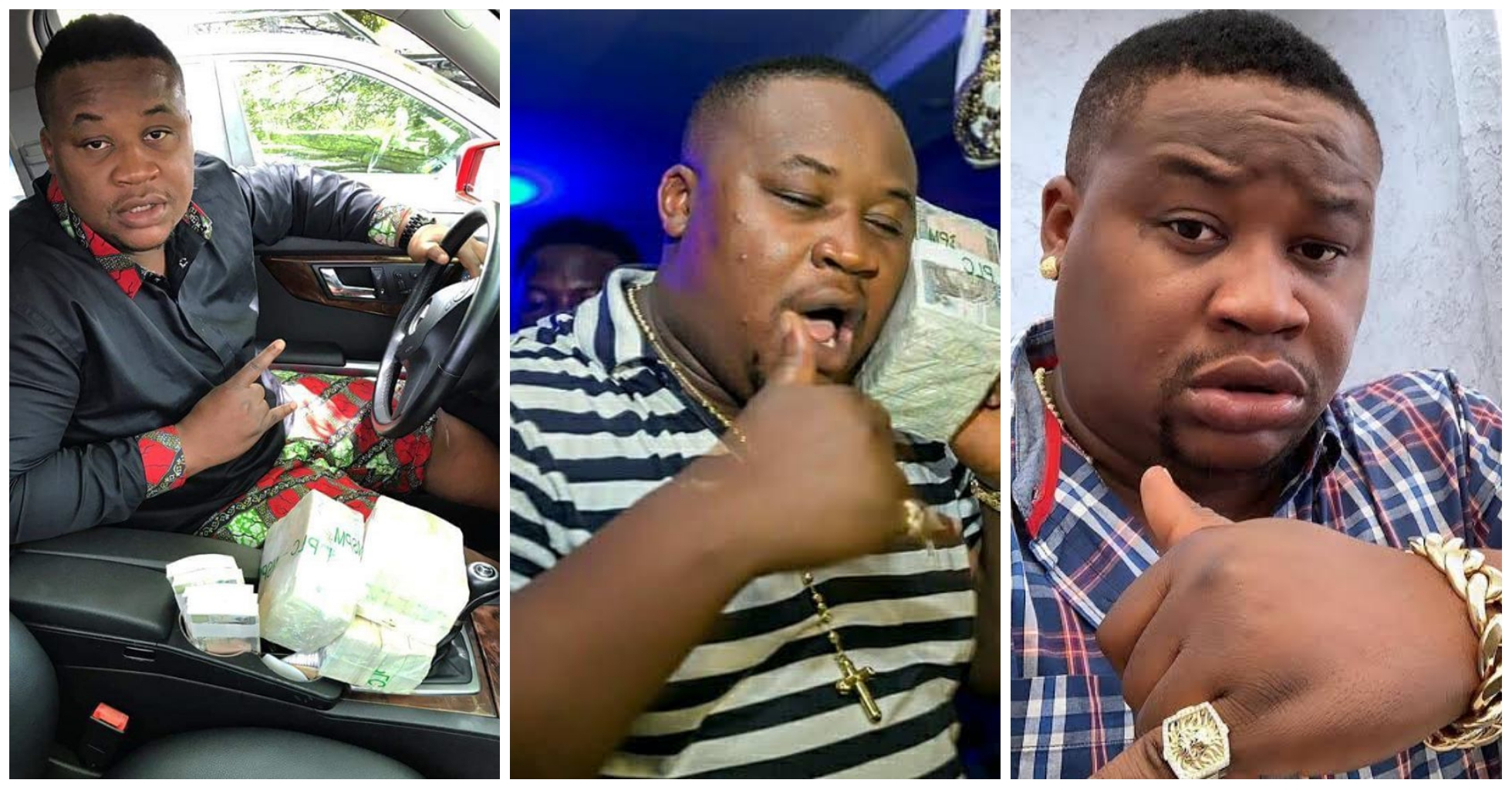 Naij Mobile presents the biography of a Nigerian Celebrity with the nickname "Cubana Chief Priest" Our Cubana Chief Priest biography brings you the full account of his rise to fame, early life,  relationship life, personal life and other little-known facts about him. Now, without further ado, let's begin
Cubana Chief Priest biography; Early Life
Cubana Chief Priest whose real name is Paschal Chubuike Okechukwu was born on the 26th day of March 1982 at Orsu, Imo State. He is the second son of the union between his parents. He was raised in Orsu where he grew alongside his siblings.
Growing up in Imo, Cubana Chief Priest had an intense passion for music and wanted to be a musician. He was a die-hard fan of Nigerian musicians at the time, like Lagbaja. Cubana Chief priest's dream of being a musician was short-lived due to is voice however, he did not give up on making a name for himself in the Nigeria Entertainment Industry.
Read also Soundcity MVP Awards 2020 Voting – How To Vote For Your Favourite Celebrity
Cubana Chief Priest biography; Rise to Fame
Cubana Chief Priest's rise to fame did not happen overnight, it was his vision, hard work, and determination that made him a star. After his dream of being a musician faded away, he ventured into nightlife business.
He is currently the Co-director of Cuban Leisure Outfits which includes Grand Cubana Hotels, Rolex Hotels, Cubana Night Clubs, Pablo Cubana, Opium Cubana and Crave Cubana. He is a show promoter and has over 350,000 followers on Instagram. In Nigeria today, the life of a party can not be completed without the appearance of Cubana Chief Priest.
Cubana Chief Priest Biography; Relationship Life
Cubana Chief Priest lives his life basking in Opulence and fame. He is happily married with two kids Chukwuebuka and Obinna.
Cuban Chief Priest Biography; Personal Life
What makes Cubana Chief Priest tick? Sit back as we bring you makings of his personality in order to help you get a clear picture for him. To begin with, Cubana Chief Priest is a blend of Aries Zodiac traits.
He is a very industrious and enthusiastic person with a sharp temper. He seems never to get tired or need any sleep. He is very loyal was someone wins his respect and affection. He is creative and analytical.No wonder he has achieved tremendous success and great achievements.
Cubana Chief Priest Biography; Lifestyle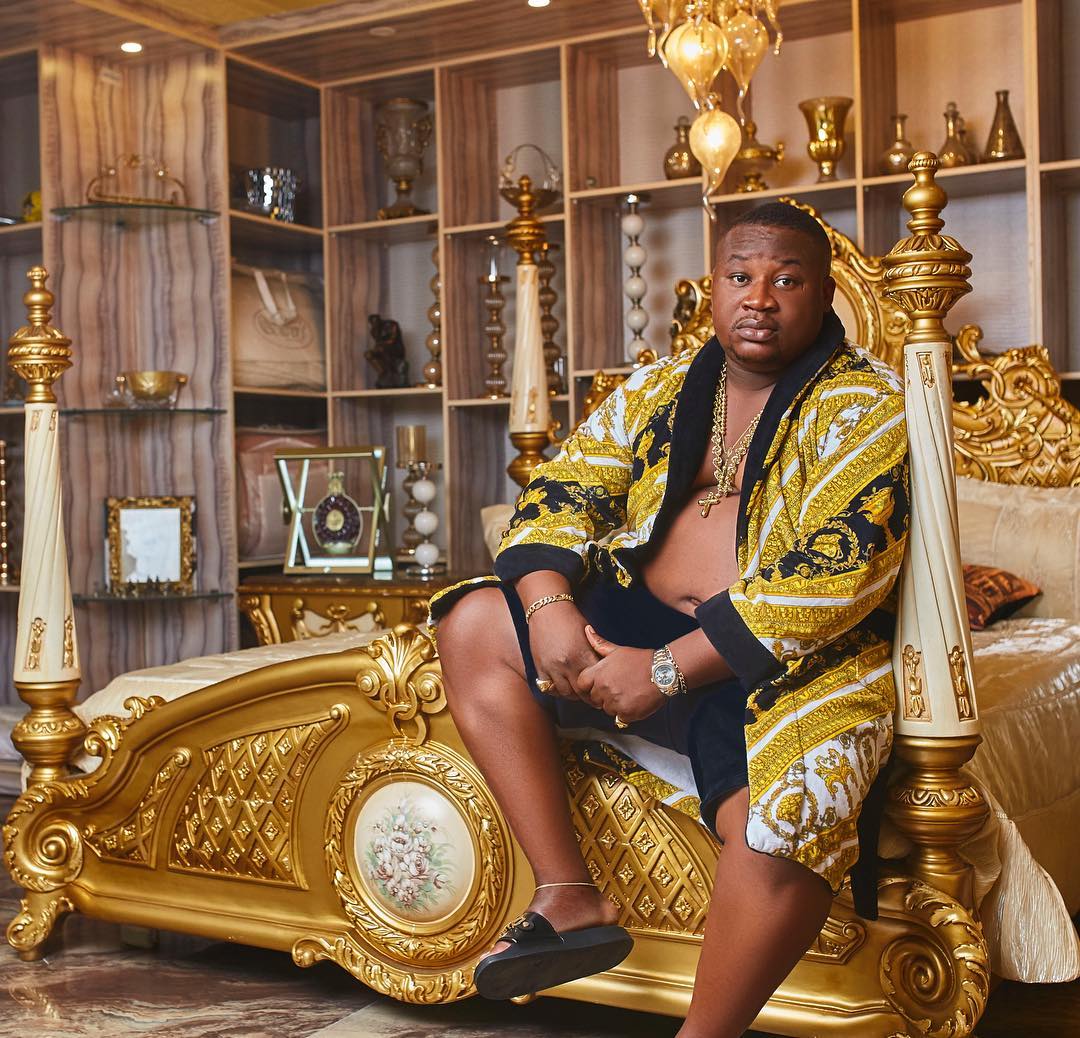 Cuban Chief Priest is a multi-millionaire businessman. He has different car brands which include; Rolls Royce Phantom Car, Range Rover Mercedes G-Class, BMW, etc. He has a house worth millions of naira in Imo state, Abuja and Lagos.
He also travels to Dubai, Malaysia, United States, and other European countries with his family for vacations. Cubana Chief priest has an estimated net worth of $5million at the time of writing
Cubana Chief Priest Biography: Friendship with Davido
From Davido to Wizkid to Burna Boy, Cubana Chief Priest Roll with all the Alist musicians in Nigeria. However, one particular musician, the Business mogul seems to be fond of his Davido.
According to him, Davido changed his life. On August 19th, 2018, Davido came to Owerri with fiancee, Chioma to perform. His performance brought a massive crowd to the Cubana Grand Hotel in Owerri thus increasing the popularity of Cubana.
Cubana Chief Priest Biography: Controversies
Earlier this year, Cubana Chief priest and Instagram big boy, Hushpuppi drew swords on social media after he exposed Hushpuppi, saying he never bought luxury cars and that they are on rentals. Cubana Chief Priest also traded words with some haters on social media for criticizing his lavish style.
He said:
Some dirty-minded broke people called my doing being loud, lol its called show all working. That's what Lydia my maths teacher taught me.
Cubana Chief Priest Biography; Untold Facts:
To wrap up our Cubana Chief Priest Biography, here are lesser-known facts that are hardly included in his biography.
Do you know?
Cubana Chief Priest is actively involved in charity especially paying the school fees of poor students and gifting cash to pregnant women.
He has no fewer than 4 tattoos on at the time of writing. Prominent among his body art is the face of his late mother on his right leg.
Regarding religion, Cubana Chief Priest was born and raised as a Christian and has not been spotted practicing a different religion.
Cubana Chief Priest smokes and loves drinking . He prefers expensive wines to other types of drinks
Thanks for reading our Cubana Chief Priest biography. At Naij Mobile, we strive for accuracy as our slogan says nothing but the truth. So if you see something that does not look right in this article, kindly notify us by dropping a comment.
Tags :
Cubana Chief Priest
Cubana Chief Priest biography