Unilever Graduate Recruitment for Work Force Administration Assistant.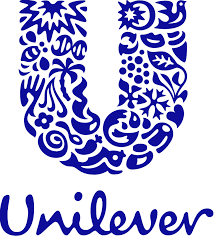 Unilever Graduate Recruitment – Welcome to Unilever, a global multinational and fast-moving consumer goods (FMCG) company with products sold in over 190 countries and more than 2 billion consumers across the world who use our amazing products every day!
At Unilever, you can shape your own path as you work with the brands and people that drive our sustainable business growth.
We are recruiting to fill the position below:
Job Position: Work Force Administration Assistant
Job Number: 17000GVD
Job Location: Oregun, Lagos
Function: Human Resources
Job Schedule: Full-time
Reports to: WFA Specialist
Main Purpose
To provide administrative support to the work force admin specialist to ensure work force admin delivery.
Main Responsibilities
Assists in administering employee benefits e.g. long term service awards, reward and recognition program- providing certificates doing logistical coordination)- For Agbara employees only
Support with BC leave application and leave product pack- For Agbara employees only
To report employee relations on operational issues
Liaises with facilities on site
Liaises with payroll for any amendments like overtime, meal deduction (Agbara employees only) follows up on exit formalities through line manager/ HRBP/ employee to ensure smooth exit of the employee- For Agbara Employees
Employee Services- Filing employee records, processing loan applications (All BC employees)
Sundry responsibilities- coordinating factory visits for new hires, coordinating Youth corps members and Industrial attaches.
Supervise facilities to maintain good hygiene and safety.
Support HRBP to coordinate the site.
Other support as required by HRBP or Factory Manager
Canteen Management- Payment to the 3party – Monthly Procuring of gas for cooking- Supervising the canteen
Vendor management on Ariba for canteen, contingent labor provider, transportation
Experience Required
Diploma holder with no prior work experience or 1-2 years experience in similar role with basic qualifications
Basic MS office skills
Key Environment
Internal:
SDM, work force admin specialist, other service line specialists and team, site facilities team, employees. The nature of this contact will involve exchange of information and some influencing skills. E.g. If an employee wants a letter in a particular format then guiding them and letting them know that it will not be possible. Influencing facilities to complete the work in the given timeline. Managing exit process smoothly in the given time.
External:
If required the role may have to interact with external organizations. The nature of this contact is primarily exchange of information.
How to Apply
Visit here to access the Unilever recruitment portal.
Click on "Apply" to submit your application.
Deadline
15th November, 2017.
Tags :
Graduate recruitment
HR jobs
Unilever plc