How To Become A DStv Dealer In Nigeria For 2021; Complete Guide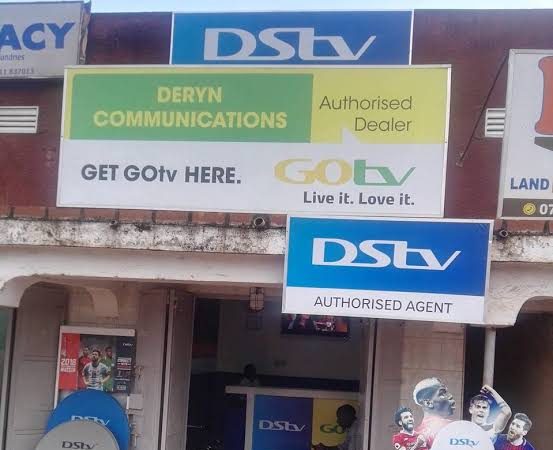 How To Become A DStv Dealer In Nigeria
MultiChoice owns Digital Satellite Television, which is a direct satellite service available in Sub-Saharan Africa. Nigeria, unsurprisingly, has remained the continent's largest market for MultiChoice and DSTV, accounting for roughly 40% of their overall subscriber base. This is owing to Nigeria's massive population of over 200 million people. The large DSTV market in Nigeria translates to benefits for Nigerian entrepreneurs who can take advantage of the opportunity to become DSTV dealers and profit handsomely if they do things correctly.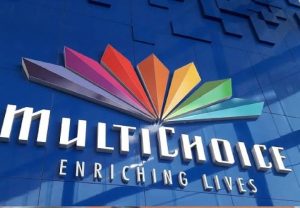 Because MultiChoice has such a big client base in Nigeria, it has spawned a number of direct and indirect work opportunities for Nigerians, including the DSTV dealership. This page explains how to become a DSTV dealer in Nigeria, as well as the requirements for doing so.
Read Also: Pay DSTV Subscription Online; Procedures and all you need to know
THE DIFFERENCE BETWEEN A DSTV AGENT AND A DEALER
The terms "DSTV agent" and "DSTV dealer" are interchangeable, however there is no distinction between the two. To become a DSTV dealer or agent, the first step is to figure out what kind of agent you want to be. You can become one of two sorts of DSTV agents: super agents or dealers and sub-agents or dealers.
WHAT ARE THE REQUIREMENTS IN NIGERIA TO BECOME A DSTV SUB-DEALER?
In terms of capital or investment, becoming a DSTV sub-dealer does not necessitate a large sum of money. The only payment required will be for the cost of learning installation procedures and other technical services work.
Super-agent or dealer for DSTV
Because he or she does business on a greater scale than a sub-dealer, a DSTV Super-Agent requires a significant amount of capital to get started. A Super-initial Agent's capital is used to purchase a DSTV franchise, which can cost millions of dollars.
A DSTV AGENT'S RESPONSIBILITIES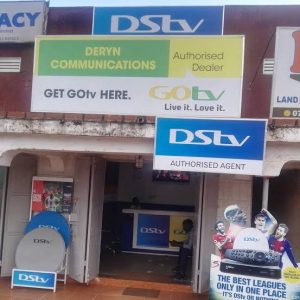 A DSTV agent's responsibilities are as follows:
Providing clients with after-sale assistance
New subscriber activation
Sales or exchange of decoders for newer models
Provision of technical services such as dish installation for clients
Renewal of subscription
Customer support
HOW TO BECOME A DSTV AGENT IN NIGERIA
Raise Funds
You must pay the franchise fee as a Super dealer or agent in order for DSTV to formally recognize you as a sub-company. As the owner of a DSTV franchise, you become the company's face. As a result, you deliver DSTV services in regions where they are not available. The lack of funds should not deter you from becoming a DSTV dealer because the firm provides you with everything else you need to run your business. MultiChoice will offer you with the ways and resources you need to run your business after you pay the franchise fee.
Training By DSTV
Your training as a Super Dealer or Agent will prepare you to fill up the supply gap in places where there are no DSTV offices. You take on the role of a company representative and operate on behalf of the TV company. As a result, you'll be expected to sign up new customers and provide technical support for any other concerns the client may have. In the eyes of the general public, you are the company's face.
Assessment
Following the MultiChoice course, you will be given an evaluation in which you must achieve a particular pass mark. You will officially become a DSTV dealer if you pass this assessment.
Choose your location
DSTV Agents or Dealers are typically found in larger cities and towns. When choosing a location for your business, make sure it is in an area with a significant number of DSTV consumers. This does not have to be in a big metropolis; DSTV has clients in small villages as well.
Excellent Customer Service
As a DSTV dealer, you must always keep in mind that you are up against a lot of competition because others are providing the same services you are. As a result, it's critical that you give excellent customer service so that DSTV consumers keep coming back to you.
When delivering services such as dish installation, for example, great customer service also entails providing high-quality services. Because you will be representing the company in your local area, your ability to relate well with people will be useful in this profession. You'll require patience because you'll be the go-to person for folks with questions, inquiries, and complaints.
Staff Training and Hiring
When it comes to hiring employees for your dealership, you must train them to deliver excellent customer service. Customers, for example, must not be treated rudely by your employees. You'll need to choose technicians who are efficient and know what they're doing.
AS A DSTV DEALER, THE POTENTIAL RETURN ON INVESTMENTS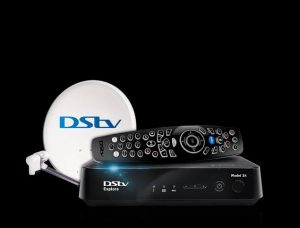 Even for a sub-dealer, the DSTV dealership industry has a great return on investment. This is due to the enormous market that the DSTV Company has previously made available. Operating under a well-known brand already draws the target market required for commercial success.
This means that no matter how much money you invest, you will almost certainly make a significant profit. As you progress in your career, the corporation also offers assistance.
REGISTRATION FOR DSTV AGENT TRAINING
To become a DSTV agent, you must first download a form from the company's website. After downloading the form, you must complete it with the essential information. Fill out the form and mail it to the company.
Because your capital is guaranteed to function by the provider, a DSTV dealership has been proved to pay off. You're not going it alone; you're relying on the success of a well-known brand like MultiChoice. You'll make a lot of money if you provide excellent customer service and are at the proper place.
Tags :
dstv