Lady calls out neighbour who alleged raped her after asking him to walk her home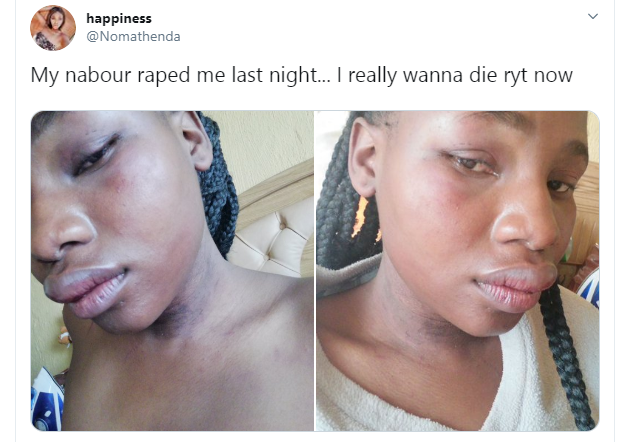 A South African lady has accused her neighbor of raping her after she asked him to walk her home.
@Nomathenda who disclosed that she was raped on Saturday evening, said she reported the incident to the police on Sunday morning. The rapist however allegedly escaped as the police took so much time in coming over to her house to get a statement.
See screenshots of  her tweets below;
Tags :
South Africa
South African