Burna Boy was paid N109m to perform for 45 minutes in Cameroon – Africa Facts Zone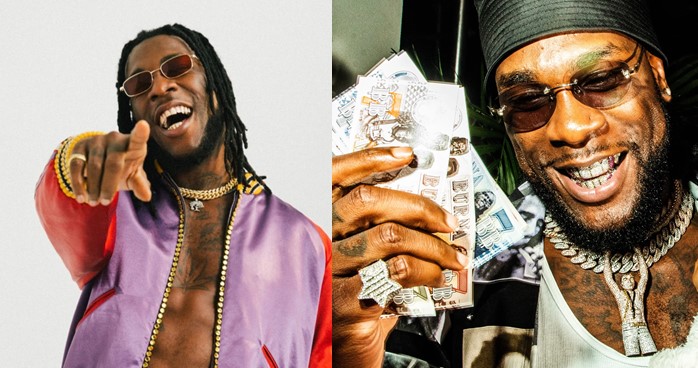 Popular  Fact checking and research-based company, Africa Facts ZoneAfrica Facts Zone has made a jaw-dropping revelation  that Nigerian afrobeats sensation, Burna Boy was paid a unbelievable amount  of money to perform in Cameroon recently. The company which shared the information on Twitter, said that Burna Boy was booked to perform in Douala, Cameroon on December 21, 2019.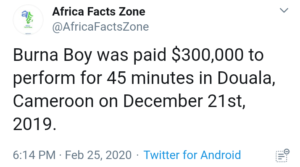 The African Giant reportedly received the sum of $300,000 (N109,500,000) to perform for only 45 minutes.
Details of the event or the person who booked Burna was however not revealed but one can begin to get why Burna Boy refera to himself as the African Giant. Because when you are paid such huge amount for only 45: minutes then you are definitely a Giant in the music industry.