Top 10 Richest Nigerian Musicians 2024 and Their Net Worth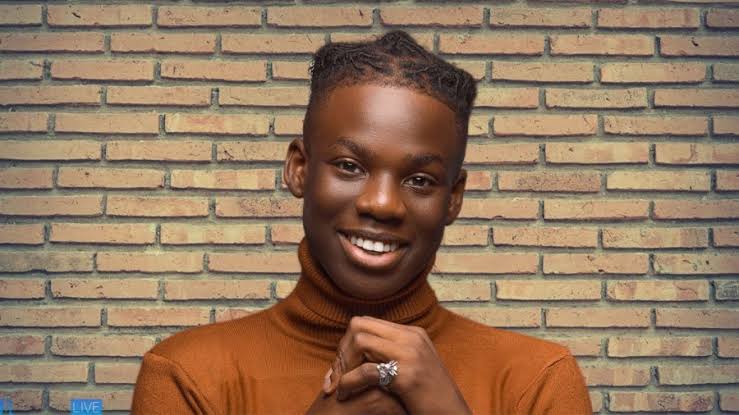 By now many of you have likely heard some of the smash hits coming out of Nigeria that are taking the world by storm. The music industry in Africa's largest country has truly blown up globally in recent years.
While many talented artists are finding success, some have risen far above the rest in terms of fame and fortune.
In today's blog post, we'll be taking a look at my estimates of the 10 richest Nigerian musicians of 2024 based on their earnings from music, business ventures, and other sources of income.
Top 10 Richest Nigerian Musicians 2024
According to Forbes, the 10 Richest Nigeria musicians currently include:
Burna Boy
Sitting comfortably at the number one spot is none other than the Afro-fusion superstar Burna Boy. Over the past few years, the self-proclaimed "African Giant" has proven himself as a dominant force in the global Afrobeat scene. Burna Boy consistently releases albums and hit singles that earn many millions of streams online. On top of that, he sells out the biggest venues around the world for his high energy live performances. Some of his most successful songs to date include "Ye," "On the Low," and "Last Last." Currently estimated to have a personal net worth of $42 million, Burna Boy shows no signs of slowing down.
Davido
At number two, with an estimated net worth of $38 million, is one of Nigeria's most popular artists – Davido. Since his breakout over a decade ago, Davido has not only become a master hitmaker with songs like "Fall" and "If," but has diversified his wealth through business ventures. He runs a lucrative record label called Davido Music Worldwide and also has endorsement deals with major brands. On top of music money, Davido's diverse revenue streams have significantly contributed to his fortune.
Wizkid's
Estimated Net Worth: $35 Million
Coming in at number three is the global chart-topping star Wizkid. Since making waves abroad with feature appearances on hits like Drake's "One Dance" and Beyoncé's "Brown Skin Girl," Wizkid has amassed a huge international fanbase. Collaborations with renowned artists have introduced Wizkid to new audiences worldwide and elevated his career tremendously. His work on the "Black Panther" film soundtrack was particularly impactful in taking his fame worldwide. Wizkid continues achieving mainstream success and packing large venues abroad on tour.
Rema
One of the newer faces on this list is Rema, who has taken Nigeria's music scene by storm since his debut releases in 2019. At only 21 years old, Rema has already racked up millions of streams and won numerous awards for his unique Afropop style. His smash hits like "Dumebi" and "Calm Down" quickly gained popularity across Africa and beyond. With his youthful energy and talent, Rema's star shows no signs of fading. International fame and wealth are sure to keep growing for this young star. Rema has an estimated net worth of $28 Million.
Olamide
One of the most consistent hitmakers to emerge from Nigeria is Olamide, also known as "Baddo." Although he's been in the game since the 2000s, Olamide really broke out and amassed wealth over the last decade. He churns out multiple albums per year that deliver big streaming numbers both in Nigeria and internationally. Olamide's dependable discography has made him one of the most bankable veteran artists in his home country. He has an estimated net worth of $25 Million.
Timaya
Another veteran who has cemented his place among the richest is Timaya, with an estimated net worth of $23 million. Active since the early 2000s, Timaya has managed to stay on top of his game for over 15 years now. Hits like "Dem Mama," "I Can't Kill Myself," and "Sankwa" have resonated with fans for years. Beyond music, Timaya runs lucrative business ventures including a record label. His persistence and smart investments have paid off tremendously over the long run.
Tekno
Estimated Net Worth: $18 Million
Tekno is one artist making serious waves internationally from Nigeria right now. Since emerging on the scene nearly a decade ago, Tekno has combined Afrobeats with other genres to break into global markets. Collaborations with artists like Pharrell Williams have further taken his music to new heights and audience. His expert production skills are also in high demand. With consistent hits and boundary-pushing sounds, Tekno shows no signs of slowing down anytime soon.
Mr Eazi
Estimated Net Worth: $15 Million
Mr Eazi has proven himself as one of the smartest acts in the industry. Beyond his chart-topping Afrobeats singles, Mr Eazi co-founded the EMBEA 200 accelerator program to support other African creatives and businesses. He also launched an online music distribution platform called emPawa Africa. These wise investments and entrepreneurial moves have added significantly to his growing wealth in addition to music success. Mr Eazi is certainly someone to watch as his influence expands.
Asake's
The newest artist finding major success is Asake, who comes in at number 9 on this list with an estimated net worth of $13 million. Even more impressive is that Asake has only been making waves professionally since 2021. However, within this short time span he has dropped a string of inescapable hits like "Sungba," "Omo Ope," and "Peace Be Unto You."
Asake's fusions of Afrobeats, Afropop and hip-hop styles have given his music immense crossover appeal at home and abroad. International cosigns from Drake and others followed. Asake also sees success through high streaming numbers and Youtube views in the millions.
With his alluring voice and effortlessly cool persona, Asake continues building fanfare globally through hit singles and features. Major label deals and international touring opportunities are sure to further boost Asake's wealth in the coming years. It's clear this young star's lightning rise is just the start of an extremely bright future.
Tiwa Savage's
As the only woman in Nigeria's top 10 richest musicians, Tiwa Savage has proven she belongs amongst the heavyweights. Earning an estimated $11 million net worth, Tiwa's successful career now spans over a decade.
She first rose to fame in the early 2010s with chart-topping Afropop hits like "Kele Kele Love" and "Eminado." Quality releases and devoted live performances established Tiwa's star power. She's since collaborated with global talents like Sam Smith, which further grew her fanbase worldwide.
Despite battles along the way, Tiwa continuously shows resilience and dedication to her craft. Recent triumphs include her "Celia" album receiving glowing reviews. Brand partnerships and business moves also supplement Tiwa's wealth.
Through it all, Tiwa Savage has flown the flag high for Nigerian women in music. Her accomplishments open doors for many more talents to come. Even amongst veteran artists, Tiwa proves she still reigns supreme.
I hope you all have enjoyed this glimpse into some of the richest musicians taking Nigeria's music scene by storm domestically and globally. Their successes point to even greater potential for future stars. What other artists do you think should be on the list? Let me know in the comments!