See The Amount of Shoes Linda Ikeji Bought to Celebrate Her 40th birthday (Photos)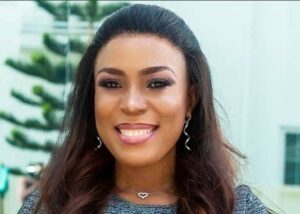 Popular blogger Linda Ikeji says she bought 85 pairs of shoes to mark the landmark age of 40.
The Lagos-based socialite on Saturday shared photos on Instagram of the shoes, saying she set out to buy 40 but ended up purchasing 85.
"…I was going to buy 40 designer shoes to celebrate turning 40 and then I started shopping and couldn't stop! ??. Too many beautiful shoes to select from so I ended up buying 85 pairs…??. (80 in the pic, 5 on da way). And yes, I bought all of them at the same gaddam time!" she wrote, adding that she was thankful for turning a new age.
Linda Ikeji on Thursday celebrated her son Jayce on his second birthday, putting together a birthday party attended by family and friends.
See more pictures of the shoes below: