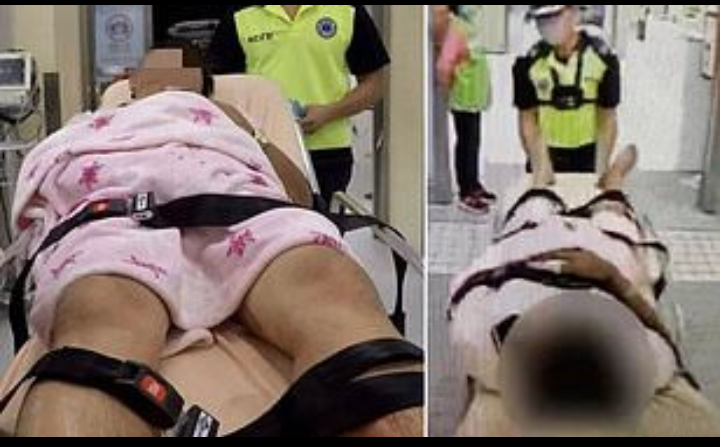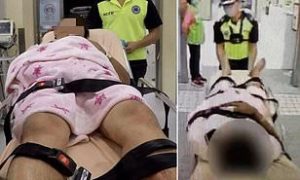 A furious woman cut off her ex-husband's pen*s and testicles after she found out he cheated during their marriage.
Ms. Lee used a sharp pair of scissors to cut her ex's genitals off at her home in Hukou, Taiwan, after inviting him over to have sex.
According to local reports, Ms. Lee discovered Mr Chen had slept with someone else while they were still married.
Reports from the the police state that Ms Lee left Mr Chen with just 1cm of his peni*s after hacking the rest off, throwing acid on it and then flushing it down the toilet.
Ms Lee was reported to have said: "If I can't have it, no one else can."
Police said they received a call from a crying Mr Chen following the horrible incident about 8.50pm on Wednesday.
Mr Chen who was terrified locked himself in the toilet to avoid further violence from Ms. Lee.
It is believed that the couple had divorced less than a month ago, but Mr Chen – jobless for more than two years – continued to live off his wife.
Ms Lee is said to have devised a plan to cut off her ex-partner's pen*s after finding out that, on top of relying on her money, he had also been sleeping with other women behind her back when they were married.
She reportedly called him on phone with the promise of sex and then grabbed his penis before hacking it off with scissors, followed by both testicles
Upon arriving at the scene,Police found Ms Lee passed out after she took '40 sleeping pills in suicide attempt'
Mr Chen and Ms Lee are currently in the hospital receiving treatment.
Tags :
Assault
manhood