Davido embarrasses himself on Twitter by failing to understand simple sentence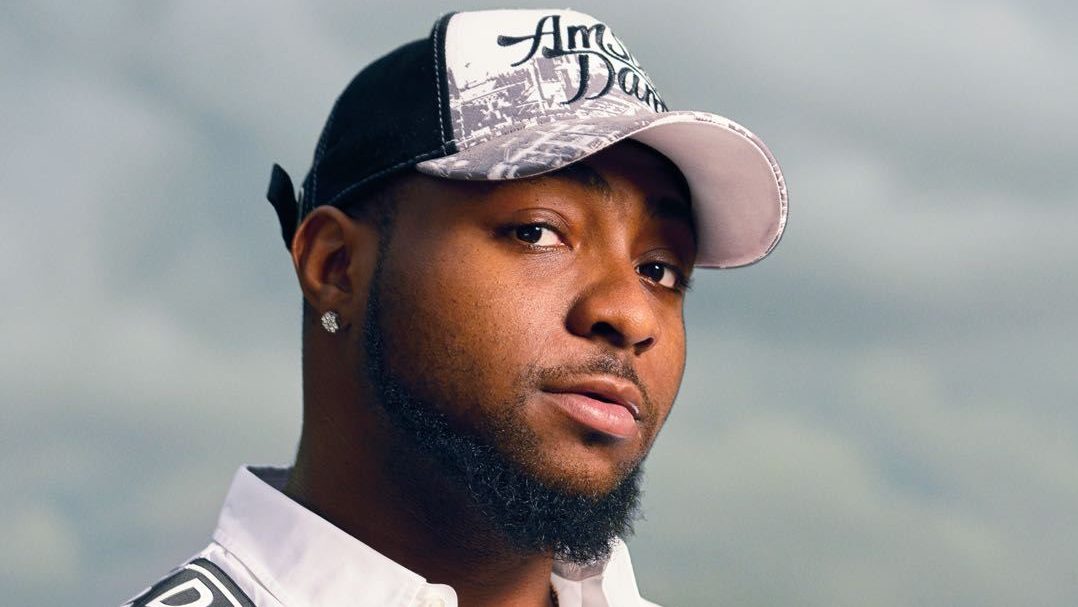 We are all guilty. That moment when you punch the keyboard on your phone with anger to reply a tweet and the instant regret that manifest through profuse apologies and laughing emojis but deep down you just want to the earth to swallow you up.
There is an adage that goes like this ' If one cannot understands what a person is saying over and over again, there is no need for him to reply" If Davido had come across that quote, I bet he would not have embarrassed himself, his primary school English teacher, and his lecturers at Babcock university. Wait, am I going too far? Maybe, but Davido did really embarrass himself today on Twitter.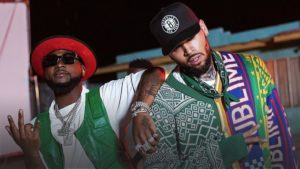 Earlier today, the official twitter handle of Tooxclusive.com made an interesting tweet. Tooxclusive.com? I bet this is not your first time seeing it, but for clarity sake, Tooexlusive.com is arguably one of the biggest Nigerian music site that provides Nigerian and Ghanian songs of your favorite artist. That said, let's go back to the main gist.
TooXclusive.com dropped a tweet about Davido's trending Music Blow my mind. The tweet reads:
'Fun Fact: Did you know that Chris Brown paid for Davido's Blow My Mind Video'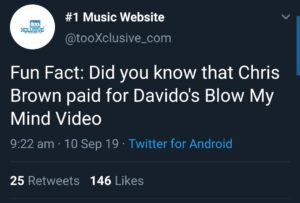 Okay, what do you understand from the tweet?
Davido paid Chris Brown to feature in the Blow my mind video
Chris Brown paid whosever shot the video
If you choose number 1, give your self a round of applause but, if you choose 2… you and Davido need to hire an English teacher. To be honest, it's simple English not as if it was Algebra or BODMAS.
Responding to the tweet for Tooxclusive, Davido went crazy and showered them with insults.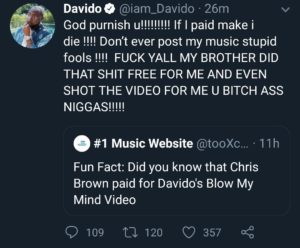 Anyways after some time, Davido realized he read it wrong and quickly apologized.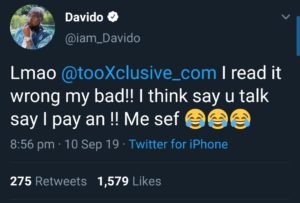 So what might have caused Davido not to understand such simple English? Was he having a bad day? Was he 'high'? is it a sign he skipped English classes(LOL)? Or just an itty-bitty mistake? Well, I am sure next time Omobablowo will read a tweet concerning him over and over again before he thinks of replying.
Tags :
Davido
Tooxclusive
Twitter