WAEC Gives Breakdown of 2018 Results And How to Check WAEC result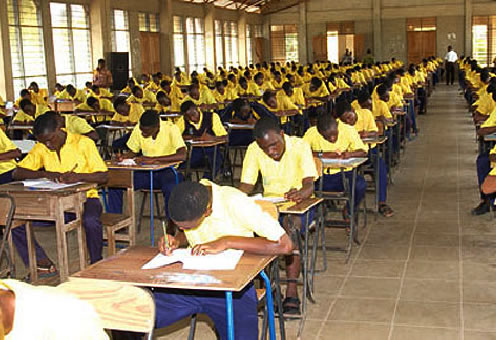 WAEC Gives Breakdown of 2018 Results And How to Check WAEC result – The West African Examinations Council (WAEC) has given a breakdown of results of January/February series of the 2018 West African Senior School Certificate Examination (WASSCE).
Head of National Office (HNO), Mr Olu Adenipekun, who announced the release, explained that results of 1,021 candidates are still withheld.
According to Mr Adenipekun, the results were withheld because of their connection with various reported cases of examination malpractice by the candidates.
He said the cases were being investigated and that reports of the investigations would be presented to the appropriate committee of the council in due course.
Read also JAMB Result is out – How to check JAMB Result
"The committee's decisions will be communicated to the affected candidates," Mr Adenipekun disclosed.
According to him, 11,721 candidates registered for the examination, while 11,307 actually sat for the test.
Giving a breakdown of statistics of candidates' performance at the examination, the HNO said that 8,113 candidates obtained credits and above in two subjects.
He noted that 6,375 others obtained credits and above in three subjects, while 4,762 candidates obtained credits and above in four subjects.
Adenipekun also said that 3,263 candidates obtained credits and above in five subjects, while 2,010 others obtained credits and above in six subjects.
"A total 1,937 candidates, which is about 17.13%, obtained the minimum of credits in five subjects and above, including English Language and Mathematics.
"The percentage of candidates in this category in the WASSCE last year was 26.01%.
"From the statistics of performance, it is safe to say that candidates performance is not satisfactory, compared to what obtained in the same diet for private candidates in 2016 and 2017.
"We, therefore, wish to plead with candidates to take this examination seriously,'' he said.
The HNO, however, expressed satisfaction at the response of Nigerians to the newly-introduced diet.
He added that it was encouraging and would propel the council to expand to more cities and towns.
Adenipekun said the introduction of the diet would also stem the tendency by some candidates to get involved in examination malpractice.
He explained that the additional diet for private candidates was part of council's contributions to the efforts of governments at all levels to expand the educational opportunities in the West African sub-region.
How to Check WAEC result
The results can be assessed on WAEC website www.waecdirect.org
Tags :
How to Check WAEC result