Donjazzy Is Humble! Checkout What He Did When He Saw Kanayo O. Kanayo For The First Time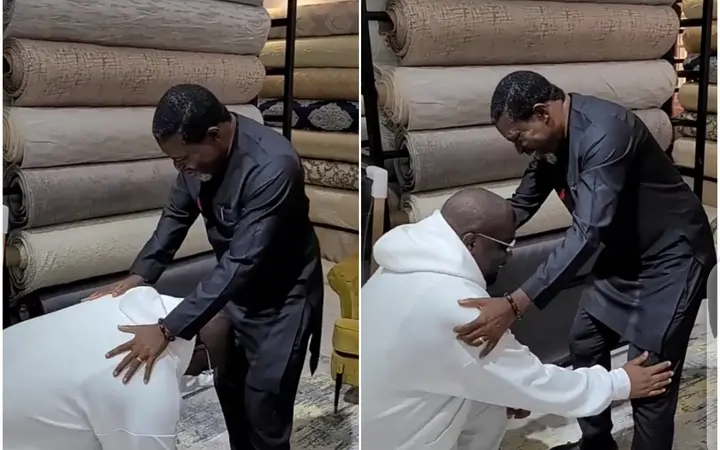 Popular Nigerian musician and producer, Donjazzy is one of the most loved and respected Nigerian celebrities because of how low and humble he brings himself to mingle with people and respect everyone despite his wealth and fame.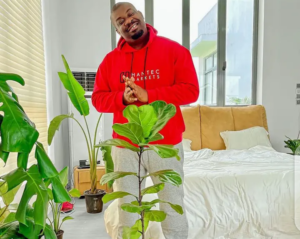 Today, Donjazzy took to his Instagram page to share a video of him and revealing how he finally met popular veteran actor, Kanayo O. Kanayo after he visited a friend at his workshop.
In the video, Donjazzy was not aware that Kanayo O. Kanayo was at the location where he is and on seeing him, he shouted in surprise and went straight to prostrate to greet him showing his huge respect for him.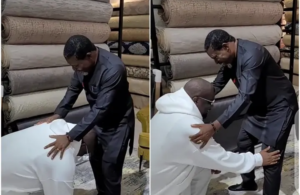 Sharing the video, Donjazzy's caption read "I just met the legendary Kanayo O. Kanayo for the first time ever. I'm star struck. What a pleasant surprise. Thanks @vintagedeluxeinteriors for the intro".
Click Here To Watch The Video On Donjazzy's Verified Instagram Page.
After Donjazzy shared the video, fans commended him on how he respected the actor showing how humble he is as usual