Edo Election – Rigging May Trigger Tragic Reactions Nationwide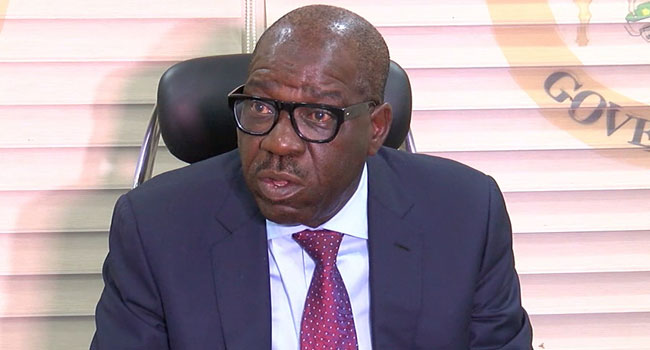 Edo Election – Edo State governor, Godwin Obaseki, has warned that any attempt to rig the September 19 guberna­torial election in Edo State will trigger a chain of cata­clysmic reactions across the country, the end of which no one can predict.
The governor, who is the candidate of the Peoples Democratic Party (PDP), said Edo is in the middle of the country and any crisis in the state will have a ma­jor effect in other states of the country.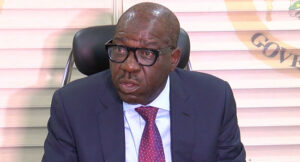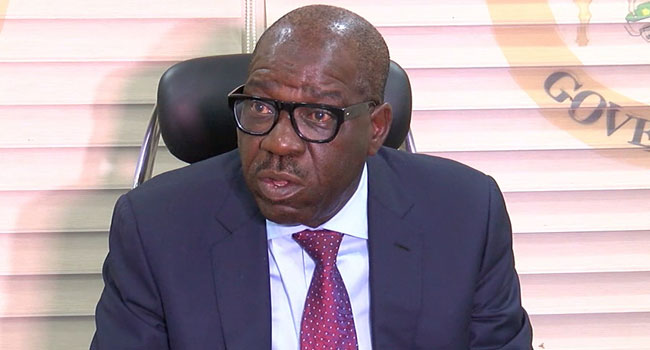 Speaking while address­ing a media parley in La­gos, the governor who also raised the alarm that the All Progressives Congress (APC) are already recruit­ing thugs into the state warned that nobody has monopoly of violence.
"What I am saying is that as a governor of a state, it is not my style to begin to talk about violence and all of that.
"But, I want to say that they should be sensible not to try it because unlike other states, Edo is in the middle of the country and any crisis in Edo today will have a major effect on oth­er states in the country. And we are ready for it. Our style is not to propagate about it but they want to.
We will not talk about that. Nobody has monopoly of violence. You know you don't want to go that way. With Edo coming into PDP, the South-South is full com­pletely. Even if I don't have the capacity for thuggery, I have enough neighbours and brothers".
He also warned those talking about use of feder­al might to have a rethink, saying the people of Edo are more than ever determined to protect their votes.
"That is what we are say­ing today that if we want this democracy to survive, don't play games with Edo election because the mo­ments are different. This is not a general election. It is a sole day election".
Read also 2023 Presidency – Afenifere Berates Mamman Daura Over Comments
"So, everybody will be watching and looking. And if we need anything in Nige­ria today, we need a smack of credibility. So, I don't believe people in Abuja are that dumb and crazy not to understand the danger and the crisis we will face if they don't allow the votes count and they want to militarise the election.
"And in any case, the feedback is why should they do it? It is not like I willingly left APC, right? APC donat­ed Edo to PDP. Oshiomhole donated Edo to PDP. So, would they now come and fight and quarrel with us? No. They should rather fight with the man who decided to give away seven states".
In a related development, the APC in Edo has called on Nigerians and the inter­national community to sub­ject to scrutiny an alleged plot by the chairman of Edo PDP Campaign Council, Governor Nyesom Wike of Rivers State, and Governor Obaseki to unleash violence in the state and disrupt the election.
A statement released in Benin City by the chairman, Edo State APC Campaign Council, Prince John May­aki, said that the combina­tion of the Rivers State gov­ernor, Nyesom and Godwin Obaseki of Edo State is both ominous and revealing of the violent, underhand tac­tics which the PDP allegedly intends to mar the election.