Boniface Igbeneghu biography: Age, Wife, Attempted Suicide, #SexForGrades UNILAG lecturer/Senior Pastor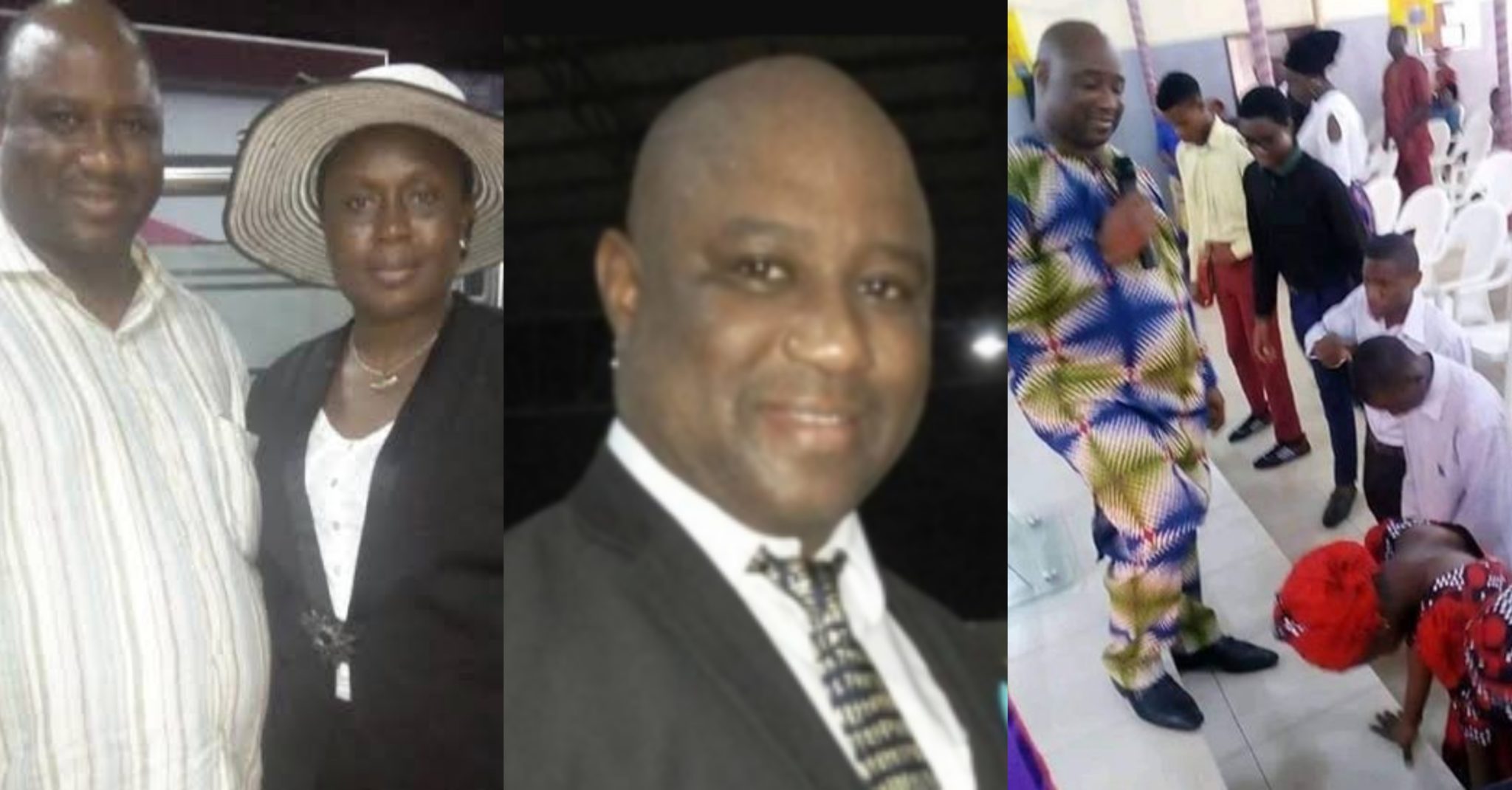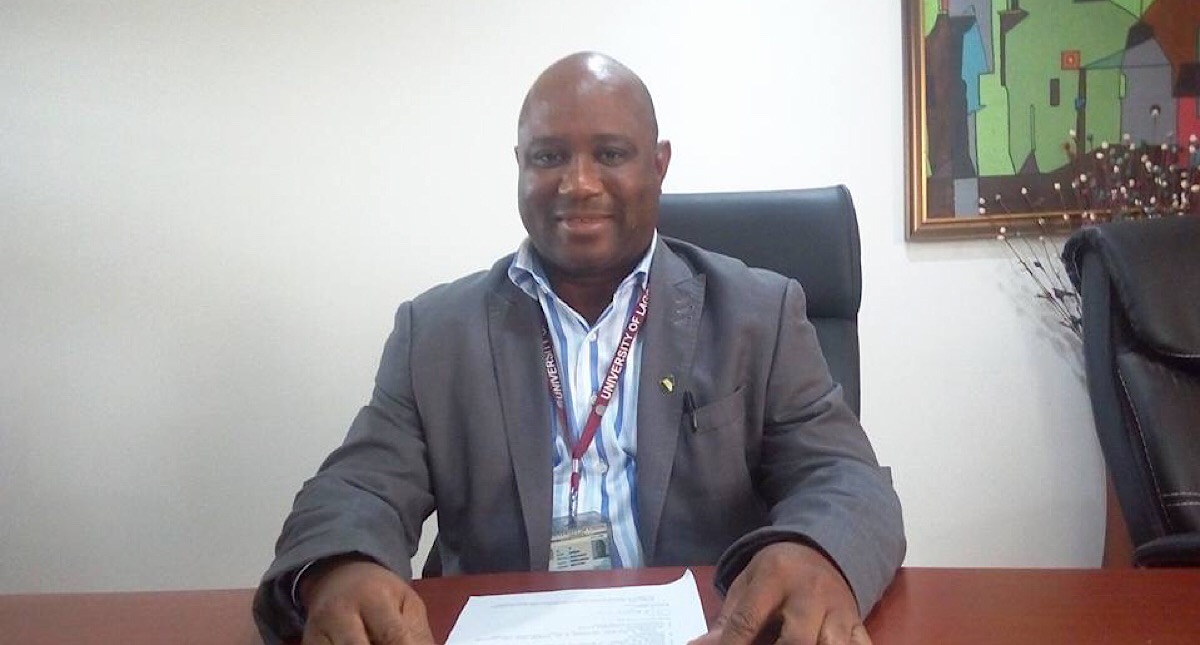 Naijmobile presents the biography of a troubled Nigerian lecturer, Boniface Igbeneghu who has been trending worldwide. Our Boniface Igbeneghu biography brings you a full account of notable events from his childhood till date. Our analysis involves Boniface's sex scandal, Relationship life and lesser-known facts about him.
Boniface Igbeneghu Biography: Early life and Family Background
Boniface Igbeneghu was born in the mid-1960s to Edo parents in Nigeria, He came from a middle-class family and was a devoted Christian from his childhood.
Boniface Igbeneghu Biography: Education
Not much is known not about the troubled lecturer early education but according to reports, he was a brilliant lad. He holds a Bachelor of Arts Degree in French (Ibadan), Master of Arts Degree in French (Lagos), Master of Arts Degree in Linguistics (Ibadan), Doctor of Philosophy Degree in French and Comparative Syntax (Lagos).
Boniface Igbeneghu Biography: Profile
Boniface Igbenedu is also the National General Secretary, Modern Languages Association of Nigeria (MLAN). Member, University French Teachers Association of Nigeria (UFTAN). Member, West African Linguistics Society (WALS), domiciled at the Summer Institute of Linguistics, Dallas Texas, USA. Member, Association of French Language Studies (AFLS), domiciled at Aston University, United Kingdom.
Boniface is also a head pastor at Foursquare Gospel Church in Lagos
Boniface Igbeneghu Biography: Relationship Life
Mr. Boniface Igbeneghu is a happily married man with children.
Boniface Igbeneghu Biography: Sex Scandal
On the 7th of October, Boniface Igbedeghu as exposed in a 13 minutes video by BBC Africa where an undercover journalist, Kiki Mordi, disguised as a 17-year-old admission seeker. The investigation was part of a broader one that uncovers the sex for grade crises that rocks  West African Universities.
Mr. Boniface Igbeneghu invited the 'admission seeker' to his office for 'tutorials' and at their first meeting asked: "how old are you?". After responding, the lecturer started commenting on her appearance.
"Don't you know you are a beautiful girl? Do you know I am a pastor and I am in my 50s but if I want a girl of 17 years, all I need is a sweet tongue and put some money," he said?
From the documentary published on Facebook by BBC Yoruba, the lecturer invited the 'student' for a second meeting where they held prayer a session together.
After the prayer, he simply asked: "what age do you start knowing men. Be assured that your mother will not hear."
While the reporter was yet to respond, Mr. Boniface Igbeneghu described the secret place where lecturers meet to "touch students breast" at the staff club of the university.
"They call the place cold room," he said. He then explained that ladies must pay to have good grades.
At the last visit, he told the undercover journalist that if she truly wants admission in UNILAG, "she must be obedient".
"Do you want me to kiss you? Switch of the light, lock the door and I will kiss you for a minute. That's what they do in the cold room."
The lecturer went to the bathroom and upon his return, he locked the door, switched off the light and embraced the 'admission seeker'.
"You are too stiff. I can call you to come any day. If you don't come, you know you are gone," he threatened the undercover journalist.
Watch the shocking video below;
Boniface Igbeneghu Biography: How things unfolded
A few hours after the release of the shocking video by BBC, the University of Lagos responded swiftly by suspending Mr. Boniface Igbeneghu and shutting down the "cold room" where female students and lecturers hangout.  Boniface's Church, Foursquare Gospel Church also responded by suspending him.
"The attention of the leadership of The Foursquare Gospel Church in Nigeria has been drawn to a video clip trending on social media platforms titled "Sex for grades: Undercover in West Africa Universities- BBC News," the church said in a statement.

"Wherein a lecturer in University of Lagos named Dr. Boniface Igbeneghu also described as a pastor in Foursquare Gospel Church was allegedly involved in sexual misconduct with some female students of the university.

"The general public is hereby informed that as a holiness and Bible-believing Church, we do not condone such heinous and unscriptural act among our ministers."

The church would go on to ask Pastor Boniface to vacate the altar with immediate effect.

"We totally dissociate ourselves from the purported conduct of Dr. Igbenoghu and promise to take appropriate measure as soon as the ongoing investigation is concluded. 

"Meanwhile, the pastor in question has been asked to step down from all ministerial assignments," the church concluded in a statement signed by its National Secretary, Rev. Ikechukwu Ugbaja.
Boniface Igbeneghu Biography: Attempted Suicide

The story of Dr. Boniface Igbeneghu, caused serious buzz on social media after he was caught on tape soliciting intimacy from an undercover journalist who posed as a 17-year-old minor seeking admission in the school.
Boniface came under attack on social media as social media users flocked his facebook timeline using all sorts of language against him.  On the 8th of October 2019, a close family friend confirmed that the lecturer was admitted to the hospital after he drank rat poison in an attempt to kill himself.
In the late hours of Monday evening, Dr. Boniface was found on the floor unconscious with bubbles in his mouth, he was then rushed to Reddington Hospital the family friend said. At the time of writing, Boniface Igbeneghu is on a suicide watch.
Fact Check
Thanks for reading our Boniface Igbeneghu biography. At Naij Mobile, we strive for accuracy as our slogan says –nothing but the truth. So if you see something that does not look right in this article, kindly notify us by dropping a comment
Tags :
Boniface Igbeneghu
Boniface Igbeneghu biography
UNILAG