Everything You Need To Know About The Fire Outbreak in Dugbe Market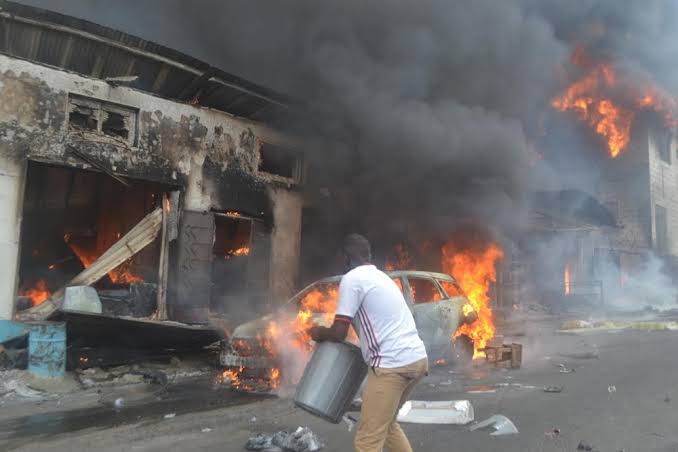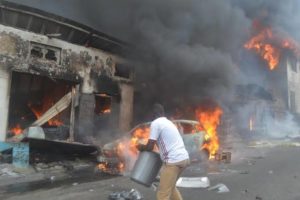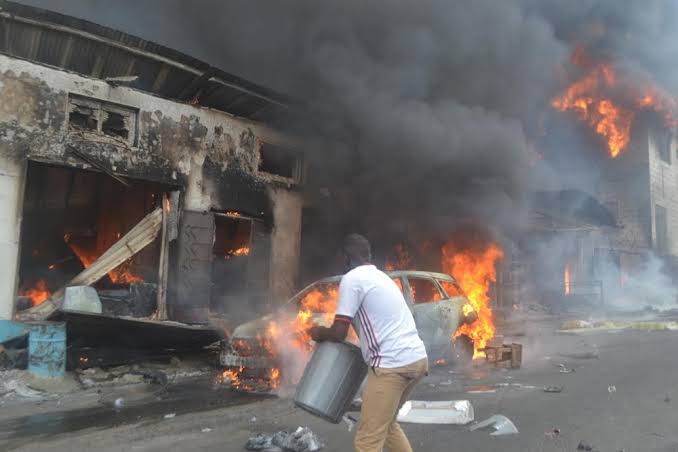 Dugbe market, one of the most popular  market in Ibadan was on fire about 1.20pm earlier today.
According to reports, properties worth millions of naira was damaged in the fire. The fire was said to be caused by an electric spark.
There is no official statement from the Oyo state government yet about this fire in Dugbe Market.
https://twitter.com/iamjaiyeer/status/1250401322588934146
Here are some videos uploaded by Twitter users resident in the area.
Dugbe market in Ibadan is on fire.
pic.twitter.com/yLJIMA7T1q

— Ë Go Better? (@Emeka_Bless) April 15, 2020
One of the most popular market at Dugbe in ibadan, Oyo state Nigeria is on unquenchable fire right now ??? @oyostategovt pic.twitter.com/6cHJHf82qx

— Stivxmiles (@stivxmiles) April 15, 2020
https://twitter.com/alabamagnate/status/1250424935849185280?s=20
---
This is one in a list of other  incidents that we have recorded in 2020. Just what else does 2020 have in stock for us, eh?
Tags :
Fire
Ibadan