Have you heard about the TECNO Camon 16 series? It's no rumors, it's no 'them say'. Tecno Camon 16 series is in the kitchen getting cooked and when it get served it promises to be delicious.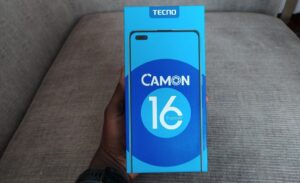 The Tecno Camon 16 series might maybe just maybe be released before the end of this year. So start saving up because the Camon 16 series will be pricey as there are a lot of "wow" features surrounding it.
The Tecno Camon 16 series is rumored to rub shoulders with top-notch smartphones. I strongly believe TECNO  will go out on this installment of the Camon 16 series to show users that they can use great innovation to make their lives better.
According to fresh updates, the Camon Series is expected to come in an Aluminum Alloy me. It will have a non-removable back and a dot notch display that is slightly curved at the edges. There is also a sleek Camon  logo under the mind-blowing cameras it's rumored to have.
Boy oh boy, I can't wait to get my hands on this baby. Rumors has it that yhe TECNO Camon 16 series will come with massive RAM and ROM  to save more beautiful memories and have a faultless and hassle-free experience no matter how many apps you have running at a time.
The device is also rumored to have a monster battery to carry through hours of entertainment be it movies or games. But guess what? These aren't even the top of Camon 15 series features. You are wondering what could beat these, right? Well stick to naijmobile.com to get the genuine spec and price of the TECNO Camon 16 series when it hits the market.