Femi Otedola buys 3 Ferraris for his 3 daughters – Check out people's reactions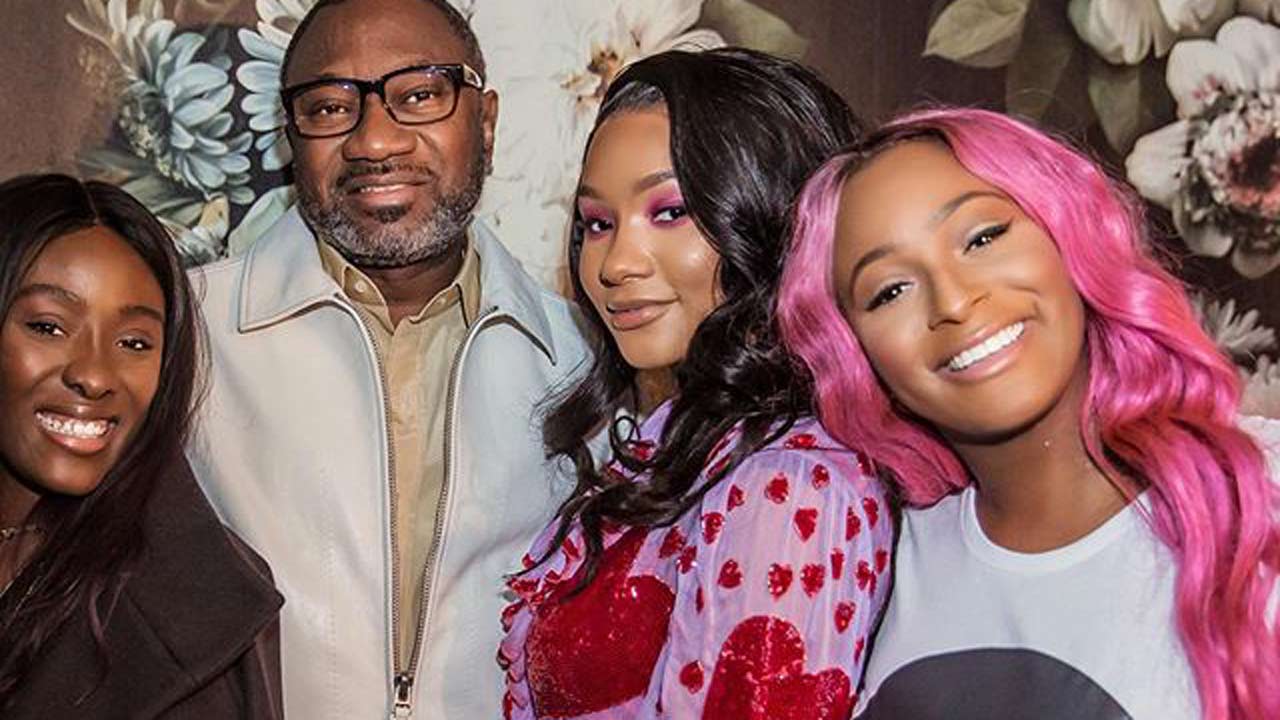 Popular Nigerian Billionaire and philanthropist, Femi Otedola loves his daughters so much and that cannot be overemphasized.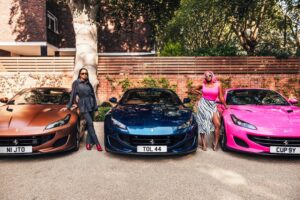 The oil magnate causally took his daughters, Florence (DJ Cuppy), Temi and Tolani out for shopping and he bought them a Ferrari Portofino!!
DJ Cuppy made the announcement on her page and her fans have been going crazy in the comment section.
Sharing the photo on her social media page, she wrote ;
Papa took us shopping and bought ONE of EACH! 💕💨
Papa took us shopping and bought one of each! 💕💨 #FerrariPortofino #CuppyDat pic.twitter.com/3bEqNwS0nv

— Cuppy 🧁 (@cuppymusic) September 16, 2020
💖💙🤎 @cuppymusic @shestolani pic.twitter.com/KyvFYDeXgV

— Temi Otedola (@TemiOtedola) September 16, 2020
See people's reactions
Congrats cuppy …. 🔥🔥 I will do the same for my daughters one day AMEN .. chai money good https://t.co/JgUmP1SHjf

— Davido (@davido) September 16, 2020
Cuppy and the Otedola family should be calming down .

Why are you Oppressing the public and Mr Eazi ?

You got Ferrari and so ? Because my money never complete ba ? pic.twitter.com/cVeQGibFLV

— Platinum (@lacedwithfinese) September 16, 2020
3 Ferraris in one day.
One father for his 3 girls.

NO argument for poverty can ever make sense. It only makes sense until you have access to wealth and see what money can do.

Lol. Any defence for poverty is just another "kafaya to maguire" okoto that feels good but is useless.

— #OurFavOnlineDoc 🩺🇳🇬🇬🇧💎 (@DrOlufunmilayo) September 16, 2020
Otedola be like let's go shopping and then bought Ferrari for his Children.

My dad didn't even shop ear peice for me.😭😭😭 pic.twitter.com/s57VtjZww2

— Be positive 🇳🇬 (@HenryOvrawah) September 16, 2020
Abi make I become auto-mechanic, so that when Cuppy bring her Ferrari for servicing, I go bill am $220k? pic.twitter.com/4QFvbE6za8

— sad. (@overrideveloper) September 16, 2020
Otedola: Mr Eazi if you want your own Ferrari, show me how patriotic you are
Mr Eazi: 👇👇 pic.twitter.com/Lt75ye5vIz

— iAm Emeka🦍🦍 (@1_Squiz) September 16, 2020
CHANNELS TV broadcast: Billionaire Otedola took his 3 daughters cuppy, Tolani and temi shopping and bought them each a Ferrari.

👇👇👇 pic.twitter.com/11t9tEf6yu

— PÉTÉRÙ OF IBADAN 🇳🇬 (@peter_pentane) September 16, 2020