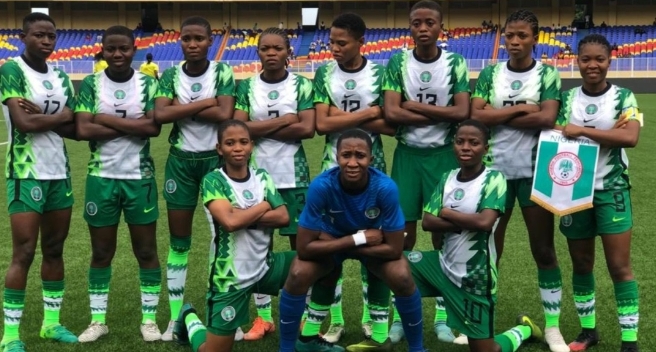 In the draw for the India 2022 FIFA U17 Women's World Cup held in Zürich today, 16 teams have been grouped into four. The 16 teams are; China PR, Japan, New Zealand, USA, Canada, Mexico, Brazil, Chile, Colombia, Spain, France, Morocco, Nigeria, Tanzania, India – Host. See the draw Results below
INDIA 2022 FIFA U17 WOMEN'S WORLD CUP GROUPS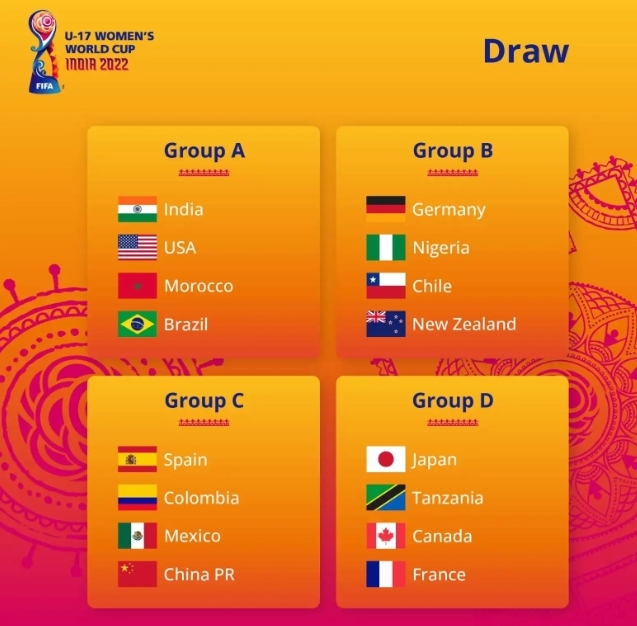 Group A – India, Morocco, USA and Brazil.
Group B – Germany, Nigeria, Chile and New Zealand.
Group C – Spain, Colombia, Mexico and China PR.
Group D – Japan, Tanzania, Canada and France.
The 2022 FIFA U17 Women's World Cup will hold between 11 and 30 October across three Cities of India, namely; Bhubaneswar, Goa and Navi Mumbai.