Choosing the Right Materials for Your Bunker: A Guide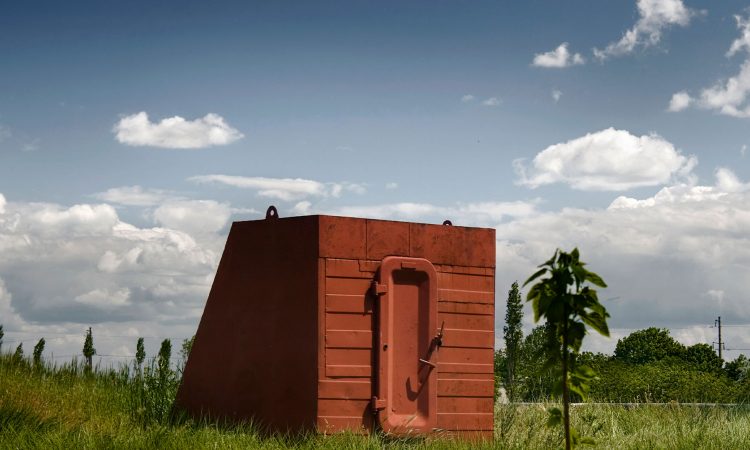 Bunkers have many practical uses, especially when designed with a multi-use approach. On top of being a prime survival location in a variety of worst-case scenarios, it can also double as a cellar and a storage unit. Bunkers are excellent choices to accompany a variety of excellent hobbies, from wine-making to canning to woodworking. It's important to think of it as an additional working space, and as such, the materials you use need to be durable and the design multi-functional.
Best Material Options for the Foundation and External Walls
The most durable of materials will need to be used when it comes to constructing your bunker. The foundation, supporting walls, and roof all need to be made of the strongest materials in order to prevent cave-ins and protect your new space underground.
Reinforced or Self-Healing Concrete
Every bunker requires a concrete foundation, but regular concrete can be prime for cracking, especially if you live in an area that experiences polarizing weather conditions. Rather than regular concrete, you are going to want either reinforced concrete or self-healing concrete to reduce cracks.
Metal Sheeting
When it comes to choosing the external walls of your bunker, you have a few options. A good choice can be metal sheeting, which is sturdy, water-resistant, and can often be either welded together to prevent cracks or created to custom sizes. It does require additional insulation, however, which can make it more expensive.
Bricks
Another alternative for your external wall is bricks, which is an affordable building option that doubles as a natural insulator. They can also add some color and life to your bunker, making it feel more homely.
Best Materials for Insulation
Insulating your bunker is important to help reduce the amount of energy needed to maintain the property. You will want to ensure that the insulation material in question is non-flammable and ideally environmentally friendly. The two best options, then, are either fiberglass or mineral wool.
Best Materials for Internal Walls and Storage Design
Your bunker should never be a utilitarian. It should feel like a home, complete with living spaces, storage areas, a kitchen, and more. With that in mind, you will need a blueprint just as you would an apartment and will need to use the right materials to create your living space.
Quality Lumber
Every bunker requires a division of living spaces and custom storage. So long as your bunker is weatherproof (a standard for any bunker design), you can and should use quality hardwood lumber to craft a variety of storage units and walls. With walls, remember to insulate. You may be underground, but soundproofing is going to be important inside the bunker as well. What lumber is not a good fit, for, however, is when it comes to reinforcing the walls. Lumber should be used instead to craft the living spaces, while metal beams should be used to prevent cave-ins and better support your bunker.
Durable Flooring
You will want comfortable, durable flooring. Porcelain tile is incredibly durable, as are vinyl planks and sheet vinyl. These are very long-lasting and require very minimal upkeep. They can also often be repaired with relative ease. Hardwood can also be a good option, but it tends to scratch easily and can be susceptible to warping.
Choosing a durable option like vinyl is a better option than carpeting. You can always keep rugs in the bunker to add to the homeliness of the space later on, but if you want to use it as a workshop, or storage area, then a hard-wearing flooring option is going to help you get more out of your new space.
Aluminum, Copper, Stainless Steel, Galvanized Steel
When choosing metals for your bunker, you will need hard-wearing options that do well against rust. The assumption will be that you maintain your bunker throughout your life, but that doesn't mean that you shouldn't choose materials that resist issues like rust and corrosion in the first place.
Aluminum, copper, brass, bronze, stainless steel, and galvanized steel are all excellent options and are rust and corrosion resistant in their own ways.
Porcelain or Stainless Steel
When it comes to sinks, toilets, and other items that will be in frequent contact with water, you will want porcelain, or alternatively, stainless steel. Porcelain can crack, however, and be damaged, making it a less ideal option for an underground bunker for preppers. Stainless steel will need to be properly sealed and maintained, but with good care, this shouldn't be an issue.