FORMER MINISTER OF JUSTICE AONDOAKAA, SAN ARISE TV LIVE INTERVIEW AND MATTERS ARISING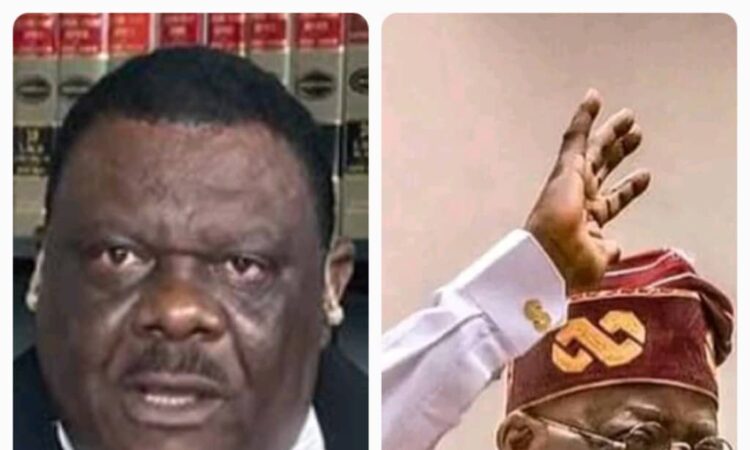 It has become necessary to make this clarification flowing from the misconceptions and distortions being peddled on the social media concerning the live interview granted on Arise TV by Aondoakaa, SAN on a variety of public issues, on the 3rd March, 2023.
In the said interview, the TV anchor sought Aondoakaa's opinion on a candidate winning 25% of the valid votes of Abuja, FCT as a necessary condition, among others before being declared a winner of the presidential election. In response, Aondoakaa, SAN stated that the Supreme Court had in 2008 given interpretations as regards the conjunction "and" joining the larger part of the Subsection with the smaller part of; which the Supreme Court held to be "conjunctive" in view of the words used in Section 146(1) of the Electoral Act, 2006 and not "disjunctive"; however, Supreme Court has a right to depart from its previous decision depending on the facts of each case. At no time did Aondoakaa state in the interview that it was wrong for the INEC to have declared the President-elect His Excellency, Senator Bola Ahmed Tinubu winner of the said Presidential elections. Aondoakaa, SAN stated clearly that since the matter is in court it would be subjudice to delve further into it.
Aondoakaa further clarified during the interview that decisions of the Supreme Court are based on the facts/merits of the each case before it. Throughout the interview, the TV anchor never asked about the validity of the declaration of the winner of the 2023 presidential election nor about the swearing-in of the winner of the election; and Aondoakaa, SAN never alluded to that effect. It only smacks of mischief and/or ignorance on the part of anyone that tries to introduce untruths in the reading of the interview. Such persons should look for another avenue to pour vituperation on the election processes.
In conclusion, Aondoakaa, SAN couldn't have said more being aware of the position of the law, that "Election results are presumed by law to be correct until the contrary is proved. It is however, a rebuttable presumption. In other words, there is a rebuttable presumption that the results of any election declared by a returning officer are correct and authentic and the burden is on the person who denies the correctness and authenticity of the results to rebut the presumption." See Omoboriowo vs Ajasin (1984) 1SCNLR 108; Jalingo v. Nyame (1992) 3NWLR (Pt. 231) 538 and Buhari v. Obasanjo (2005) 7 SC (Pt. 1) 1…per Niki Tobi.
Aondoakaa holds the President Elect His Excellency Senator Bola Ahmed Tinubu and the Judiciary in very high esteem, and will never make comments on matters pending before the Courts of Justice.
A video clip of the interview is widely available on the Arise TV channel and YouTube platform; any interested person can watch it for further understanding.
—- Abdul T. Kohol, Esq —-Head of Chambers