Top 5 Short Ghanaian Celebrities Who Aren't The Age You Think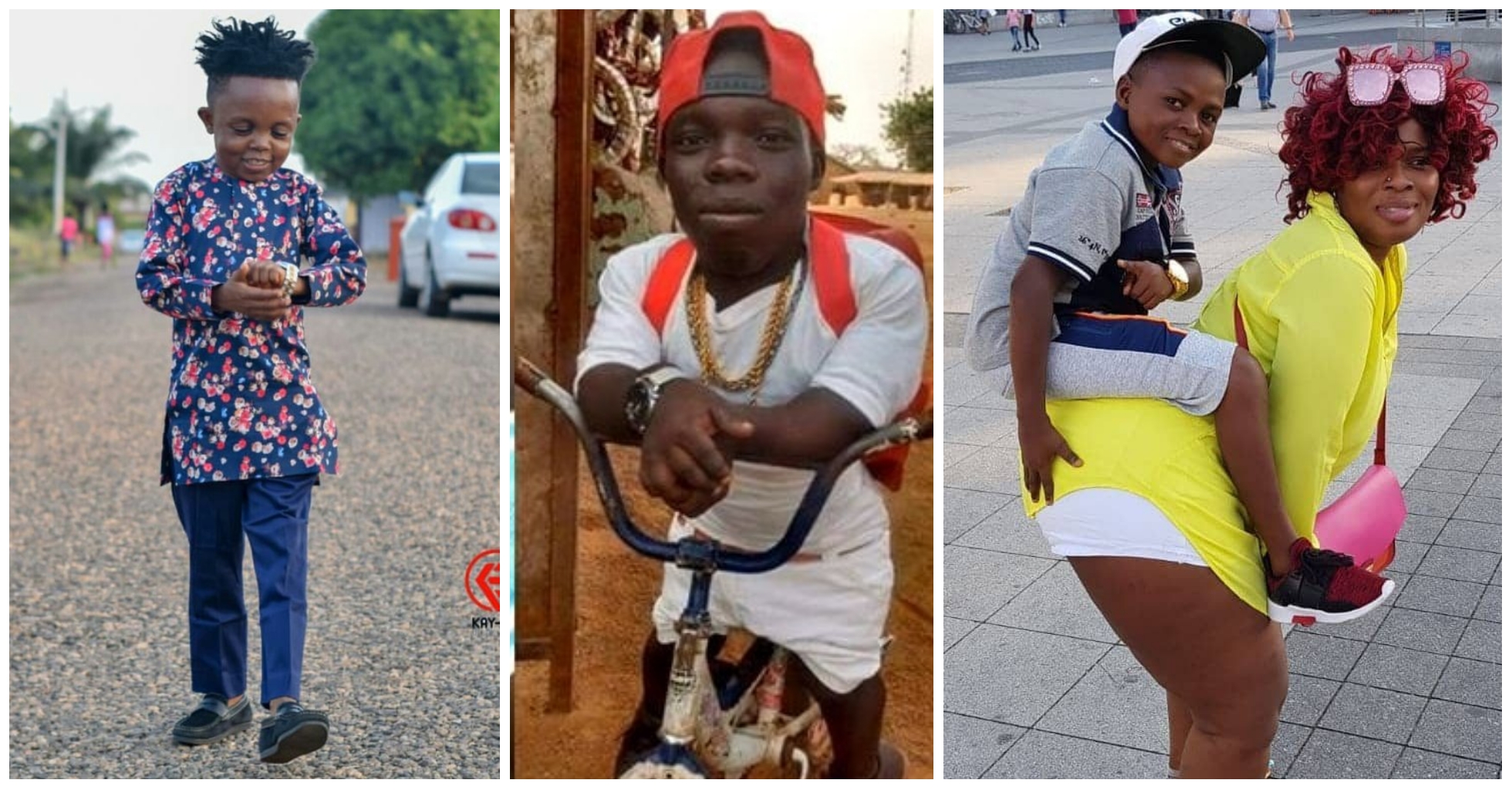 From one who says he is richer than Dangote and Wizkid to another that cracks our ribs with his antics the 5 Ghanaian celebrities on this list have on thing in common, they are ridiculously short. Age can't be determined by height- especially for these stars, whose ages might surprise you. Below are 5 short Ghanian celebrities who aren't the age you think.
5 Short Ghanaian Celebrities Who Aren't The Age You Think
Don Little
Since he got introduced into Funny Face's tv series titled "Cow and Chicken", Don Little who once revealed his parents abandoned him because of his small stature has become a big name in the Ghanian entertainment industry.
Don Little is 20 years old and despite his size, the little man is fond of women with big buttocks.
Yaw Dabo
Samuel Nana Yaw Dabo is popularly known as Yaw Dabo or "Big Brian" is one of the funniest short Ghanaian celebrities. He once revealed it was difficult for him to join the Ghanian entertainment industry because of his size but he found a way in through the help actor Kwaku Manu.
Apart from acting, Yaw Dabo is also an entrepreneur who owns three football clubs in Ghana. Just like Don little, Yaw Dabo is fond of big women. On his age, there are rumors he is 26, but Yaw Dabo insists he is 21.
Wayoosi
Joseph Nana Osei Kofi popularly known as  Wayoosi is a household name in the Ghanaian movie industry. He is currently 41 years old. Yes, I bet you did not know that. Wayoosi was a painter before making fame and fortune in the Ghana movie industry
Joe Shortingo
Joe Shortingo is a Ghanaian celebrated actor. He has featured in over 60 movies and 5 TV series. According to him, Nigerian duo "Aki and pawpaw" inspired him to venture into the Ghanian movie industry. He is currently 32 years old.
Shatta Bundle
Out of the five short Ghanaian celebrities in this list, Shatta Bundle aka "Young Rich Nigga" is one that needs no introduction.  Shatta Bundle was born in the northern part of Ghana.
He is the most recent internet sensation in Africa. Shatta Bundle became popular on the internet after a video of him claiming to be richer than Dangote went viral. Shatta Bundle is 25 years old and he recently featured on Paul Okoye's hit song Audio money.
If you are wondering whether he is rich or not, here is the gospel truth: Shatta Bundle is a "boy| to a Ghanian rich man called Nana Kojo Boateng popularly known as Dada Joe Remix.
Dada Joe Remix is a millionaire who is into Real Estate development. He is the man behind the riches Shattle Bundle keeps flaunting on Social Media.
Tags :
Ghanaian
Ghanaian celebrities
Shatta Bundle
Short Ghanaian celebrities