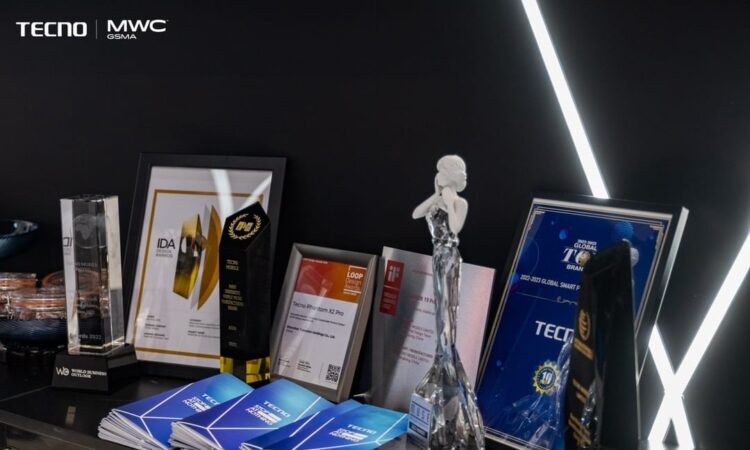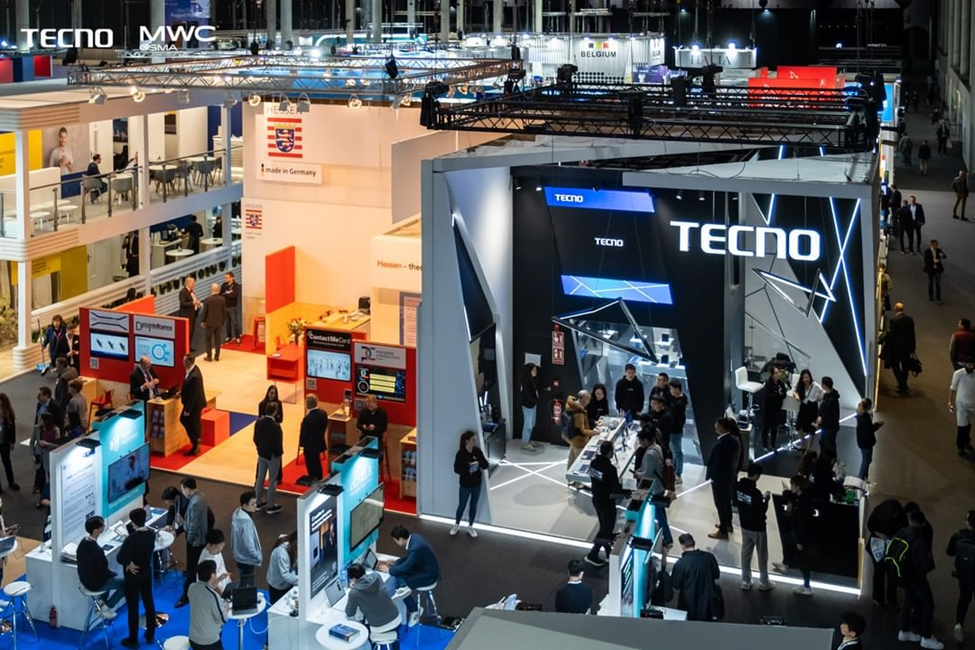 Today, TECNO, an innovative technology brand with operations in over 70 global markets, marks its debut at Mobile World Congress (MWC) 2023 in Barcelona. To celebrate, the brand launched its first premium flagship foldable smartphone, PHANTOM V Fold, debuting the exciting SPARK Pro 10 selfie phone and the upgraded MEGABOOK S1 2023 laptop with Intel's latest 13th Gen Core™ processor. The brand also showcased selective products from its wide range of AIoT products and demonstrated the value of its innovative digital ecosystem.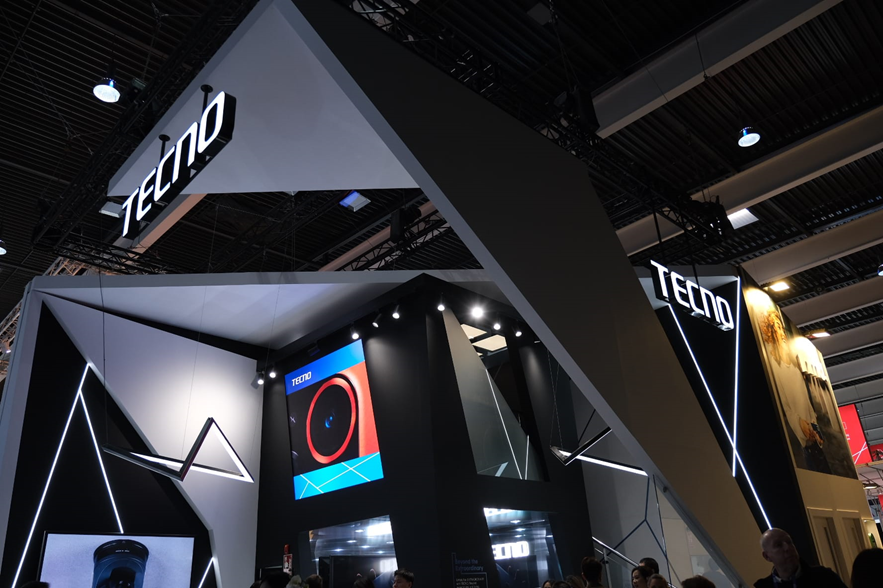 TECNO's booth on the brand's debut at MWC Barcelona 2023.
PHANTOM V Fold: A Powerful Premium Foldable Smartphone
At a special launch event, TECNO launched PHANTOM V Fold, its first-ever foldable smartphone, on day two of MWC Barcelona 2023. As the newest product from TECNO's premium smartphone sub-brand PHANTOM, the device promises to level up the premium smart foldable experience with a series of self-developed technologies, key collaborations, and innovative design features.
PHANTOM V Fold will be the world's first left-right foldable smartphone powered by MediaTek's flagship Dimensity 9000+ processor. The dual-SIM, dual 5G processor customized especially for the device is produced by an advanced TSMC 4nm manufacturing process and delivers outstandingly smooth foldable device performance with low power consumption.
The phone has an ultra-clear 5-lens photography system, including a 50MP main camera with a super light-sensitive custom sensor and two rear and two front lenses. The system creates an exciting photography experience made possible by the phone's folding design, from enhanced rear-camera selfies to more immersive large-screen video calling.
In addition to being on display at TECNO's MWC booth, PHANTOM V Fold is the only foldable device equipped with the Dimensity 9000+ processor on display at MediaTek's MWC booth as part of TECNO's interactions with its various strategic partners at the exhibition.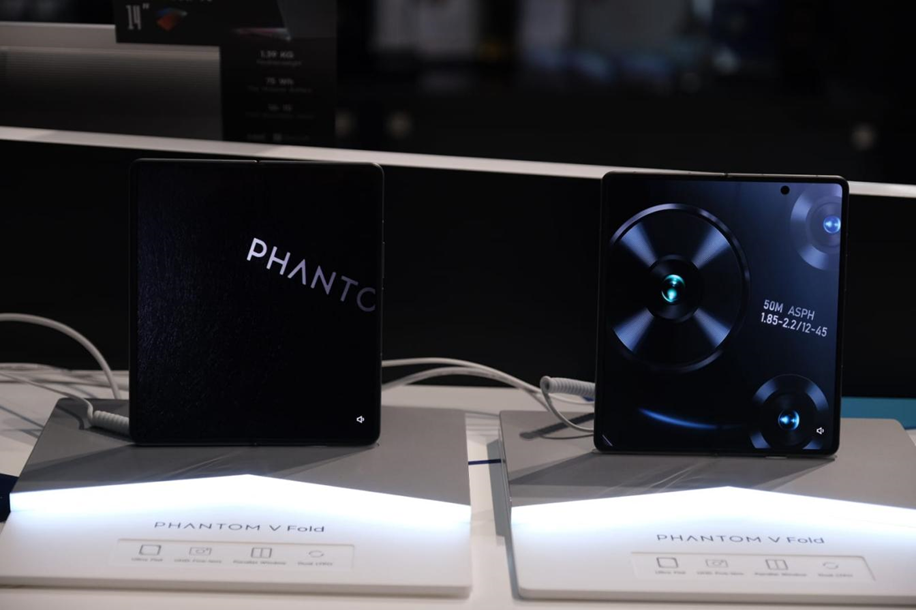 PHANTOM V Fold elevates the premium foldable experience with innovative technologies and stylish design.
MEGABOOK S1: Updated with the Latest Intel Processor
Also on show at TECNO's booth is the premium flagship MEGABOOK S1 laptop. First launched in December 2022, the device has been newly equipped with the latest 13th-gen Intel Core processor, while its weight of just 1.35kg (2.97lbs) and a thickness of only 13.5mm (0.53") make powerful computing at home and on the go more effortless than ever.
MEGABOOK S1 2023 is equipped with PC SwiftTransfer through hand gesture, which supports TECNO's new generation OneLeap connection, data sharing, file management, multi-screen collaboration, and reverse network sharing across TECNO's digital ecosystem. As a result, users can enjoy deeper integration between their devices and a more comprehensive digital experience.
MWC 2023: A Showcase of TECNO Innovation
Starting in 2019, TECNO began its push to build a digital ecosystem by launching its AIoT strategy, aimed at revolutionizing the digital lifestyle of target consumers and inspiring them in their lives. With this vision, TECNO's AIoT business has evolved rapidly to a lineup that includes smart wearables, smart audio products, laptops, smart home devices, and more. TECNO will be showcasing the value of its digital ecosystem, which is centered around its smartphones and laptops, at MWC 2023.
Besides smartphones and the smart business MEGABOOK S1 2023 laptop, TECNO presents the MEGABOOK Series laptops, smart personal devices, including True 1 and Ultimate 1 TWS earbuds; and a security WiFi camera and WiFi router from the smart home device lineup. Visitors to TECNO's booth are welcome to experience the brand's forward-looking and ambitious spirit while discovering its technological innovations.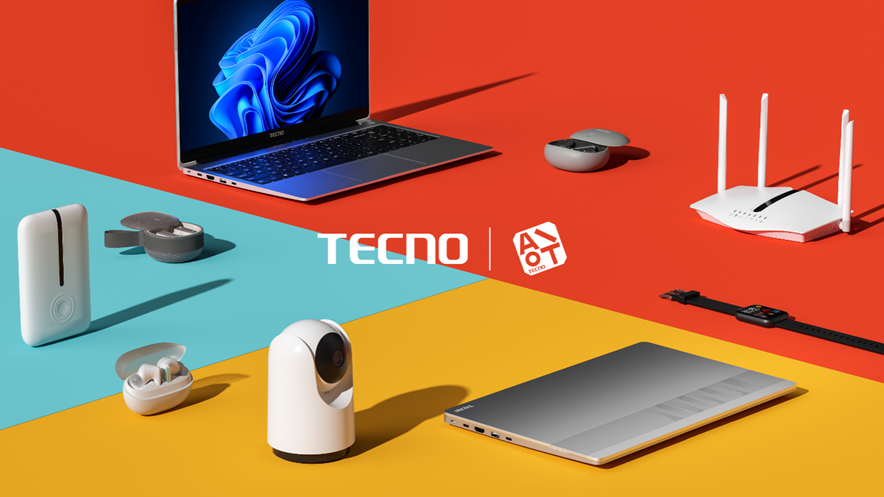 By marking its first appearance at MWC with the launch of an outstanding new device and showcasing its extensive AIoT product range, TECNO is underlining its confidence in its position as a rising star in the industry, driven by its "Stop At Nothing" philosophy and a commitment to customer-centric innovation.