Gemade Hails Ganduje, Ajibola's Election as New APC Chairman, Secretary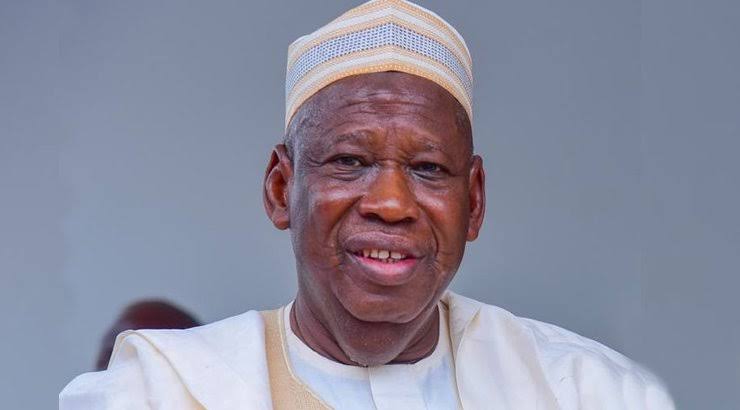 A new era has dawned for the All Progressives Congress (APC) as two of its stalwarts, former Governor Umar Ganduje of Kano State and Senator Basiru Ajibola, were elected as the party's National Chairman and Secretary respectively.
The emergence of Ganduje and Ajibola to steer the party's ship was greeted with excitement and optimism by party leaders and members across the country. One of such leaders is former National Chairman of the APC, Senator Barnabas Gemade, who has congratulated the duo on their new responsibilities.
In a heartwarming statement issued by his media aide, Comr. Solo Dzuah, Gemade extolled the nominations and massive support given to Ganduje and Ajibola by the party's National Executive Council (NEC). He described their emergence as a new chapter for the APC.
"I have great confidence that these two illustrious sons of our party will reposition the APC and quickly settle down to set it on the right track. With their wealth of experience and commitment to the ideals of the party, I have no doubt they will lead us to move forward and resolve many of the differences within the party," Gemade said.
The elder statesman particularly commended Ganduje's grasp of party politics and administration having previously served as a two-term governor of the politically important Kano State. He noted that Ajibola's background as a legal luminary and former senator makes him well suited for the role of Secretary.
Gemade also specially acknowledged the efforts of President-elect Bola Ahmed Tinubu and his running mate, Kashim Shettima, for displaying strong leadership in supporting the party to stand firm and reposition itself ahead of the 2023 general elections.
"Tinubu has once again demonstrated his political sagacity and commitment to the APC by helping to stabilize the party and set it on the path of victory. Along with Shettima, they have provided inspiration and direction at a crucial moment," he said.
Gemade charged the new leadership to immediately commence the process of reconciliation, harmonization and inclusion of all party members. "This will send a strong message of unity and rejuvenate the party faithful for the challenges ahead," he noted.