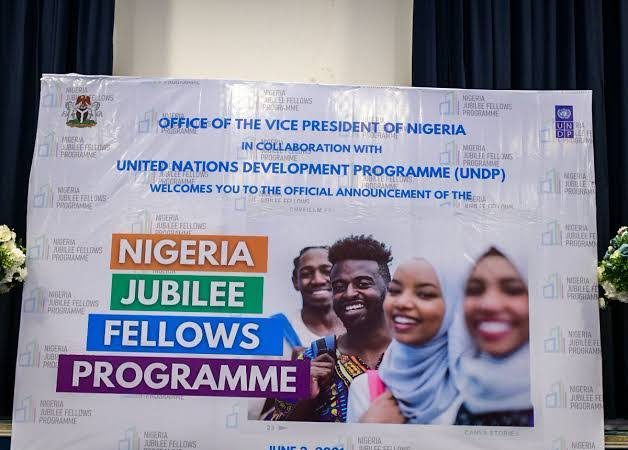 What Is Nigeria Jubilee Fellows Programme (NJFP)?
Nigeria Jubilee Fellows Programme is a partnership program for youth empowerment between the Federal Government of Nigeria and the United Nations Development Programme (UNDP). The NJFP application form is now available on the NJFP website (www.njfp.ng). The program's primary goal is to assist 20,000 graduates with their post-COVID-19 job search.
NJFP is a 12-month fully paid program aiming to improve graduates' employability, increase leadership, entrepreneurial, and on-the-job abilities, and expose them to real-world business contexts. Graduates can better comprehend the needs, issues, and realities that companies confront and learn how to handle them.
What's The Goal of The Programme?
The long-term goal is for the graduates to feel like they're making a difference in the private and governmental sectors, and that they're helping to shape Nigeria's future.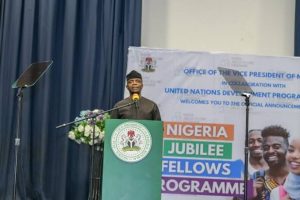 The Nigeria Jubilee Fellows Program is a fully paid post–NYSC work placement program for Nigerians that will provide mentorship and support for the young Nigerians who will be on the program. Mentors who are already engaged in various industries and have gained relevant experience and built capacity over the years will be able to provide guidance and support and support to the young Nigerians who will be on the program.
NJFP Application Requirements 
Must be a Nigerian citizen.
Be a fresh graduate (Bachelor's Degree) from any discipline and graduated not earlier than 2017.
Be at most 30 years old.
Not currently engaged in any employment.
Have completed the mandatory National Youth Service Corps (NYSC) OR have a certificate of exemption from the NYSC.
Demonstrate interest/commitment in chosen career field.
Demonstrate interest/commitment to contributing to Nigeria's socio-economic development.
Have excellent time management and a professional attitude.
Have good verbal and written communication skills.
To be an eligible host organization, you must
Provision up-to-date regulatory documentation including –

CAC Certificate of Registration

Provision of official letter of interest detailing a clear understanding of the objectives of the NJFP and commitment to supporting the program by accepting fellow placements.
Provision of clear descriptions of available role requirements.
Agreement to provide mentorship support to fellows through dedicated sessions with existing experienced professional within their organizations.
Agreement to abide by the guidelines of the program and to sign a code of conduct.
Have non-discrimination policies on gender, ethnicity, religion and disability status, as well as policies against sexual harassment, exploitation and abuse (PSHEA).
Have no criminal records or conviction or any affiliation with proscribed organizations ie, terrorists, drug traffickers, illicit trade, child labour.
Who Can Apply?
Recent Nigerian graduates who completed their studies at a university or other higher institution at the appropriate level no earlier than 2017. You must be under the age of 30. The obligatory NYSC must have been fulfilled. Fellows will receive a monthly stipend of N80,000.
NJFP registration Portal
NJFP registration is done on the official NJFP portal. Before you apply for the NJFP programme, you have to register with your details and bio-data. See the steps to apply below;
How to Apply for Nigeria Jubilee Fellows Programme
The NJFP Application Form will be out on the 6th September 2021. The application form will be available on the official njfp portal. All eligible applicants will have to register an account, login and complete the application online.
After the 12-month work placement, what's next?
At the conclusion of their active participation in the fellowship, the Jubilee Fellow has three distinct options.
Exceptional performance It's possible that Jubilee Fellows will be hired by their host organizations.
Fellows who are interested in entrepreneurship will have gained essential skills and knowledge on the job that will help them seek other options.
Fellows are better positioned and equipped to compete and access future jobs and employment possibilities with freshly acquired on-the-job skills and competencies, experience, exposure, and a formidable alumni network that can be leveraged.
NJFP Application Closing Date: The deadline for NJFP application 2021 is 20th October 2021.
Stay Updated: Simply check back and bookmark this page for all updates concerning the NJFP Recruitment 2021.