Gunmen attack Nollywood actress Angela Okorie, riddle her car with bullets (Video)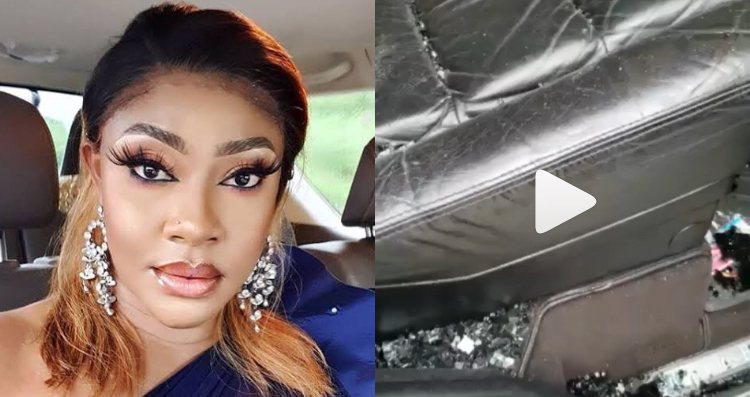 Angela's Mercedes Benz SUV was seriously vandalized with bullets and the interior of the car was filled with broken glasses following gunshots in the undisclosed location where she was attacked.
Blogger, SDK, made the exclusive report about the armed attack on award winning actress, Angela Okorie. In the report, she claimed the attack left Angela's car riddled with bullets, and the actress is still in the hospital .
Please take out time today to pray for Nollywood actress Angela Okorie. She ran into armed men on December 12th on her way back from a show and they riddled her car with bullets. I hear she is in hospital but don't know if she was seriously injured. I pray she is OK……Ya all stay woke and be watchful. ❤️?
Tags :
Nollywood Actress