HON OKE UMURHOHWO RESTATES COMMITMENT TO SPORTS DEVELOPMENT AS 2ND EDITION OF THE OKE UMURHOWHO FOOTBALL CUP SET TO BEGIN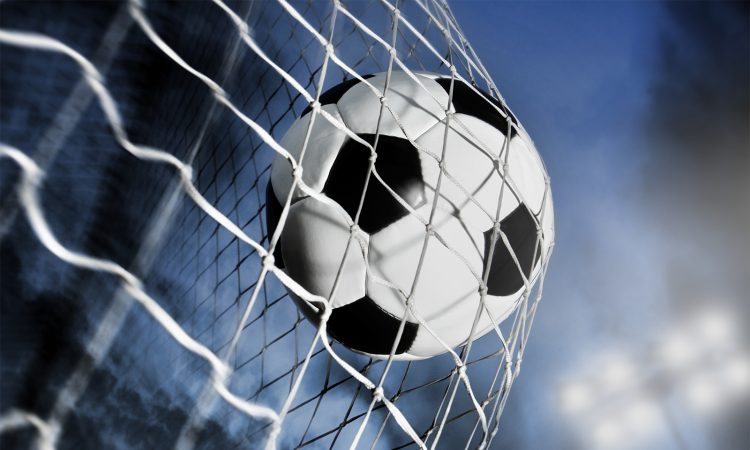 … says football as a sport has always been a unifying factor for all.
A frontline aspirant for the Delta State House of Assembly seat representing Ughelli North Constituency 2, Hon Oke Umurhohwo, has concluded arrangements to kick-start the second edition of a football competition among football teams in Ughelli North, Delta State.
Recall that last year, Hon Umurhohwo launched the football competition in an effort to develop local talents, and 16 teams participated in the maiden edition of the tournament. Hon Umurhohwo promised that the tournament will hold annually, and in fulfillment of that pledge, he has concluded arrangements for this year's edition to take place.
The tournament which will kick off in December has been hailed as a perfect talent hunt and a genuine interest in the development of young people at the grassroots.
Speaking on his avowed commitment to youth development, Hon Umurhohwo said the tournament was designed to provide a platform for young people in Ughelli North to showcase their talents to the world.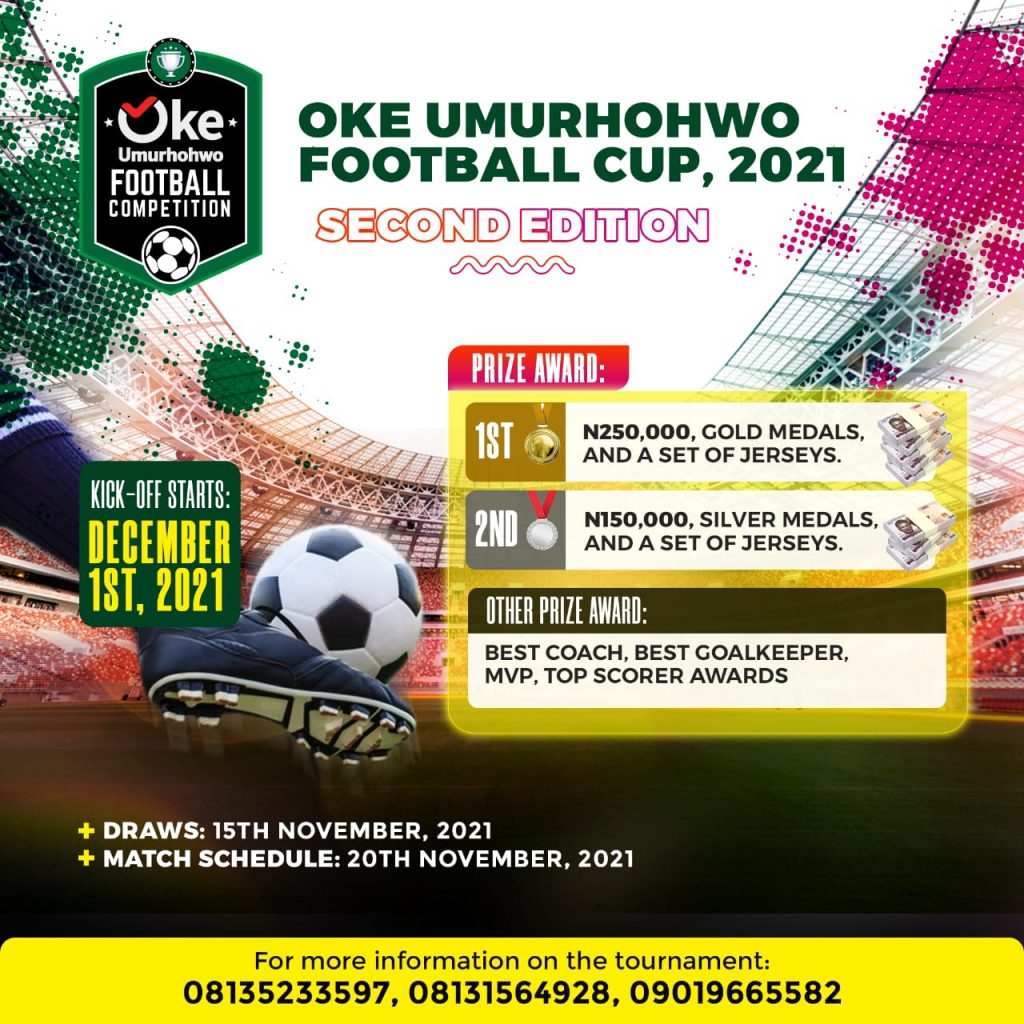 Hon Umurhohwo who expressed satisfaction at the success recorded by the maiden edition, was, however, confident that this year's edition promise to be a more improvement in terms of talents discovery and entertainment.
"Football has always been a unifying factor for everyone," he was quoted to have said, adding that "The game of soccer knows no skin colour; it knows no religion or locality; it knows no political affiliation. It knows just one thing, and that's bringing people together."
"So, I have chosen to hold the second edition for this important reason among others. Also, we have many talents looking for a platform to rise, and in my little way, I am happy to be able to make some contributions.
"This edition promises to be better than the previous one. The cash price is better, amongst many other things, and by God's grace, subsequent editions will be better."
He encouraged football enthusiasts, especially clubs to see flyers attached to this release for more information on the tournament.