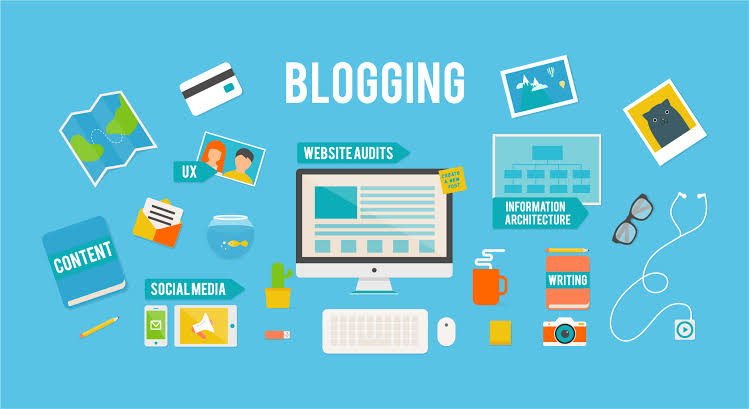 Blogging has become increasingly popular in Nigeria, with many individuals using it as a platform to share their thoughts, experiences, and knowledge with the world.
Whether you're looking to start a personal blog or a business blog, the process of becoming a blogger in Nigeria can seem overwhelming.
However, with the right guidance, it's entirely possible to start a successful blog in Nigeria. In this article, we'll provide a step-by-step guide to help you on your journey to becoming a blogger in Nigeria.
Step 1: Choose a Niche
The first step in becoming a blogger in Nigeria is to choose a niche. A niche is simply a specific topic or area of interest that your blog will focus on. Choosing a niche is important because it helps you to define your target audience and create content that is relevant to them. When choosing a niche, it's essential to pick something that you're passionate about. This will make it easier for you to create content and stay motivated over time. It's also important to consider the profitability of your niche.
While you may be passionate about a particular topic, it may not be profitable enough to sustain your blog in the long-term. Popular niches in Nigeria include lifestyle, personal development, fashion, technology, entertainment, and food.
Step 2: Setting Up a Blog
Once you've chosen a niche, the next step is to set up your blog. There are several options available when it comes to setting up a blog, but the most popular choices are WordPress and Blogger. Both platforms are free and easy to use, making them a great choice for beginners.
When setting up your blog, you'll need to register a domain name and set up hosting. A domain name is the web address that people will use to find your blog, while hosting is the service that keeps your blog online. You can register a domain name with a hosting provider, or use a separate registrar.
Step 3: Creating Content
Creating content is the most crucial part of blogging. Your blog's content is what will attract and engage your readers, so it's essential to put in the time and effort to create high-quality content.
When creating content, it's essential to conduct keyword research to ensure that your blog post will be easily discoverable by your target audience. This research can help you to identify the keywords and phrases that your target audience is searching for and use them to optimize your blog post.
Another important aspect of creating content is to use visuals and multimedia. Blog posts that include images, videos, and audio are more likely to be shared and get more views. Creating a content calendar can also help you to stay organized and on track with your blogging schedule.
Step 4: Promoting Your Blog
Once you've started creating content, the next step is to promote your blog. Promoting your blog is essential to building an audience and increasing your traffic.
Social media is a powerful tool for promoting your blog. Platforms like Facebook, Twitter, and Instagram can help you to reach a wider audience, and you can use these platforms to share your blog post and interact with your readers.
Guest posting on other blogs is also a great way to increase your visibility and reach a new audience. This involves writing a post for another blog that is relevant to your niche, and including a link to your blog in the post.
Search Engine Optimization (SEO) is also important for promoting your blog. SEO is the process of making your blog more discoverable by search engines like Google, Bing, and Yahoo. By optimizing your blog's content and structure, you can increase its visibility and drive more traffic to your site.
Step 5: Monetizing Your Blog
Once you've built a solid audience and are getting consistent traffic, it's time to start thinking about monetizing your blog. Monetizing your blog means finding ways to earn money from your blog's content and traffic. There are several ways to monetize your blog, including ad networks, affiliate marketing, sponsored posts, and selling digital products.
Ad networks, such as Google AdSense, allow you to place ads on your blog, and you'll earn money every time someone clicks on one of the ads. Affiliate marketing involves promoting other people's products on your blog and earning a commission for each sale that is made through your unique referral link.
Sponsored posts are when a brand pays you to write a post about their product or service. Selling digital products, such as e-books, courses, or webinars, is also a great way to monetize your blog.
Conclusion
Blogging in Nigeria can be a rewarding and fulfilling experience, but it takes time and effort to build a successful blog. By following the steps outlined in this guide, you'll be well on your way to becoming a blogger in Nigeria.
Remember to choose a niche that you're passionate about, set up your blog, create high-quality content, promote your blog, and monetize it. With hard work and dedication, you can turn your blog into a profitable business.
It's important to keep in mind that blogging is not a get-rich-quick scheme, it requires patience and a lot of hard work, but with time and persistence, you can see the fruit of your labour. Don't be discouraged if you don't see results immediately, keep pushing and stay focused on your goal.