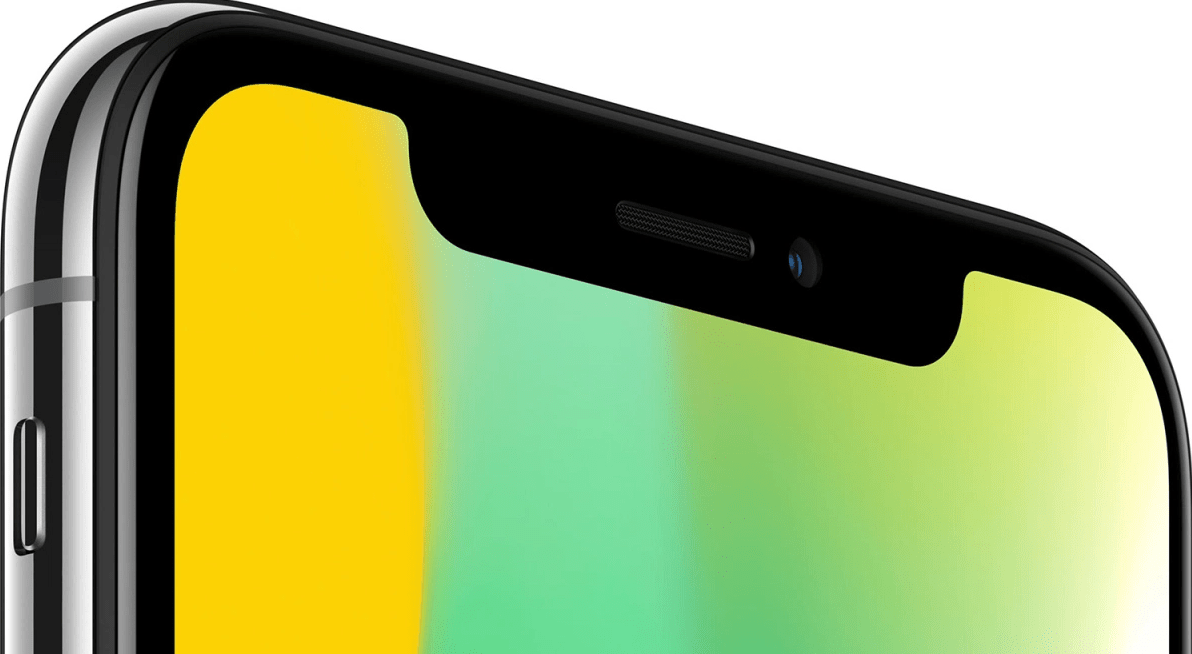 iPhone X Design Syndrome – In September 2017 when the iPhone X was announced, it was received with mixed reactions. While some marveled at the bezel-less (or thin bezels as some people would prefer to call it) display design, which was relatively new, some still found some things wrong with the phone and the design.
One of the things that was highlighted as a design flaw is the notch at the top of the display. This notch was the column left purposely by the phone designers to accommodate some of its many features like the infrared camera, flood illuminator, sensors, speaker, micro phone, front camera and even a dot projector.
You would has thought that would be the end of such a design and apple would not repeat such a design, not to talk of other phone manufacturer.
Read also SAMSUNG S9 and S9+: Samsung version of the iPhone X?
But alas, it's 2018 and we got the shocker of the year… a lot of OEMs adopted this same design that was heavily criticized. One after the other, as android manufacturers' images leaked, we saw that they had gone all out to adopt this iPhone X design.
In this review, we carefully selected 10 of such android devices. Few are popular brands we are used to, while others are brands we probably haven't heard of. Sit back and enjoy as we review briefly 10 android devices that have adopted the iPhone X design:
1. NOA N10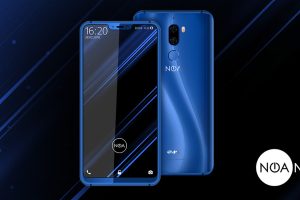 Our first device is going to be the NOA 10. You have probably not heard the name before. It comes with a 64GB on-board storage will be expandable via a microSD card. There's also a dual 16-megapixel camera system (2x Sony IMX499 sensors) and a fingerprint reader on the back. It is powered by a 3,600mAh battery. An octa-core MediaTek MT 6763 processor and 4GB of RAM complete the package, which is dominated by a mostly bezel-free display that measures in at 6.2 inches and 2,160 x 1,080 resolution.
The Noa N10 was presented in full during Mobile World Congress in Barcelona last month, it runs on Android 8.0 Oreo and will be priced around the €300 ($375) mark.
2. ULEFONE T2 PRO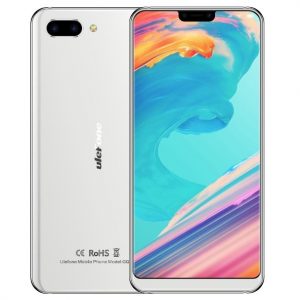 This is also not a popular brand. Ulefone T2 Pro comes with the trending bezel-less top-notch display, the device was announced at the 2018 Mobile World Congress with flagship specs. The device, due to be released in July, was an unexpected delight of the show.
Ulefone list it as a 6.7-inch device, with a 2160×1080 (19:9) display, but by using a combination of an edge-to-edge display, a notch for the front facing camera, and a fingerprint sensor under the screen, the device is a similar size to other Pro flagships. Along with the display, it we were told it will ship with 8 GB of memory, 128 GB storage, and a 5000 mAh battery. This last one I am a bit skeptical of, as the phone was very light – lighter than expected for 5000 mAh
LEAGOO S9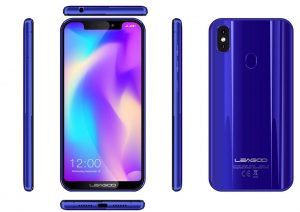 Leagoo S9 is another new device. Back in December, we got our first look at the Leagoo-branded S9, a device that shamelessly copies the iPhone X's design aesthetic.
At the time, there was not a lot of information regarding the upcoming handset, in terms of features or specifications, or even price.
The Leagoo S9 also features a front-facing camera that has support for "Face Access", which will allow owners to unlock and access their phone with their face. According to Leagoo, it happens in just 0.1 seconds. If the Face Access isn't your cup of tea, then there is a fingerprint reader on the back of the handset as well.
As far as pricing goes, the S9 is going to cost $150 when it goes on sale at some point in the future. Leagoo wasn't keen on talking about a launch date or specific market availability.
It was also announced at the 2018 Mobile World Congress. It comes with 4GB RAM, 32GB of storage and a 5.85″ HD+ IPS display. It has a MicroSD (TF) slot that supports card up to 256Gb. The rear camera is 13MP while the front facing camera is 8MP. The battery capacity is said to be 3300mAh
OUKITEL U18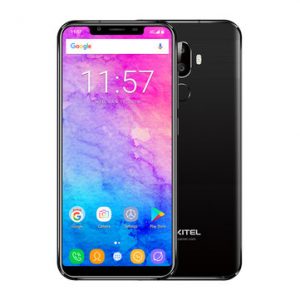 Oukitel is one of the reliable Chinese OEMs out there you could trust. Tagged an iPhone X clone, the smartphone have a striking similarity to the Apple flagship although it lacks the edge to edge display seen in the latter. This smartphone features a nice design alongside a large display real estate. The mid-range smartphone features a number of interesting features like a dual rear camera, a fairly large battery and most especially the design which is more or less modeled after iPhone X.
The Oukitel U18 features a unique 21:9 aspect ratio and highly reduced bezels. It comes with 5.85-inch, IPS LCD capacitive touchscreen. It also features an Octa-core MediaTek MT6750T CPU with 4GB RAM. The Camera is Dual 13MP + 2MP rear camera and 8MP front camera. Its storage capacity is 64GB built-in storage, up to 128GB with memory card. Other features include 4G LTE, Fingerprint sensor (rear), 4,000mAh non-removable Li-Po battery.
ASUS ZENFONE 5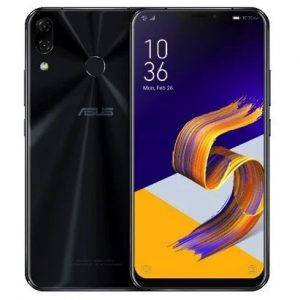 The top-tier phone in Asus' 5 series is the ZenFone 5Z. It has a 6.2-inch display which looks like a love child from Apple and Samsung. It has the iPhone X's notch on the top and the Galaxy S9's chin at the bottom. The back is aluminum and has a fingerprint sensor in the center and a vertically stacked dual-rear camera in the corner. The cameras use artificial intelligence (AI) to improve image quality.
The Asus Zenfone 5's dual camera is both 12mp and the front facing camera is 8mp. Packed with 6gb RAM and 64gb internal memory. It has a battery capacity of 3300mAh
LG G7 NEO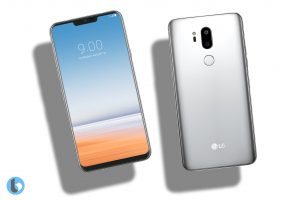 LG Electronics, taking a break from its annual launch cycle, had earlier, claimed that it would launch new smartphones as they were needed, including more variants of its popular G and V-Series of handsets. New reports have sprung around another upcoming handset, said to be codenamed LG Neo. Another report also shares a render based on all the speculations around the handset, and it appears that the next LG flagship will be an iPhone X look-alike.
The report says the LG G7 will get premium features like Dual-rear 16mp cameras with AI integration, Snapdragon 845 processor, OLED display with a "notch" design like the iPhone X, Quad-DAC audio system, 3,000mAh battery. That translates to a price bump which could push the price of the G7 to more than $800.
DOOGEE V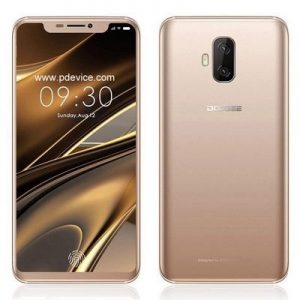 The Spain based company is gradually expanding its presence with top of the notch phones at an affordable price. The Doogee V embraces a unibody glass design with a metallic frame. Similar to the iPhone X, the Doogee V also has a notch on the display which could house the hardware used for "Face ID," as the company calls it.
It comes packed with 6gb RAM and 128gb internal memory. The dual camera at the rear is 21mp each and the front facing camera is 16mp. The battery too is on point, 4200mAh.
ONEPLUS 6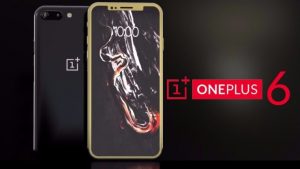 OnePlus used to be the phone maker only geeks had heard of, and the difficulty of actually getting hold of one of its devices only added to their appeal. That's all set to change with the upcoming OnePlus 6.
Not only is it tipped to arrive with OnePlus' own implementation of FaceID, as we'll outline below, leaked screenshots from AnTuTu (via Android Central) and some new photos said to be of the upcoming phone suggest it will also have a 19:9 display complete with iPhone X-style notch. The screenshots themselves are 19:9 and show a taller notification bar with a blank space in the middle.
Some of the expected Specs include: 6 inch 2880 x 1440 QHD + 18:9 display with cutout, Glass design with wireless charging support, Qualcomm Snapdragon 845 SoC, 6GB RAM, 64GB built-in storage (with microSD slot), Android 8.1 Oreo OS, Dual-lens rear-facing camera, Rear-mounted fingerprint scanner, Face Unlock
SHARP AQUOS S3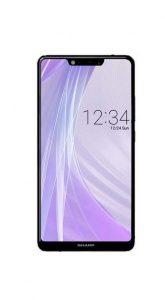 Sharp's upcoming Aquos S3 smartphone has been doing the rounds in the rumorverse since the beginning of this year, getting certified for sale both by China's TENAA and Taiwan's NCC. Those outings have revealed a few pictures of the handset, but if you want more a source over in China delivers today.
This is our first look at hands-on images of the Aquos S3, caught somewhere in the wild with its iPhone X-inspired screen notch and dual rear camera positioning and vertical alignment. Unlike Apple's darling, this model goes with a fingerprint scanner on the back as you can see, since the Android world still isn't ready to give up on those.
The Aquos S3 has a bottom bezel, but a pretty small one, and its design is quite in tune with the times. It should arrive with the Snapdragon 630 chipset at the helm, paired with 4 or 6GB of RAM and 64 or 128GB of storage, depending on which model you buy. It will reportedly boot Android 8.0 Oreo from day one.
The screen is probably a 5.99″ 18:9 LCD with 2,160×1,080 resolution. The rear camera module has 12 MP + 13 MP snappers, while for selfies you'll get a 16 MP sensor. Everything is kept running smoothly by a 3,100 mAh battery. The Sharp Aquos S3 may become official at MWC later this month, ahead of a possible European release at some point between April and June.
HUAWEI P20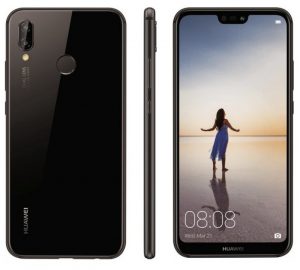 The Huawei P20 is rumored to support facial recognition that is said to be more accurate and safer than Apple's Face ID saying that it's secure enough to be used for payments and can unlock a smartphone in just 0.4 seconds.
It's rumored to have an Always on Display feature, making it the second Huawei device to do so after the Mate 10 Pro. Its most likely to come with a mighty 4,000 mAh battery.
Other details we expect to see include 6 or 8 GB of RAM, a microSD card slot, and Android Oreo with Huawei's EMUI user interface on top. Keeping the headphone jack and adding water resistance would also be a fantastic idea, although nothing has been confirmed yet.
Tags :
ANDROID PHONES THAT HAVE ADOPTED THE IPHONE X DESIGN
ASUS ZENFONE 5
iPhone X Design Syndrome
LEAGOO S9
LG G7 NEO
NOA N10
ONEPLUS 6
OUKITEL U18
ULEFONE T2 PRO