"We Use New Born Babies For Powers That's Why No Bullet Can Kill Us" Notorious Arm Robbers confesses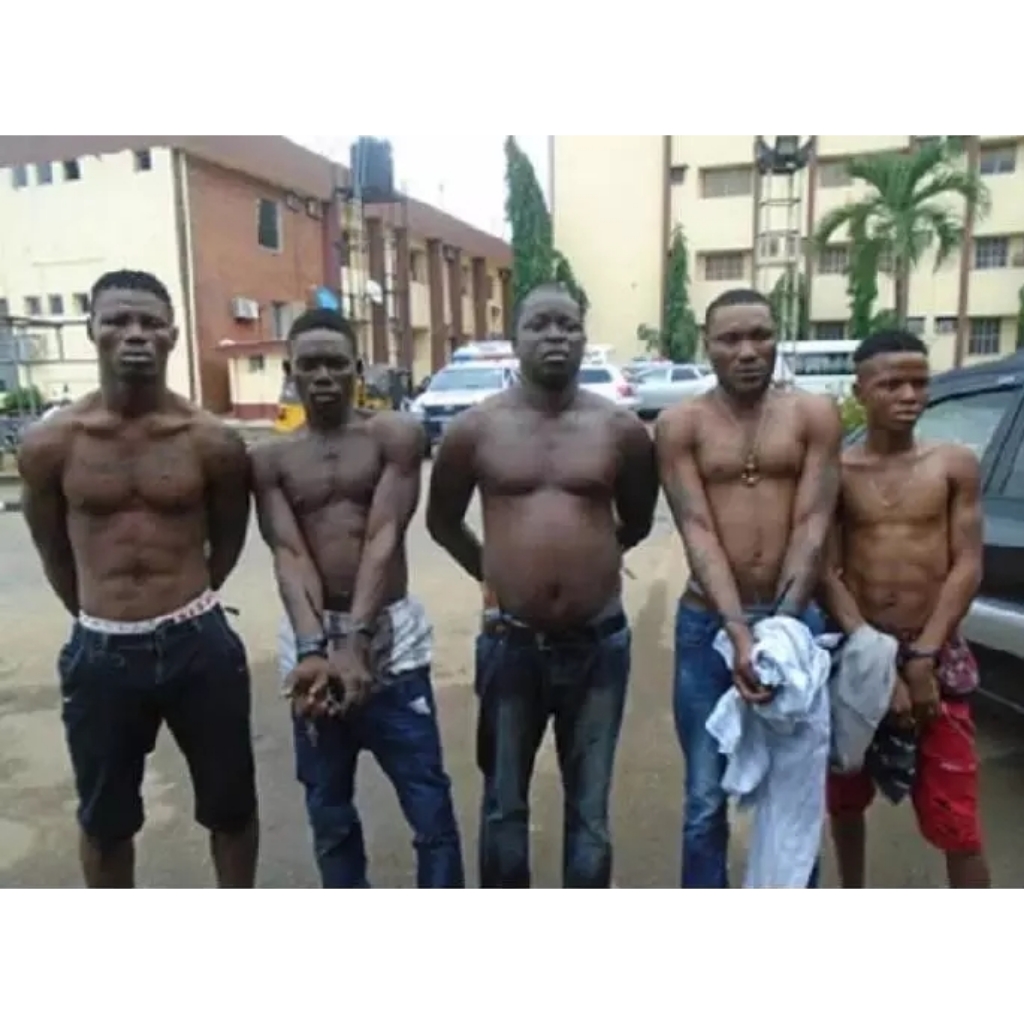 Notorious arms robbers caught in Akwa Ibom made a shocking confession on how they use new born babies for spiritual powers just to protect their self's from being killed by bullets from the police.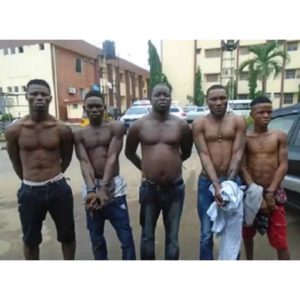 The 5 man robbery gang who were arrested by the police on Monday afternoon along Uyo to Port Harcourt road are popularly known for terrorizing and robbing people of their items on that road.
The robber gang which consists of 3 indigenes of Akawibom and 2 from rivers by names Udo Etim, Lawrence James, Victor Moses, Chigozie Uzo, and Emeka Uche were caught at the early hours of Monday by men of the Nigerian police after exchanging series of bullets by the police.
The gang leader who confesses after alot of interrogation by the police said the have a strong native doctor in Ghana who performs powers for them through the use of new born babies, according to Lawrence aka sharpiro said the wouldn't have been caught if the man was not dead, he said that each time they want to renew their power the always go with 3 to 4 new born babies.
Read Also: 9 Nigerian women that stole other women's babies
The inspector of police in charge of the case who asked them was the get those babies from, the gang leader responded that he usually buys it from this maternity homes and from mothers that gives birth and doesn't want the kids again.
According to the police, more investigations are been carried out, and the culprit will be charged to court immediately.
Tags :
Crime