'It's embarrassing to elect thug who stole mace as Deputy Senate President' – Ekweremadu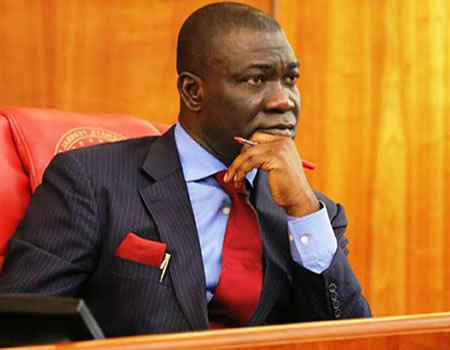 Ex-Deputy Senate president, Ike Ekweremadu, his furious with the emergence of Ovie Omo-Agege as his successor.
Ike Ekweremadu, a member of the opposition Peoples Democratic Party (PDP), said it is "embarrassing" for the Senate to have chosen Omo-Agege, who "led" thugs to steal the mace.
Speaking to journalists on Tuesday, he insisted that his decision to re-contest the seat at the eleventh hour was to make a statement.
"I believe there must be a referendum,"
Ekweremadu said.
On April 2018, Omo-Agege allegedly led thugs to invade the Senate chamber and forcefully removed the mace. He was suspended for 189 days over the theft of the Senate mace.
Tags :
Politics
Senate President