John Cena Biography: Early Life, Relationship Life , and Untold Facts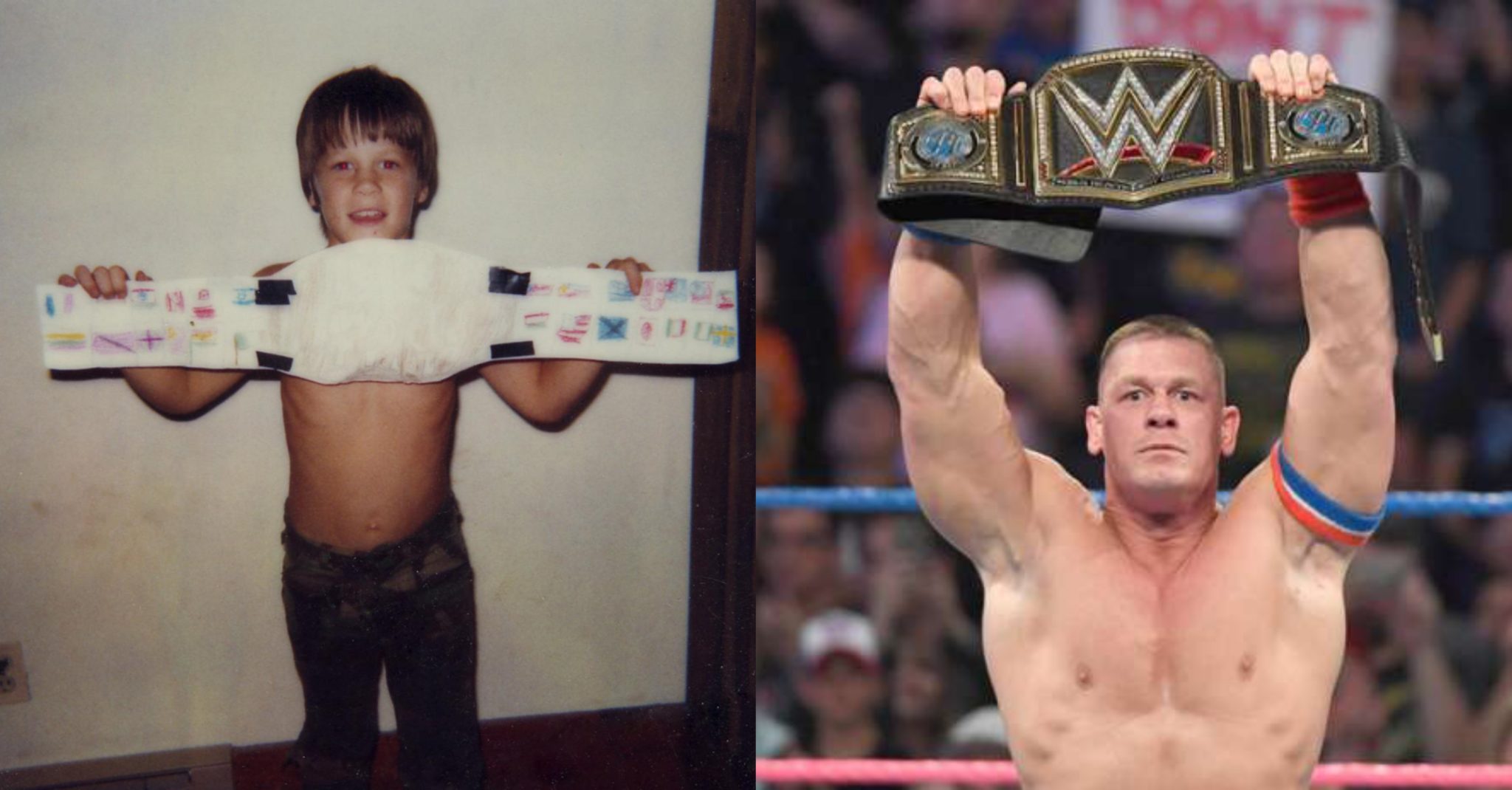 Naijmobile presents the biography of a WWE Superstar who is best known by the Nickname "The Champ". Our John Cena biography brings you a full account of important events from his childhood time till date. Our analysis involves John Cena's life story before fame and many off and on-screen interesting facts about him. Now, without further ado, let's begin.
John Cena Biography; Early life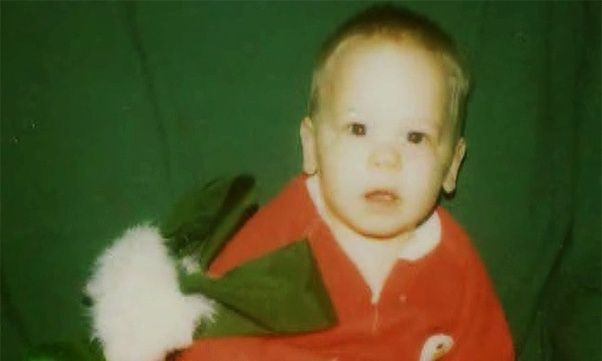 John Cena was born on the 23rd of April 1977 in West Newbury, Massachusetts, U.S.A. John Cena was born to his mother, Carol Cena (half English and French-Canadian) and to his father, John Cena Sr. (of Italian descent).
According to John Cena's Father, John's birth was a scary one because he was delivered with the umbilical cord wrapped around his neck, a scary situation that could likely lead to his death. However, little John Cena survived the scary situation, thus winning his first-ever fight.
John Cena developed an interest in wrestling because it was his father's favorite sport. Young John Cena would always follow his father to watch WWF matches at Boston Garden. Little John Cena enjoyed the fights and mimicked some WWF superstars. However, he had no interest in becoming a professional wrestler.
In regards to religion, John Cena was raised as a Catholic. After his basic education, he was enrolled
Central Catholic High School in Lawrence where he developed an interest in Baseball.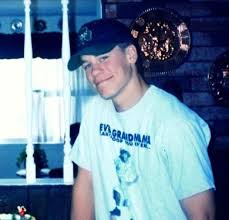 John Cena did not spend too much time at Central Catholic High School as he was transferred to boarding school, Cushing Academy where he developed his skills in Baseball and at the same time searched for a higher purpose that best fits his aggressive nature.
After high school, John Cena enrolled at Springfield College in Massachusetts where he did acquire a degree in physiology. During his years in college, he was greatly involved and developed a passion for bodybuilding.
Fresh out of college in 1999, John Cena had only $500 on him so he set out for California to pursue his passion for bodybuilding but it did not last as he went broke after two weeks.
John Cena's dwindled finances made him took up a job at the store area of the famous Gold's Gym in Venice where Arnold Schwarzenegger used to have workouts during his prime. It was at the same Gym young John Cena met a bodybuilder who advised him to venture into Ultimate Pro Wrestling (UPW).
John Cena  Biography: Rise To Fame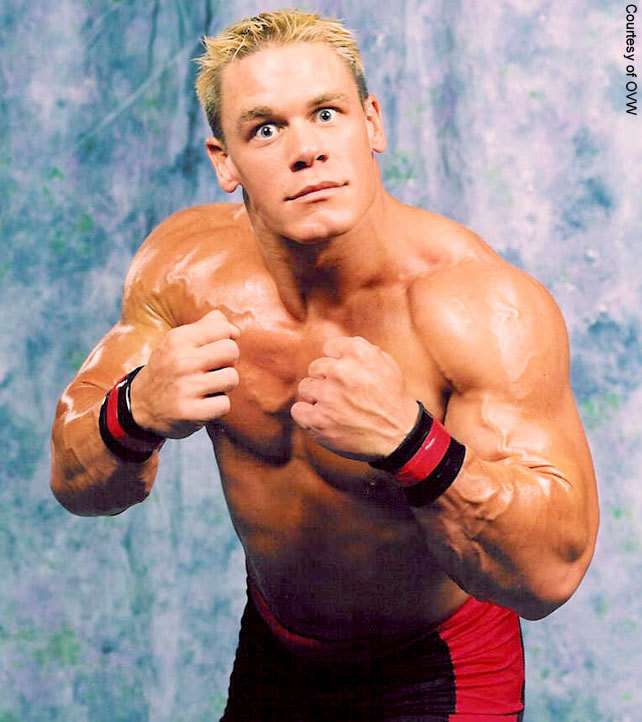 After months of training at the Ultimate Pro Wrestling (UPW), John Cena was given an in-ring role which saw him played a semi-robotic character known as The Prototype and won the UPW title in 2000.
In 2001 he signed a contract to work at Ohio Valley Wrestling where he clinched the OVW heavyweight title in February 2002, before making his WWE debut in June.
Two years after his debut, he captured the United States title. Since then he has won many titles including the World Heavy Weight Championship, WWE Championship, and many other titles. The rest, as they say, is history.
John Cena  Biography: Relationship Life
Between the years 2002 to 2018, John had stints with several female personalities. Some of them include Mickie James, A.J. Mendez, Lisa Marie Varon, and Barbie Blank. From day 1, John Cena has always been focused on his career and this led to the fallout of his first marriage to his High school sweetheart, Elizabeth Huberdeau
In 2018, John Cena had a relationship was with a female professional wrestler, Nikki Bella whom he had gone down on one knee and proposed to after Wrestlemania 33. However, things did not go as plan as they both went there separate ways.
At the time of writing this article, John Cena is currently in a relationship with 29-year-old Shay Shariatzadeh
John Cena Biography: Career Facts
John Cena has had outstanding success in his wrestling career since his professional debuts in(1999–2001, 2003). Here are some of the untold remarkable successes.
In 2006, John took part in the main event of the Elimination Chamber match at New Year's Revolution which he won after a bloodied fight.
Between 2008–2010, John participated in the World Heavyweight Champion and made a surprise return as the final participant of the Royal Rumble match,  winning the match by last eliminating Triple H.
John Cena is now at par with Ric Flair for the most World Title victories in WWE history with 16 reigns.
He has won the WWE Championship 13 times and the World Heavyweight Championship 3 times.
John Cena Biography: Untold Facts
Do you know?
John Cena has no child because he is not sure of being a
good dad.
John Cena writes left-handed.
His moral codes are "Never give up" as well as "Hustle, Loyalty, Respect"
John Cena is also a Hollywood superstar, he has featured in over 10 movies
He is a talented rapper. His 2005 album "You Can't See Me" debuted at No. 15 on the Billboard 200 charts.
He is involved in a lot charity.
FACT CHECK
Thanks for reading our John Cena biography. At Naij Mobile, we strive for accuracy as our slogan says –nothing but the truth. So if you see something that does not look right in this article, kindly notify us by dropping a comment.
Tags :
John Cena
John Cena Biography
WWE