We can't come to arrest thieves, our cell is full – Police allegedly tell Ifo residents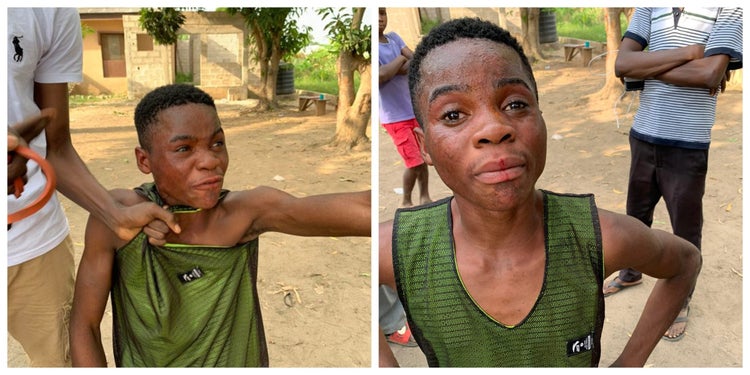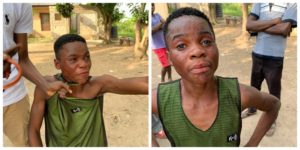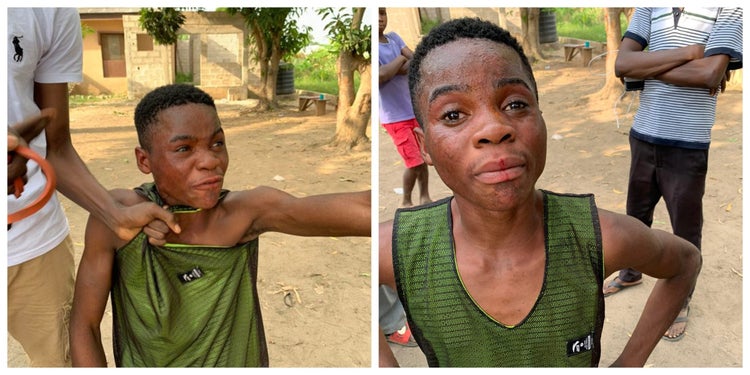 The Police in Ifo, Ogun state has been accused of allegedly refusing to show up after they were called upon by the residents when a thief was caught in the community.
According to a social media report, a boy was appeared to have been lost was apprehended by residents in an estate in Ifo, an area in Ogun where robbers have been terrorizing since last week.
Upon interrogation, the boy claimed he was looking for his lost money, but later confessed to be in the area to rob.
Read Also: Lagos Unrest: Everything You Need To Know
He was, according to reports, beaten by the residents, after which they made attempt to hand him over to the Police.
The officers on duty however told the residents their cell was full and they couldnt take in more offenders.
Read Full Report:
Caught one in our Estate this evening and the other one escaped….Fact be told; we called the Police and they said cell is Full This is disheartening, we're not safe !!!
#OgunUnrest #IfoUnrest
Firstly, it started as a cult fight here in Ifo before the whole thing escalated to stealing, raping and killings since then we've been on Guard in my area since last Tuesday 12am – 4am everyday #IfoUnrest #OgunUnrest
We'd burn atleast 3 tyres every night that we already ran out of something to burn at the time of this tweet, yesterday after resting in the afternoon I decided to take a stroll in my estate for no particular reason. #OgunUnrest #IfoUnrest
Then I noticed a strange face in the vicinity, very dirty and wet like he had fall into water or probably escaped from somewhere, I moved closer to him and ask who he was and why he was here…he paid little to no attention to me at first hoping I'll think he lives in the estate.
When he got that I wasn't buying the drama he said he was looking for five hundred naira and that he was from Seriki(another village in Ifo) and that he left home to buy body cream and somehow landed in our area to play Bet9ja #OgunUnrest #IfoUnrest
Please know that Seriki to my area is nothing less than 300 naira transport. I knew he was lying, I grabbed him by the waist & gave him a blow in his jaw as first attack cause I don't if he had a weapon or somethin, I called d estate security immediately #OgunUnrest #IfoUnrest
To cut the story short….This boy (21) had already robbed a Bet9ja shop outside the estate and got lost not knowing where to turn to, residents start to hit him and he confessed he came all the way from Iju-Ishaga
We called the police station and they said the whole place is full already. I'll share a video to show we didn't lynch this guy one bit. These boys are not hungry, they're evil just evil, These boys rape and kill housewives, they move in groups but send a spy first !#OgunUnrest
https://twitter.com/iamMotola/status/1249035752538865666
Tags :
Ogun
Rob