Join Us As We Celebrate HiOS 5th Anniversary and WIN $3,000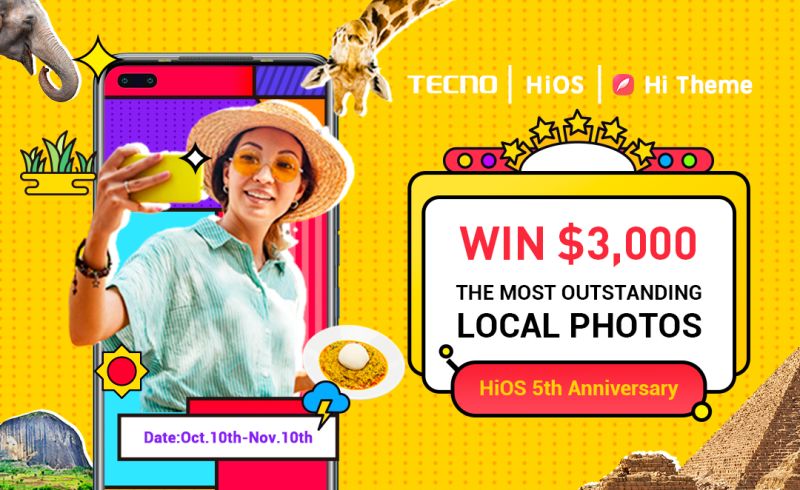 Wow! Its 5 years already since HiOS was first launched! On March 31, 2016, we rolled out the first TECNO device with HiOS 1.0 (Boom J8). Now, 5 years after, we just recently launched the HiOS 7.0.
We are inviting you to come and be part of the great celebration by participating in our 2020 TECNO HiOS Global Theme Competition.  HiOS 5th Anniversary tagged "Take the most beautiful photos in the world".
The best group of users will share the $3,000 reward, and the photos will be selected into the Hi Theme library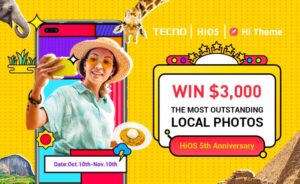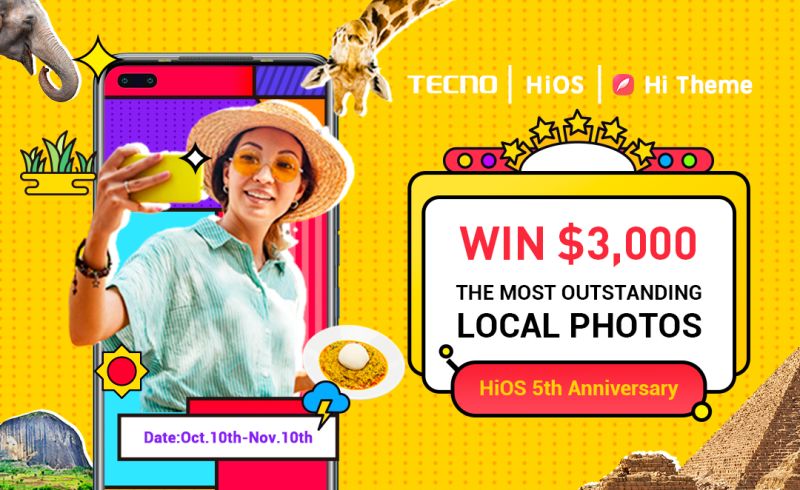 The prize and the rules for HiOS 5th Anniversary Competition
Award rules: TECNO HiOS professional design committee will select 60 users to share $3000 amongst them.
Prizes are as follows;
First prize, 3 winners, 3 Camon16 pro mobile phones;
Second prize, 35 winners, 3 winners of 60 USD cash prize; 32 people, a total of 30 TECNO gift worth 80 USD
Fourth prize, 22 winners, 20 HiOS gift packs worth 20 USD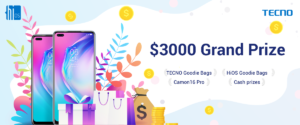 The brief of the photo contest
Take photos of the most beautiful local photos, famous attractions, special cuisine, classic costumes, representative flora and fauna, intangible heritage (all kinds of the most beautiful photos that can represent local characteristics Can be shared, highlighting the colorful beauty of the local area)
Entries of shortlist participants would be included in the Hi Theme Gallery.
The theme of the photo contest
Well-known attractions: local representative landscapes, such as Nigeria Zuma Rock, Abuja, Gulala Waterfall; Egyptian Pyramids, Nile River, etc.;
Special food: local special snacks, gourmet food; such as Indian pilaf
Humanities and history: museums, art galleries, art galleries;
Classic costumes: local costumes or ethnic costumes,
Representative animals and plants: such as African wild dog, okapi, colobus, gray-crowned crane, African civet
Intangible cultural heritage: Nigeria's ifa prediction system, Ugandan bark clothing production,
Other features:  Indian handicrafts
 WHO CAN JOIN:
Due to the limits of gift distribution, the event is currently open to T-FANS in ALL countries that has T-SPOT, including Nigeria, India, Kenya, Ghana, Mali, Tanzania, Pakistan, Bangladesh, Guinea, Senegal, Cameroon & Cote d'ivoire
(TECNO moderators & staff are excluded from the event)
How to Participate:
To participate in the HiOS 5th Anniversary Competition and win $3,000 click HERE