Jumia 7th Anniversary: Jumia to sell Gionee S10 lite Dual Sim for 28,990!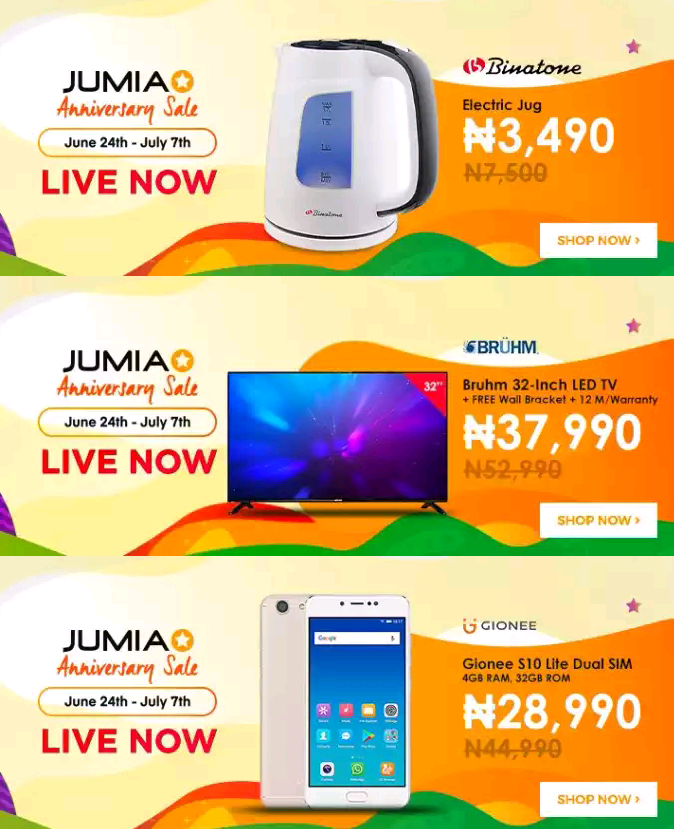 Jumia is turning 7 today, and you know what that means: it is the Jumia anniversary!
From June 24th to July 7th Jumia-one of the best online marketplace will be bringing the most mouthwatering deals on all items from laptops to smartphones to beauty and health products from the most reputable brands and more.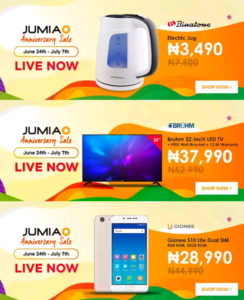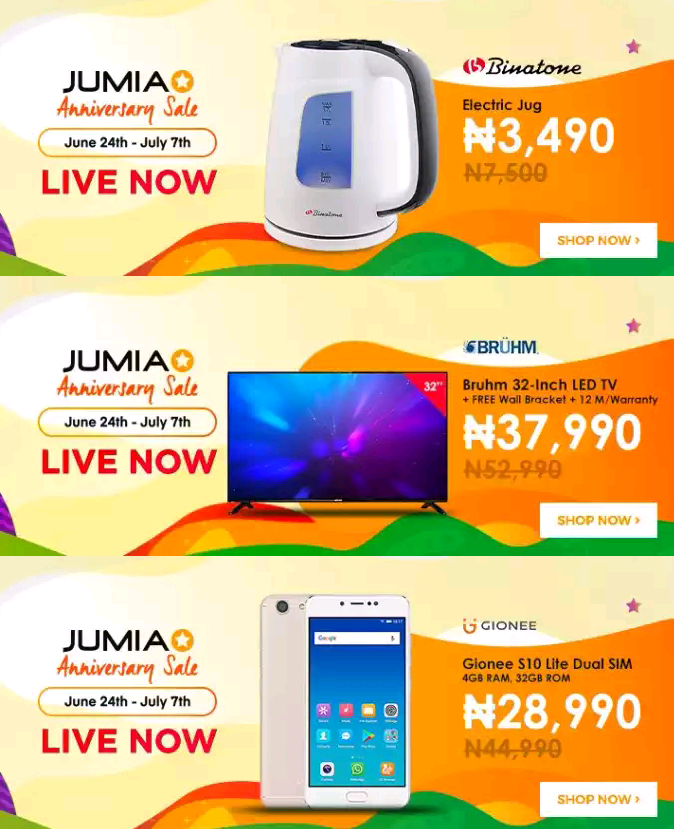 The Jumia anniversary 2019 promises amazing discounts for over 5 million products. Also, 500,000 vouchers would be given out for free every day. That's not all; there will free delivery on eligible orders in Lagos, Abuja, Ibadan, Port Harcourt, and Abeokuta.
If you use the Jumia app then get your need to stay alert because there will be a lot of flash sales, like the Gionee S10 lite which will be slashed from 44,990 to 28,990, Binatone Electric jug which will be slashed from 7,500 to 3,490 and lot more.
For those looking for a way to win vouchers, here is a piece of good news; the wheel of fortune is back, and it's bigger and better. You can spin and win vouchers to shop on eligible products,
During the Jumia anniversary, they will be offering customers the lowest deals ever on smartphones from top brands like Samsung, Apple, Tecno, Infinix, Huawei, Sony, Oppo and more.
Fashion products for men and women are not left out. Discover gowns and dresses for all occasions, t-shirts, tops and blouses, flat shoes, heels, wedges, sandals and flipflops, jewelry, bags and a lot more for women. Men, change your wardrobe by shopping for shirts, t-shirts, polo shirts, brogues, loafers, sneakers and more.
This year anniversary is going to be the biggest and the most exciting ever!
Tags :
Jumia