Everything You Need To Know About TECNO AI Gallery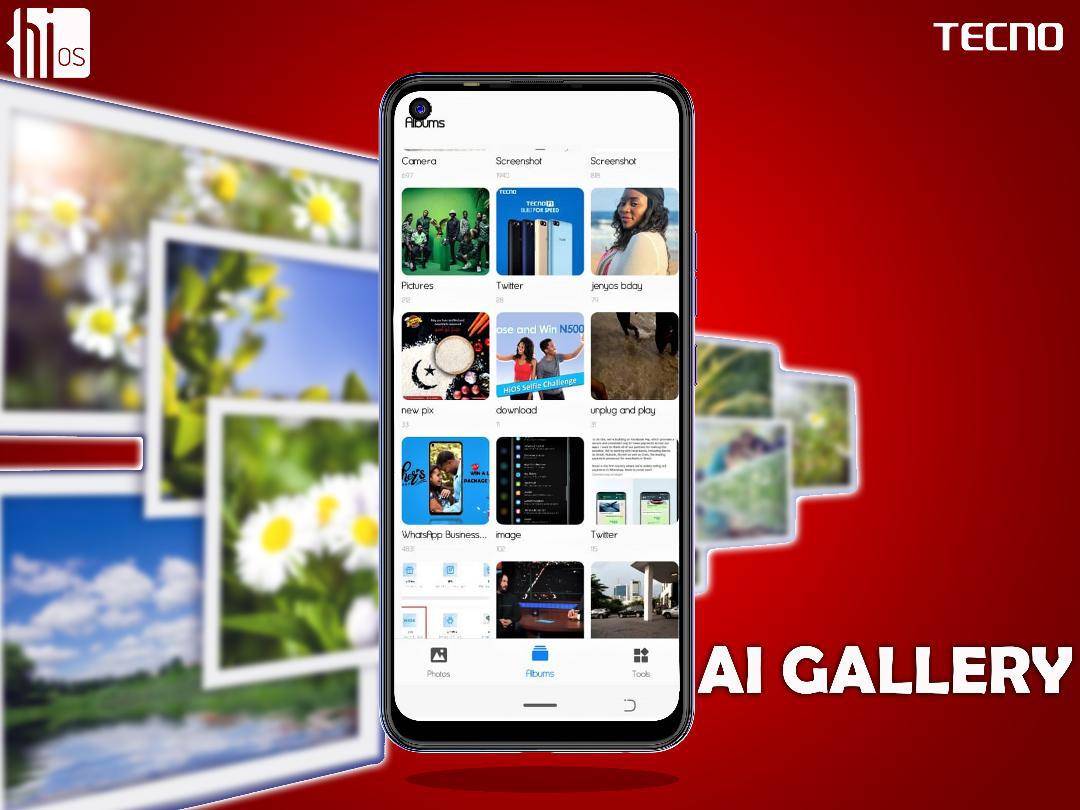 TECNO AI Gallery – The Gallery of a device is one of the most important features on a device. It is where all media files are views and edited. Different device manufactures have different gallery styles to suit its users. Also, all android devices come with Google's default photo gallery called Photos.
Each gallery for different manufacturer has different features and functions according to the manufacturer's preference. While some are just basic in their features, some perform extra ordinarily. This is what makes them different from each other.
Tecno operating system, HiOS has a custom gallery called AI Gallery. AI Gallery is a beautiful and efficient offline photo and video gallery with an advanced photo editor and other necessary functions. In this article, we would be dissecting the various things you can enjoy using the AI Gallery of HiOS.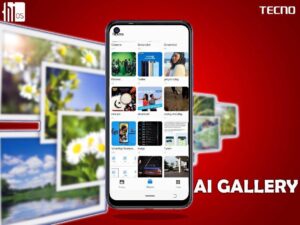 The AI Gallery Categories;
Photos: This contains only pictures and videos taken on the device. It could also be called the Digital Camera Images (DCIM) when viewed in the file manager. The videos and images are categorized by dates and locations where the picture or video was captured. The scrolling method is vertically and pictures and videos are in tiles.
Albums: This category shows pictures and videos in different parts of the device, including the DCIM. This is where every picture or video on the device, including those stored on the memory card appears. This section is more comprehensive than the Photos category. In this section, you can also create albums (empty folder) to move and transfer pictures and videos.
Optimize: This function goes through the AI Gallery and helps clear unnecessary thumbnails and other unneeded system files taking up space in a device. It scans the gallery and optimizes the system.
Read also Twitter Stories is here – See All You Need to Know About Fleet
Clean: This is a category that deals with the maintenance if the AI Gallery. In this category, there are some functions that help to manage the gallery.
Dark photos help you identify dark and unclear pictures and videos in your gallery with the help of artificial intelligence (AI) inbuilt into the system.
Blur Photos helps you identify blurry photos and videos taken on the device or saved anywhere on the device so you can delete them and save space. The AI in the system also makes this possible.
Similar photos help you identify pictures that are similar on your device and put them up for deleting as such pictures just take up space on the device when left unattended to.
Whatsapp images help you delete unnecessary pictures and videos saved from Whatsapp due to autosave. These pictures and videos could be from groups, broadcast etc. This function brings them out so it can be easy to select the none needed ones for deletion
PICTURE EDITING AND SHARING ON AI GALLERY
The AI Gallery also supports picture editing. You can add filters, crop, adjust the properties, add text, watermark, frame, and even bokeh. The tools available in the AI Gallery are professional photography level. You can also share directly to social media from the gallery without leaving the app.