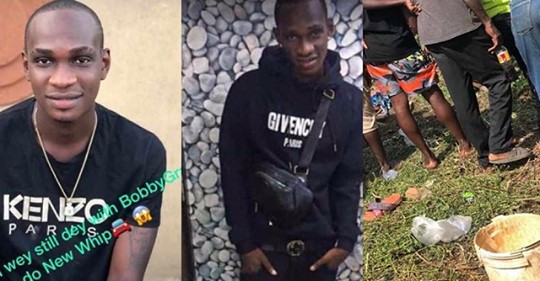 A  student of The Moshood Abiola Polytechnic, Abeokuta (Mapoly) has died after subconsciously jumping  into a well. The deceased  named Samson  was said to have woken up from his sleep shouting 'My money is in the well', which led him to run towards an uncovered well and plunged  right in it.
According to information gathered from his friends,  Samson, aka, Asese Lee woke up around 5 a.m on Wednesday in Fagba, Lagos State, and started screaming "my money is inside the well."
Our source added that before they could understand what was happening; he had jumped inside the 180ft well and he died before help could get to him. Samson was also laid to rest on Thursday.
Samson was an ND 2 student of the Moshood Abiola Polytechnic (MAPOLY) Abeokuta
See Photo Here:
Tags :
viral