Most Luxurious Event Halls In Lagos: The Top 5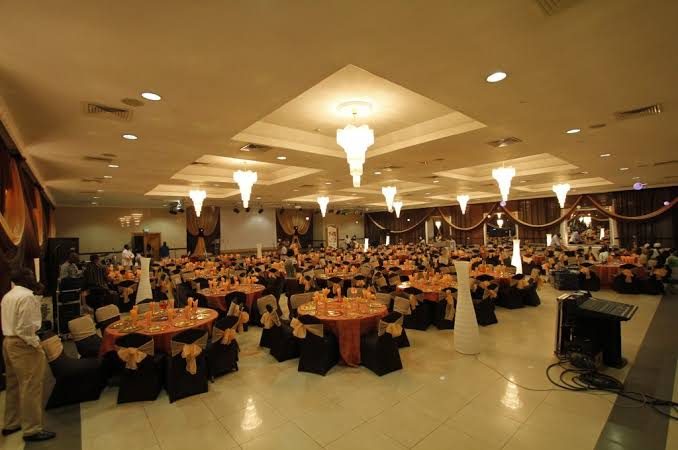 Most Luxurious Event Hall In Lagos
Lagosians know how to party. No weekend passes by without some sort of social event, whether it's a wedding ceremony, a birthday/anniversary celebration, a corporate function, an awards ceremony, a fashion show, or anything else.
And, because events are held in venues, event center owners can make a fortune – depending on the caliber of the venue and the amenities provided. Here, Naijmobile reveals the top 5 most costly event locations in Lagos.
Most Luxurious Event Halls In Lagos
1. EKO HOTEL & SUITES, VICTORIA ISLAND, LAGOS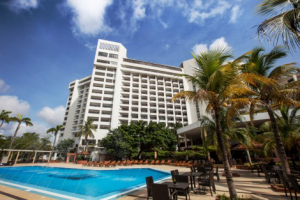 With a maximum floor space of 5,151 square meters, the Eko Convention Centre is Nigeria's largest multipurpose events center.
It has enough room for 270 exposition stands, as well as dinner and conference events for up to 3,000 people and concerts for up to 6,000 people.
The hall can be divided into five parts for smaller conferences and exhibitions, and it has built-in sound systems, professional lighting, and a roll-away stage with carpeting to enhance sound effects. It is the most in-demand event venue in Lagos and Nigeria. You will need to pay between 10-15 million Naira to hold your event here.
2. ORIENTAL HOTEL, LEKKI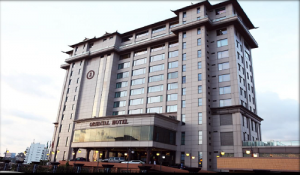 The Lagos Oriental Hotel, located on the Lekki-Epe Express Way, is a destination to relish and offers some of the most magnificent event venues in Lagos. Its banqueting and meeting space provides personalized service.
The Grand Ballroom has a capacity of 1,200 people (for banquet-style seating) and 2,000 people (for theatre-style seating).
Top-tier quality comes at a premium price – hosting an event here would set you back 7 million naira.
3. LANDMARK EVENT CENTRE, VICTORIA ISLAND

The Landmark is an amazing event venue located on the Atlantic Ocean's seafront in Victoria Island, Lagos. It is a completely covered and air-conditioned marquee on 40,000 square meters of property with a private beach.
It is located in Plots 2 and 3 Water Corporation Road, Victoria Island, and is powered by a 350kva generator with a similar rated backup, as well as parking for over 1,000 automobiles. It can accommodate up to 2,500 people for banquet-style seating and 1,600 for theatre-style seating. It costs N4,500,000 before taxes, and you must also pay for the PA and lighting equipment, all of which are readily available.
4. DORCHESTER EVENT CENTRE,VICTORIA ISLAND

Ibidun Ighodalo's Elizabeth R events manages the Dorchester Event Centre. It is located off Ligali Ayorinde, Victoria Island, on Water Corporation Drive. It can accommodate 1,500 people for a banquet and 4,000 people for a reception (for Theatre-Style sitting). It also has enough of parking and a completely air-conditioned hall with a silent backup generator. You'll need N2,760,000 to secure this venue for your event.
5. CIVIC CENTRE, VICTORIA ISLAND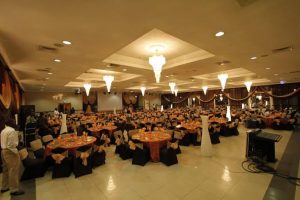 The Civic Centre, located on Ozumba Mbadiwe Avenue, across from 1004 Victoria Island, is one of Lagos' most popular event locations. Its Grand Banquet Hall is perfect for large corporate or social gatherings. It can accommodate 600 banquet-style guests and 1,000 conference or cocktail attendees in theatre-style seating. On weekends, you'll have to pay N2,500,000 to organize your event; on weekdays, N1,800,000 will get you into this beautiful venue. PA and lighting systems are widely available and are not an additional cost.