Odunlade Adekola's Net Worth 2023: Complete Guide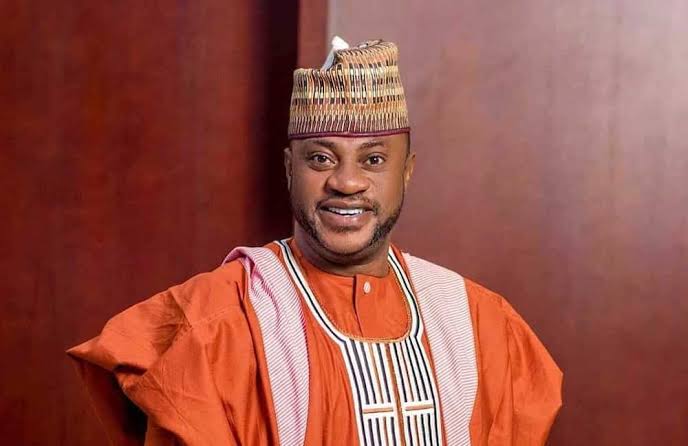 Odunlade Adekola is one of the biggest names in Nollywood and among the highest paid Yoruba actors in Nigeria today. Widely beloved for his acting talent, comic timing and captivating screen presence, Adekola has starred in over 100 movies since he made his acting debut in the 1996 Yoruba film 'Asiri Gomina Wa'.
From his early struggles to establish himself as an actor to becoming a household name commanding ₦5 million per movie role, Adekola's journey to success makes for an inspirational story.
As the Otun Ekiti born actor continues entertaining fans with his signature comedy style and versatile acting abilities, many are curious about Odunlade Adekola's current net worth and how much wealth he has accrued over his decades-long career.
Background and Upbringing
Born on December 31st, 1976 in Abeokuta, Ogun State, Odunlade Adekola hails from a humble background. He grew up in Abeokuta as one of the younger children in a polygamous family, raised majorly by his mother.
Due to his family's limited means, the future star actor had to take up odd jobs to see himself through school. He earned pocket money as a drivers' assistant and petrol station attendant while pursuing his education.
Odunlade completed both his primary and secondary school studies in Abeokuta before heading to Moshood Abiola Polytechnic where he obtained a degree in Business Administration.
Even as a student, Adekola already had an interest in acting. He used to take part in drama and theatre in church and school. Little did he know at the time that he would go on to become an A-list celebrity.
How Odunlade Adekola's Acting Career Started
Odunlade Adekola got his first taste of professional acting in 1996, when he starred in 'Asiri Gomina Wa', a Yoruba movie directed by Lekan Ogunfibi.
Despite having no formal training, Adekola proved to be a natural talent. His debut role earned him 3,000 Naira, paltry by today's standards but a useful sum for the then 20-year-old.
Encouraged by the experience, Adekola continued auditioning for and landing minor roles in Yoruba films all through his time in higher education.
However, it was not until he finished his National Youth Service Corp (NYSC) programme in 2003 that he decided to fully commit to building an acting career.
With his parents' blessing, Adekola relocated to Lagos state to join the growing Yoruba Nollywood scene and try his luck at becoming a professional actor.
Breakout Roles That Made Odunlade Adekola Famous
Odunlade's big break came in 2003 via the Yoruba blockbuster 'Asiri Gomina Wa' (The Secret of The Governor). Starring alongside Fathia Balogun, the movie was a hit and shot Adekola to stardom.
His outstanding portrayal of the lead character won him the Best Actor in a Leading Role award at the inaugural edition of the Best of Nollywood Awards.
This high-profile part opened doors for the budding actor to land more prominent roles. He soon starred as the lead in other hit movies like 'Sunday Dagboru', 'Kabiyesi' and 'Emi Nire Kan'.
Adekola's fame spread like wildfire, from Abeokuta to all over Nigeria, and even internationally among Yoruba movie lovers.
By the mid 2000s, Odunlade had become a household name, with fans identifying him simply as 'Adekola'. He also adopted the nickname 'Cinderella' in reference to his rags to riches grass to grace story.
Nollywood Fame and Expanding Filmography
As his fame grew, so did Adekola's filmography. He started featuring in an average of 20 movies every year from 2005 onwards.
Some of his most memorable movies include:
Mufu Olosa Oko (2006)
Omo Colonel (2006)
Adebayo Aremu (2007)
Apaadi (2007)
Aje Metta (2008)
Teni Teka (2009)
Eti Keta (2010)
Iró funfun (2010)
Anikulapo (2010)
Adekola also tried his hand at producing in 2009, releasing his debut production 'Awa Okan' that same year.
The talented actor soon gained the reputation of being a box office draw who could attract audiences to theatres based on name recognition alone.
Film producers frequently cast him as the lead because movies with Odunlade Adekola guaranteed return on investment.
By 2011, Adekola had reached top star status in Yoruba Nollywood. Several of his movies were among the highest grossing films each year.
As his fame grew across Nigeria, corporate brands started seeking him out for endorsements and advertising deals. Brands that Adekola has represented over the years include Glo, Goldberg and National Lottery.
Odunlade Adekola's Acting Style
A major part of Odunlade Adekola's appeal lies in his acting style. He is known for his sharp comic timing and witty line delivery that regularly cracks up audiences.
Apart from comedy, Adekola is also renowned for his versatility – being able to switch easily between comedic and dramatic roles.
Some of his most popular performances include parts like:
The charming and street-smart romantic lead
The fast-talking conman
The stubborn but loveable anti-hero
The wealthy King/Chief/Politician
Regardless of the kind of character, Adekola has the uncanny ability to bring scripts to life and fully embody roles using his energetic on-screen presence.
Little wonder that directors and producers love working with him and fans can never get enough of his movies.
Venturing into English Nollywood Films
Though he found fame as an actor in Yoruba films, Odunlade has also featured in numerous English language films over the years.
Making his English debut in 'The Figurine' (2009), he has gone on to act in English films including:
The Royal Hibiscus Hotel (2017)
New Money (2018)
Code Wilo (2019)
Dear Affy (2020)
Ìfé (2020)
The Prophetess (2021)
Starring in these cross-over productions has expanded Adekola's fanbase to non-Yoruba speaking audiences within and outside Nigera.
On international streaming platforms like Netflix and Amazon Prime, Odunlade Adekola has become a Nollywood poster boy introducing viewers to the best of Nigerian film and culture.
Odunlade Adekola's Movie Directorial Debut
As a producer beginning in 2009, Odunlade gained more behind-the-scenes experience with the movie-making process.
This training prepared him to eventually try his hand at directing.
In 2015, Adekola made his directorial debut when he called the shots on the comedy 'A Million Baby'. The movie was a hit, grossing over N15 million.
Since then, he has gone on to direct other successful films like:
Alani Iwe (2015)
Aye Emi Ori (2016)
Adebimpe Omo Oba (2017)
Oyadiran (2019)
Iyawo Kingingbola (2020)
Adding directing to his credentials has provided another fulfilling creative outlet for the talented star.
Other Notable Career Highlights
Apart from acting and directing, Odunlade Adekola has achieved other career milestones like:
Releasing a music album: In 2011 at the height of his fame, Odunlade dropped a music album titled 'Rare Breed'. It contains songs rendered in both English and Yoruba.
Talent discovery and mentoring: Adekola has used his stardom and resources to support up and coming actors via his Odunlade Adekola Film Production (OAFP) platform. OAFP grooms budding talents and provides a launchpad for many careers.
Multiple brand endorsements and ambassador roles: Companies frequently approach Adekola to represent their brands given his popularity. He has served as an ambassador for brands like Globacom and Goldberg among others over the course of his career.
Owning real estate: The wealthy actor has invested in property, including a luxurious mansion he built in Abeokuta.
Recognition: In addition to numerous Best Actor awards, Odunlade has been conferred with chieftaincy titles like the Aare Akorede of Aabo Kingdom. He was also honoured as a Member of the Order of the Niger by former president Goodluck Jonathan.
Odunlade Adekola's Wife and Personal Life
Odunlade likes to keep his personal life out of the public eye as much as possible. However, some details are known about his marriage and family.
The talented actor is married to Ruth Adekola, and they wedded in 2003. The couple are parents to four boys together, although not much is known publicly about his children as Odunlade shields them from the limelight.
Adekola has homes in Abeokuta and Lagos but spends more time in Lagos due to filming commitments. When not on location shooting, he enjoys unwinding with his family away from the pressures of fame.
Known for his humility and generosity, Adekola does philanthropic work like covering actors' medical bills and visiting orphanages. He strives to remain grounded and live simply despite his immense wealth and celebrity status.
Odunlade Adekola's Net Worth
So what is Odunlade Adekola's net worth as of 2023?
According to credible estimates, Odunlade Adekola's current net worth is between:
₦800 million – ₦1 billion
This net worth valuation ranks Adekola among the richest and highest paid actors in Nollywood today.
He has amassed his wealth from:
Movie earnings – Since 2005, Odunlade commands between ₦3 million to ₦5 million per movie role. Starring in over 100 films has earned him hundreds of millions over the years.
Endorsements & ambassador deals – Adekola has earned big bucks as brand ambassador for companies like Glo, Goldberg,Lotto etc.
Film production – Income from his films and music production company, OAFP. Successful movies he has produced and directed himself have grossed millions in revenue.
Real estate – His properties including his luxury mansion in Abeokuta is valued at over ₦100 million.
Other assets & investments – Adekola also earns from other undisclosed assets and investments.
Considering he is only in his mid 40s with many more productive years ahead, Odunlade Adekola's net worth will likely continue rising in future to cross the billion Naira mark.
5 Secrets to Odunlade Adekola's Wealth and Success
There are valuable lessons from Odunlade Adekola's journey to wealth and fame. Aspiring actors and entrepreneurs can learn from Adekola's winning strategies:
1. Develop your talent
Odunlade worked hard since 1996 to master his acting talent, eventually becoming the super talented star he is today. He never gave up despite initial struggles, and kept persevering at his craft.
2. Have business savvy
Beyond acting, Adekola has monetized his fame smartly via endorsements, investments in real estate and more. His business savvy ability to create multiple income streams is key.
3. Maintain a good reputation
Odunlade is known as a nice, humble and generous person. His good reputation makes him loved by fans and brands who want to associate with him.
4. Reinvest in yourself and others
The wise actor reinvests his earnings in producing and directing films for himself and other talents under his company OAFP.
5. Stay grounded
Despite being super-rich and famous, Odunlade retains a grounded, approachable personality. This keeps him relatable and endearing to Nigerian fans.
Odunlade Adekola's Legacy and Influence on New Nollywood
Looking back at his career since the 1990s, Odunlade Adekola has left an indelible impact as a key player in the New Nollywood era.
He is considered a pioneer who popularised Yoruba language films locally and globally. The actor has also helped expand the Nigerian movie industry by supporting upcoming acting talents.
As studios like Netflix amplify Nollywood's worldwide reach, Odunlade Adekola shines as one of the brightest representative stars of the industry.
Even after almost 30 years and 100 films, the gifted actor continues to thrill fans with his trademark sense of humour and formidable acting skills.
At just 46 years old in 2023, Odunlade still has so much left to offer and is poised to keep entertaining generations of Nollywood lovers for decades to come.
Conclusion
In summary, Odunlade Adekola's story is a remarkable one. The talented actor has journeyed from humble beginnings to becoming a top Nollywood earner worth nearly ₦1 billion today.
With his acting prowess still in high gear, Adekola is far from done in terms of creative output and career accomplishments. His influence on Nollywood's emergence as a global film powerhouse cannot be understated either.
Fans are eagerly awaiting what the future holds for Odunlade Adekola, arguably one of the most gifted all-round entertainers Nigerian cinema has ever produced.