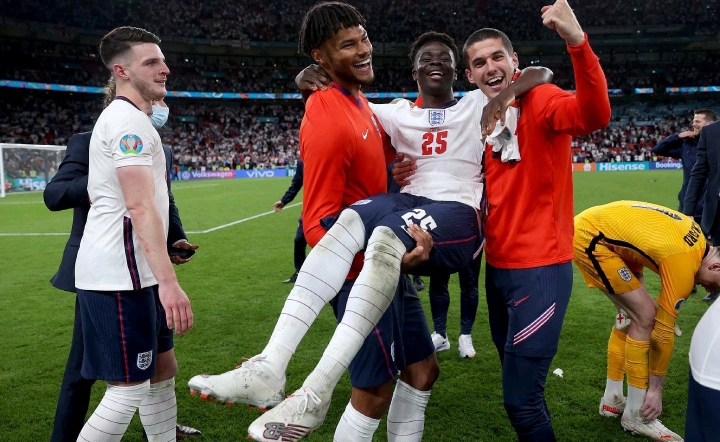 Bukayo Saka is on the verge of making history as he is just one game away from becoming European champion with England.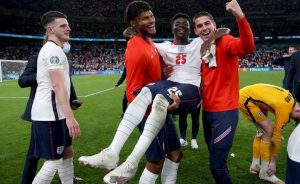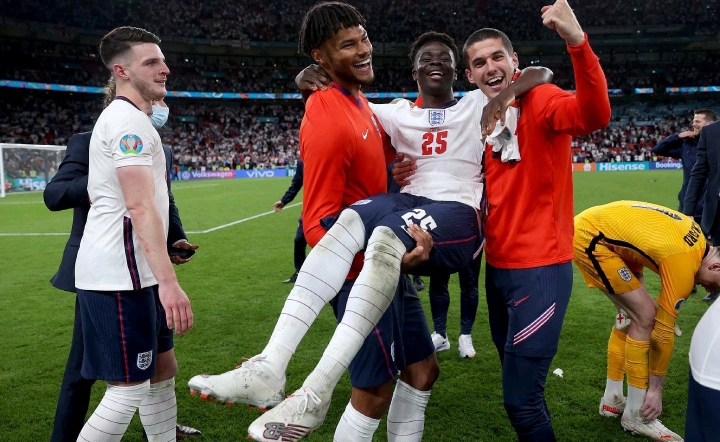 The youngster featured in the semi-final 2-1 victory over Denmark at the Wembly Stadium on Wednesday.
At 19 years and 305 days, Bukayo Saka became the youngest Englishman to start a match at the semi-final stage or later of a major tournament.
What made Saka's story interesting was that, few months ago, he was in the middle to delicate situations regarding his international future.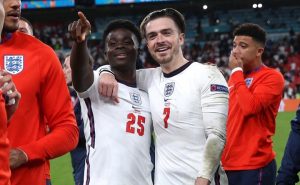 Saka was born in England to Nigerian parents and was wanted by both nations, and However, the Arsenal star opted for the Three Lions. Saka's choice did not go down well with Nigerians and many predicted that the decision would come back to hunt him.
Saka proved everyone wrong by starting almost every game for England and his critics hardly remember, they predicted the opposite.
The decision was also justified, because the Super Eagles led by Gernot Rohr is inferior to the Three Lions at the moment.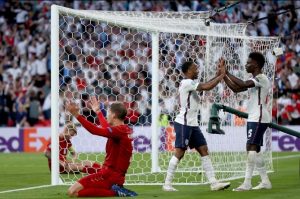 Saka was not the only the player that picked England over Nigeria, the like of John Fashanu, Dele Alli, Gabriel Agbonlahor, Carlton Cole, late Ugo Ehiogu, John Salako, Tammy Abraham and Fikayo Tomori also did the same, but he's the only one that succeeded, while other failed.
By reaching the European championship final, Saka has already become the most successful English player with Nigerian heritage.