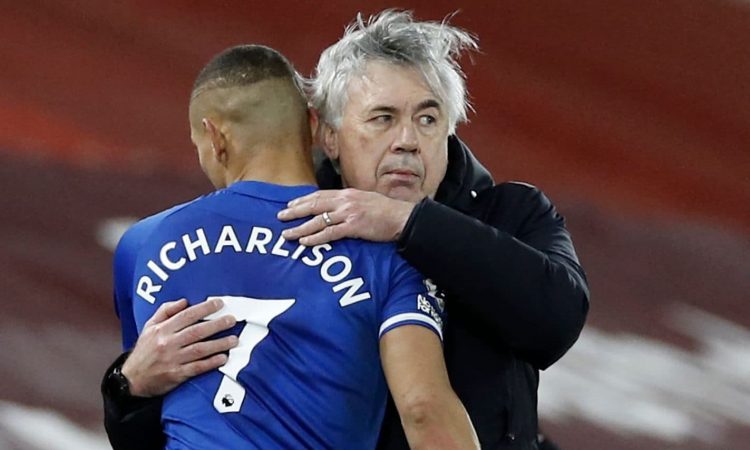 The return of Carlo Ancelloti to Santiago Bernabéu has created a lot of debate, with many supporters hoping for a big season. After all, why shouldn't they? Carlo Ancelloti is regarded as one of the world's best coaches. Despite the fact that his stay at Everton was brief and unsuccessful. Milan, Chelsea, PSG, Real Madrid, and Bayern Munich are five of the most intimidating locker rooms a manager may face. Ancelotti's ability to function in each of them proves his brilliance.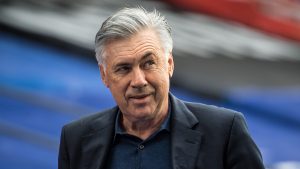 With so much riding on Ancelloti, everyone expects him to make a positive impact on Real Madrid. We're looking forward to his first game in charge, and here are some of our boldest predictions.
1. Everton loses one of their players.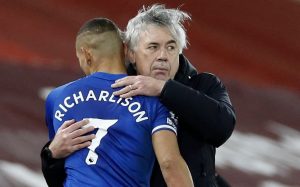 When a coach moves to a new club, he always has a favorite player or two who he considers extraordinary and who he will not hesitate to use if he transfers to another club.  Richarlison was one of Carlo Ancelloti's favorite players during his time as Everton manager, and with Real Madrid in desperate need of a spark in attack, it wouldn't be surprising if we saw him play for them next season.
2. Success In The Champions League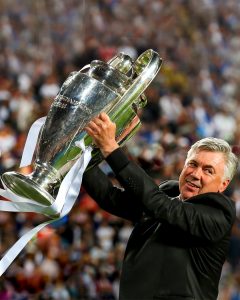 Between 2013 and 2015, Carlo Ancelloti was the manager of Real Madrid for two seasons, winning the club's 10th European Cup. Following an incredible win over Atlético Madrid in the Lisbon finale, the squad reigned dominant in Europe under Ancelotti's guidance, 12 years after their last continental triumph.
3. A Recurrence of Success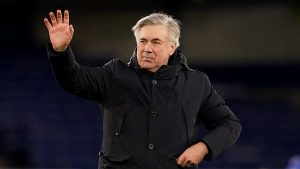 During his time as Real Madrid's coach, Ancelotti won four trophies. In his first season in charge, he won the club's 19th Copa del Rey title after defeating Barcelona in the final. He won two more trophies in his second year, defeating Sevilla in the UEFA Super Cup final and defeating San Lorenzo in the Club World Cup final. Meanwhile, he has the most wins (78) of any Real Madrid coach in his first 100 competitive games.