Top 10 most visited websites in the World, 2019.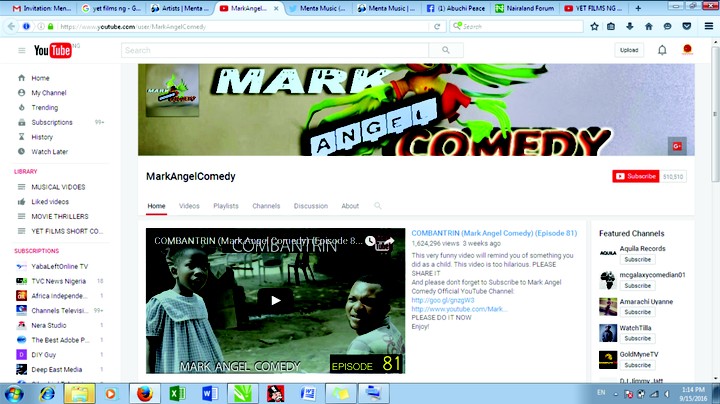 Are you using the number 1 website in the world? Check out this list of the 10 most visited websites in the world to see how many you know.
This list of the most visited websites in the world includes familiar ones and a few that might surprise you. Most of these popular websites are on this list year after year as they prove to be the most visited websites in the world for what they offer.
NOTE;
This list of the most visited websites in the world was created based on the total traffic and unique visitor information maintained by
Alexa
, the statistics and analytics service.
Most Visited Websites In The World
10. Yahoo.com
Yahoo is a web portal and search engine. It offers mail, news, maps, videos and many other web services.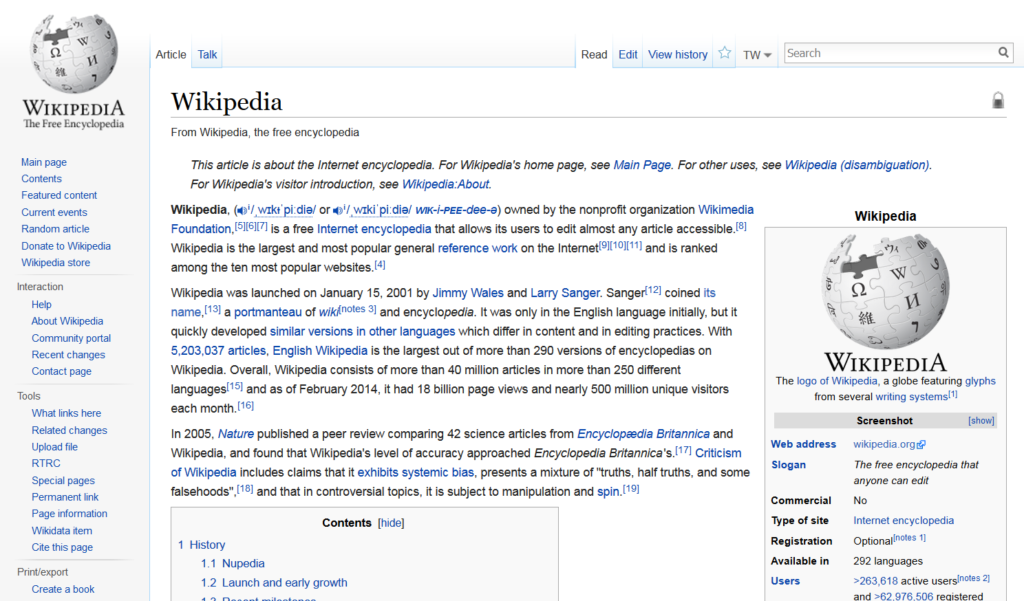 Wikipedia is one of the most useful and most visited sites on the web. It's a "living" resource, in the sense that any piece of content can be edited by anyone with expertise in that particular topic. More people use Wikipedia worldwide than any other knowledge-based resource on the web.
8. Taobao.com
Taobao is an online shopping website in China. It offers clothing and electronics for all ages, and users can buy or sell on the site. Taobao is the world's largest e-commerce website and has more than one billion product listings.
7. Facebook.com
Facebook is the most popular social media site on the web. More than 2.1 billion active users access Facebook daily across the globe to communicate with family and friends.
6. Sohu.com
Another Chinese website, Sohu.com offers things like a search engine, news, gaming, email, and advertising. Sohu.com is ranked the 6th most visited website in the world and sits at number 4 in China.
5.  QQ.com
QQ, also called Tencent QQ, is a Chinese web portal for all sorts of things, like an instant messaging service, music, shopping, blogging, and more.
TMall is an online retail site in China. It's a spin-off of the Taobao site, which is operated by the Alibaba Group. As the world's second-largest ecommerce website, TMall has more than 500 million monthly active users.
TMall ranks number 4 globally and is the second most popular site in China in 2019. U.S. visitors account for a tiny percentage of TMall visitors.
With a 70 percent search market share, Baidu is the largest Chinese-language search engine and is used by millions of people every day. The estimate is that 90 percent of China uses Baidu as a search engine.
Much like Google, Baidu offers companion sites including an alternative to AdWords, Translate, and Maps.
You've probably watched a video of  Mark Angel on YouTube this week, as did plenty of other people. YouTube is the most popular video website on the web, will billions of videos being watched every single day.
Google is the world's most popular search engine  and the  number 1 most visited website in the world. Billions of people generate 3.7 billion searches every 24 hours. Apart from search Google also provides a huge variety of peripheral services like Google map, Gmail, Google docs, etc.
Tags :
10 most visited websites in the world
visited websites in the world